Team ENOSERV BBQ Sampling in Scottsdale, AZ

Friday, May 18, 2012 from 6:00 PM to 7:00 PM (CDT)
Event Details
You're invited to GET SAUCED
at the Team ENOSERV BBQ Sampling, Friday May 18th, 6-7pm during the Arizona Barbecue Festival

The BBQ Sampling MENU
Pulled pork, brisket, cole slaw, chips, beer and other beverages Bring your bib!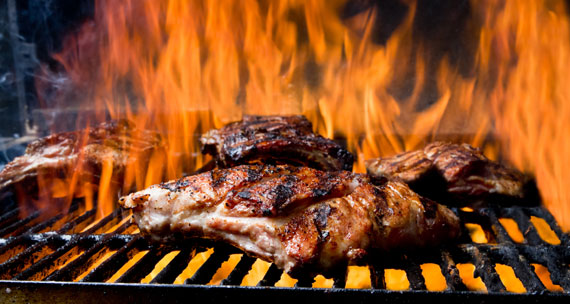 HERE'S WHAT TO EXPECT at the Arizona BBQ Festival

In recent years, BBQ competitions have grown in popularity thanks to shows like "BBQ Pitmasters" and the efforts festival planners such as us. There was a point in time when attendees were promised $2 samples of competition barbeque only to find that the teams had run out before the event was over. No one expected that so many people loved BBQ! But now we know.
Not only do we now promise $2 samples all day, but we will separate the BBQ teams serving food to the public and those who are just there to compete.
At the event, you can expect to meet top pitmasters from around the country, try food from the ones who elect to serve $2 samples, and enjoy the full festival of great music, activities, and attractions. What's a BBQ sample? It's typically two ounces of pulled chicken, brisket, or pulled pork, or a single rib. Some BBQ teams will surprise you with hot link slices, chicken wings, and chili. And, there will be plenty of BBQ vendors selling full plates of food for cash. ALL BBQ vendors will be able to offer you that $2 sample, if you prefer to keep moving throughout the festival.
On Saturday, the BBQ teams will be very focused on their KCBS meat turn-ins between noon and 1:30pm, so expect a lot of serious faces–$40,000 is on the line! After their turn-ins, stop by and have a beer with any pitmaster, they'd be happy to share some (but not all!) of their secrets.
During their KCBS turn-ins, we invite you to watch the teams work. Check out their smokers, their campgrounds, and their whole set up. You can even stop by the Judge's Tent over the weekend and pick up information on becoming a certified Kansas City Barbeque Society judge!
On Sunday, there's only one turn in and it's at 1pm—Ribs. This is the most important rack of ribs most of these teams have cooked – first place awards $5,000!
The Arizona Barbecue Festival is a national competition sanctioned by the Kansas City Barbeque Society (KCBS). Want more details on how a KCBS contest works?
WHAT'S UP WITH THIS "PEOPLE'S CHOICE" THING I KEEP HEARING ABOUT?
"People's Choice" are those $2 samples that we've been talking about. In the beginning, the team with the most tickets won a "People's Choice" contest – but since that winner just happens to serve the most and not necessarily the best, we elect not to use that phrase. We just call it all "damn good barbeque."
IS THERE A DIFFERENCE BETWEEN THE FOOD ON SATURDAY AND THE FOOD ON SUNDAY?
About half of the BBQ teams serving samples on Saturday will still serve on Sunday, but ALL of the vendors will continue to serve full plates, $2 samples, and other BBQ-related fare, like corn, beans, slaw, and desserts. Stay tuned to the "Schedule" tab for full details.
MAIN STAGE
Our main performance stage will feature live music as well as fun contests and announcements. The Awards Ceremony takes place here at 5:30pm on Saturday and 2:30pm on Sunday. Stay to watch the winners receive their trophies.
COOKING DEMO STAGE
Our Sub-Zero/Wolf demo stage will feature chef cooking demos throughout the weekend from real pitmasters and local celebrity chefs taking viewers through a start-to-finish experience in BBQ'ing. Learn how to do everything from gut a pig to make a marinade!
KIDS ZONE
We know it takes a lot to entertain kids under 12, so we're building a veritable wonderland of bouncies, rides, games, and other fun attractions. Some of these activities may cost a nominal fee, but others will be free to you and your whole family!
VENDOR EXPO
Inspired by the pitmasters and want to get started on your own smoking next weekend? Here, you can place an order for a smoker of your own, pick up meat trimming knives, and buy the wood you'll need to make competition-worthy barbeque.
WHISKEY ROW
On Saturday, this tent will feature over 30 different brands and varieties of whiskeys, single malts, blends, and bourbon for guests to sample. Entry to the Whiskey Row tent costs only $10 and allows for 10 half-ounce samples inside the tent.
On Sunday, this tent will feature over a dozen local restaurants and bars who will each make their own signature whiskey cocktail and offer samples to attendees. These cocktails will be judged by a "Critic's Choice" in the "Biggest Badass Bartender Contest." Again, $10 equals 10 samples. It's a great deal!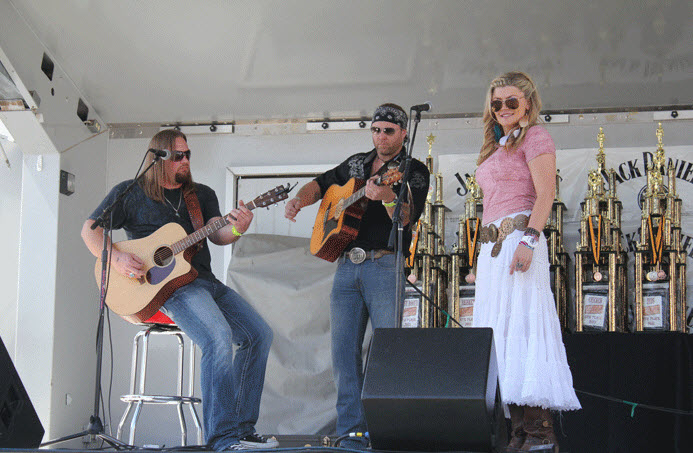 Have questions about Team ENOSERV BBQ Sampling in Scottsdale, AZ?
Contact ENOSERV
When & Where

Arizona BBQ Festival
7555 N. Pima Rd
Scottsdale, AZ 85258


Friday, May 18, 2012 from 6:00 PM to 7:00 PM (CDT)
Add to my calendar
Organizer
ENOSERV
Team ENOSERV BBQ Sampling in Scottsdale, AZ