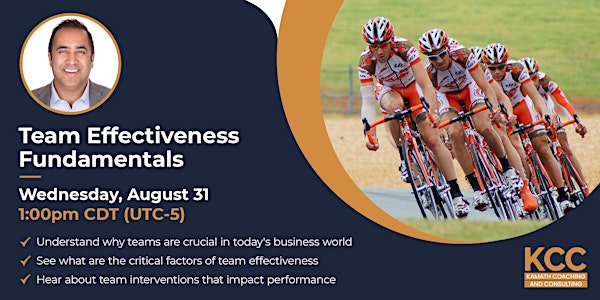 Team Effectiveness Fundamentals
Learn how teams exceed their goals and how to help teams reach leading practice.
About this event
Teams are the currency of getting things done in today's organizations. Understanding how teams tick can help your organization reach its goals. During this webinar, Nevin Kamath from Kamath Coaching and Consulting will discuss answers to the following questions:
Why are teams crucial in today's business world?
What are the critical factors of team effectiveness?
What are some interventions that improve team performance?
Ideal audience: Executives, OD Consultants, Board Members