Description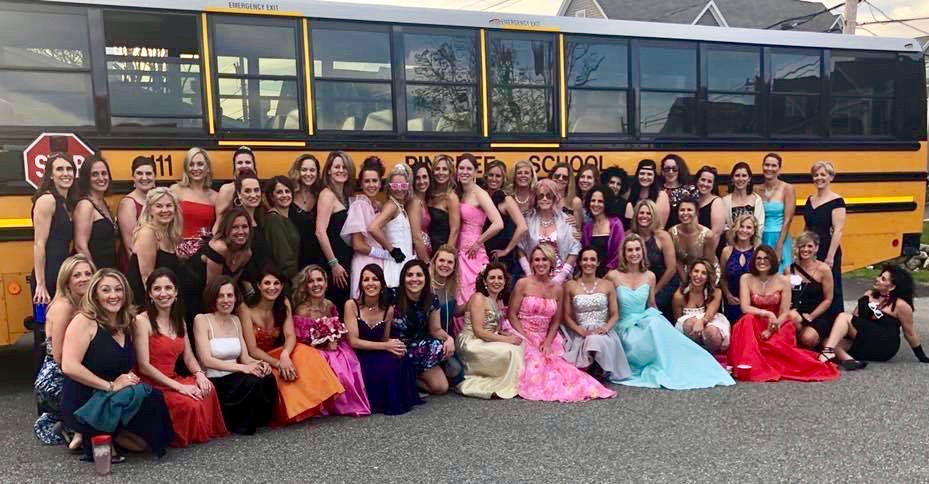 FRIDAY, MAY 10, 2019 | 7:30 PM
BRADFORD COUNTRY CLUB | BRADFORD, MA
6th Annual Team Chickaroo Mom Prom
Nearly 200 exceptionally stylish women will travel by party buses and limos from throughout the Merrimack Valley and Boston's North Shore and Metro West suburbs. They'll dance, take selfies, and pose in the photo booth. They'll vie to be crowned Mom Prom Queen, win drawing prizes, and to be the high bidder of coveted silent auction prizes. Through their generosity, they will help Team Chickaroo reach the $1M mark for funds raised for pediatric brain cancer research at Dana-Farber Cancer Institute!
Mom Prom is a highly anticipated ladies' night out and a celebration of all women. Mothers, daughters, sisters, and friends will gather to laugh and be silly while generously supporting pediatric brain cancer research.
Pediatric Low-Grade Astrocytomas (PLGAs) are the most common pediatric brain tumor. There is no cure for PLGAs, and many are inoperable. First line chemotherapy for PLGAs is archaic and is toxic, ineffective and causes significant and permanent collateral damage to growing children. With scientific advances, accelerating research to find more effective targeted therapies is quite realistic.
Team Chickaroo has raised over $988,343 for pediatric brain cancer research. This night will bring us $1 M closer to the cure.