Location
SoulCycle Tribeca
103 Warren Street
New York, NY 10007
Description
Cycle For Cystic Fibrosis
Saturday, March 9th, 2013
SoulCycle Tribeca
3:00 - 4:00 pm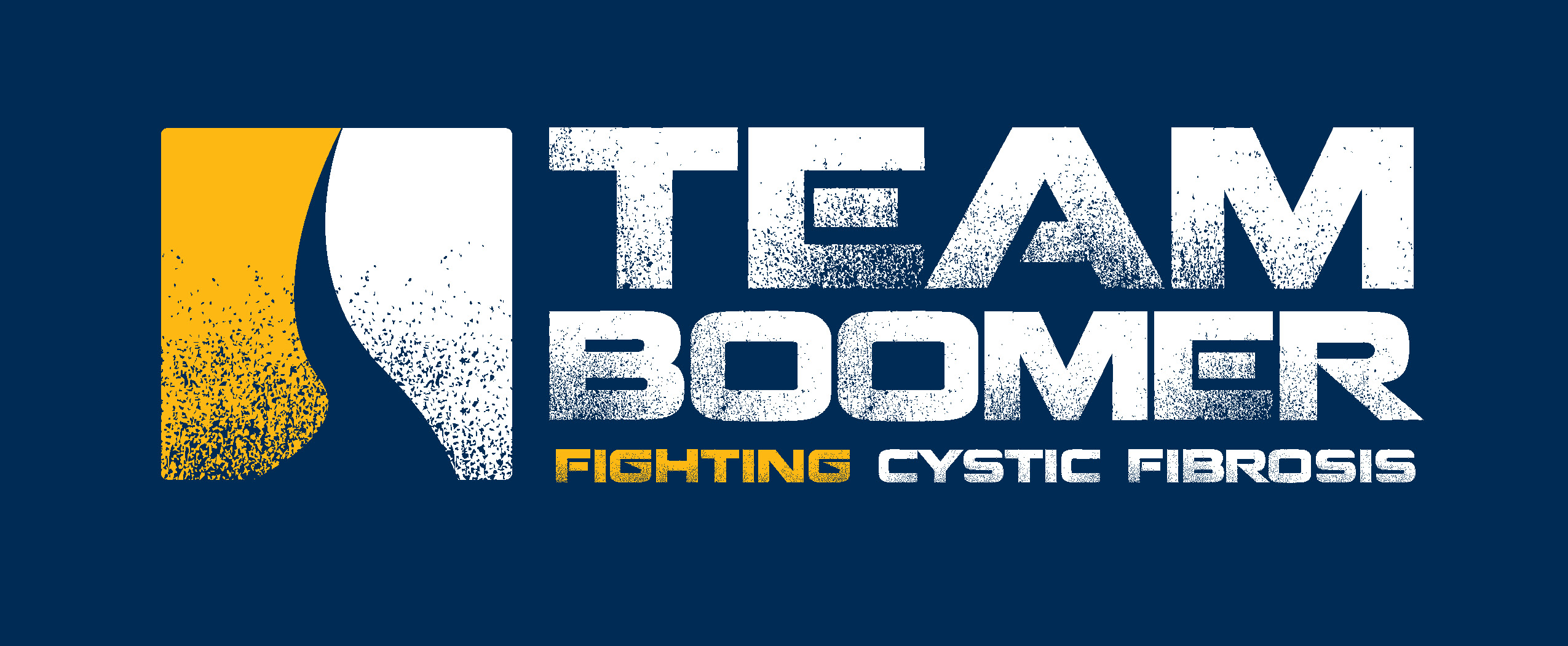 Please join Boomer Esiason & Team Boomer in the inauguralTeam Boomer SoulCycle Event. This event is a great way to get fit while supporting the CF community. Buy a bike and we will see you there!
*For every $100 donated you will receive an official Team Boomer T-shirt *
Bike levels are based on location in the studio.
Please see below for the studio & bike level layout:
If you would like to sit next to a friend send requests to asarner@esiason.org ,must be submitted by Tuesday March 5th by 12pm [requests are not guaranteed].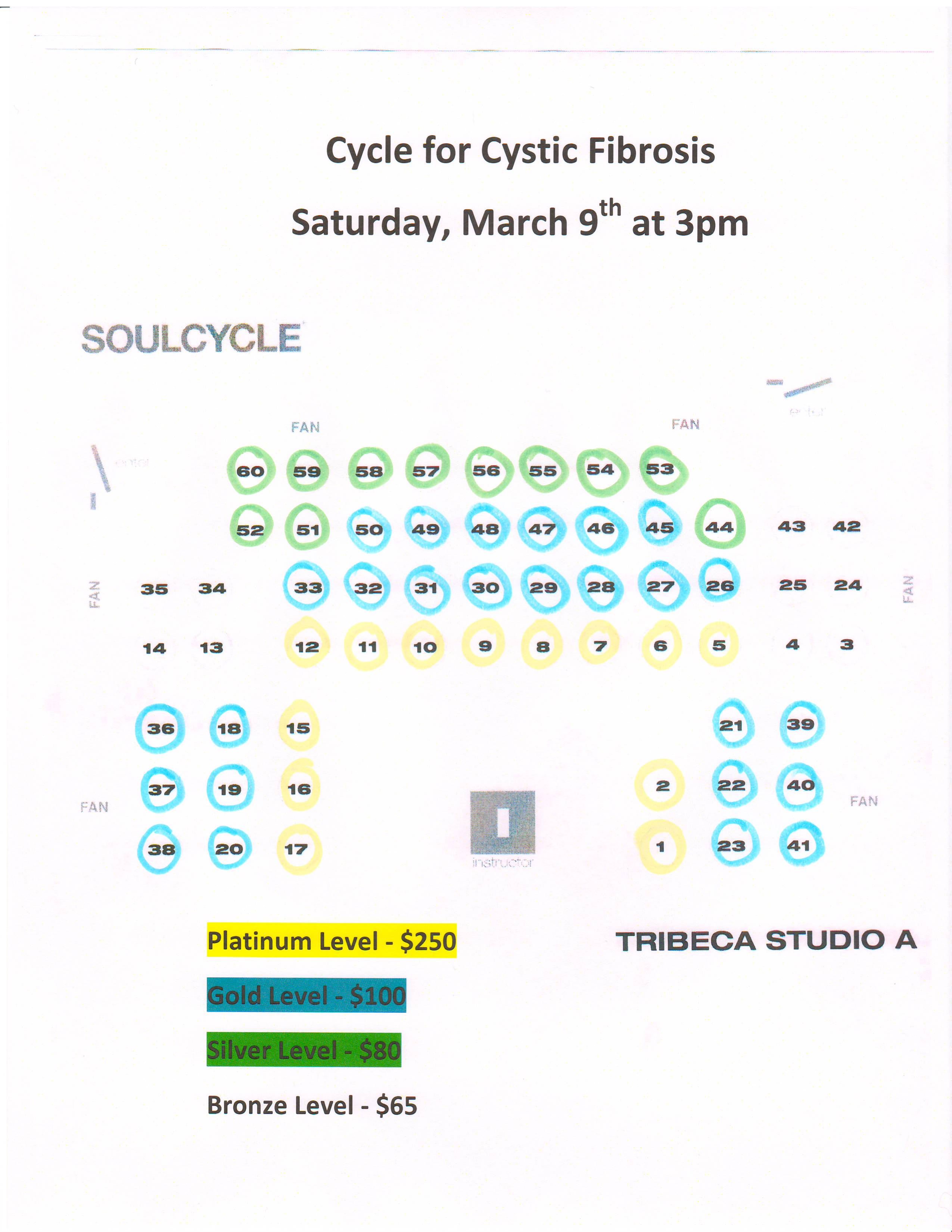 All proceeds support the Boomer Esiason Foundation & the cystic fibrosis community.
---
For more information on the
Boomer Esiason Foundation and Team Boomer
For questions regarding this event
contact Arley Sarner
phone 646.292.7933
email asarner@esiason.org
*All ticket sales are final*
---
Because of risk to people with cystic fibrosis, individuals with a confirmed positive spectrum culture for Burkholeria cepacia complex shall not attend this event. B. cepacia can be passed among CF patients in close proximity and can cause serious respiratory illness and, in some cases, lead to death. Despite this policy, there still may be some patients with B. cepacia in attendance. B. cepacia is not a risk for otherwise healthy individuals. Consult your physician with medical questions.