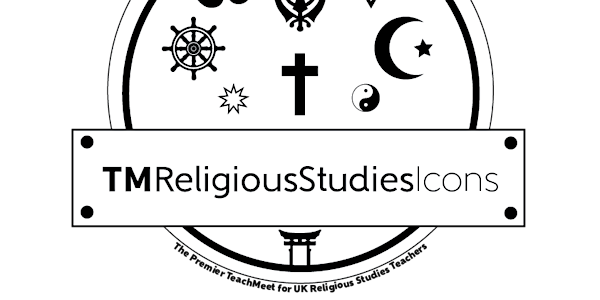 Teachmeet Religious Studies Icons
Teachmeet RS icons is a free teachmeet for anyone interested or engaged in the teaching of RS.
When and where
Location
St Thomas Centre Ardwick Green North Manchester M12 6FZ United Kingdom
About this event
This is a free teachmeet for anyone who teaches or has responsibility for religious studies/education in any school, primary or secondary.
Our venue is the St Thomas Centre in Manchester.
Registration commences/Doors open at 9am and the event starts at 9.45am.
Tickets are FREE for teachers with a fully refundable £10 deposit refunded to you on signing in at the event. All tickets include all refreshments throughout the day, including a free bar! Deposits are only refundable on sign in at the event. All Teachmeeticons events are not-for profit. Please consider making a donation from your deposit to support future events - this option is available on checkout and at event sign in.
See some of the keynotes and speakers below! Follow @tmrsicons on twitter for event updates.