Description
Thank you to our sponsors without whom this event would simply not be taking place: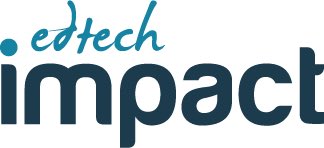 Friday 25th January - TeachMeet BETT '19
In a departure from previous TeachMeets @ BETT, and in an effort to return to the roots of the TeachMeet ethos, this year we have decided that TEACHMEET BETT '19 will take place inside TAPA TAPA (the location that has become the home of TeachEAT BETT in recent years).
The venue can be found at the following address:
Tapa Tapa
Warehouse K, Western Gateway
ExCel West
London
E16 1DR
Note also, that to attend this event you DO NOT need to register to attend the BETT show as TAPA TAPA is NOT inside the ExCeL venue.
What is TeachMeet?
Learn something new, be amazed, amused and enthused. This is an informal gathering of those curious about teaching and learning. Anyone can share great ideas they've trialled in their classrooms, ask important questions or simply sign up to take part in learning conversations. Education professionals from all sectors are welcome to take part.
The main part of TeachMeet is hearing stories about learning, from teachers. This is not an event to present about a product or theory - this is a chance for teachers from all types of establishments to hear ideas from each other. Real narratives of practice that make a difference. It is about being engaged and inspired by our immediate colleagues and a whole bucket load of networking to boot!
As well as getting your tickets here, if you wish you can:
Register to give a 7-minute Micropresentation or 2-minute Nanopresentation here.
Let Dawn Hallybone, Ian Usher or Drew Buddie know if you'd like to volunteer to help out on the night.