In this 2-hour interactive online workshop, we'll look at best practices for teaching young learners online. (limited to 12 people)
About this event
In this interactive online workshop, we'll look at best practices for teaching young learners online and use this to observe example lessons. In addition, we'll look at a range of materials and communicative tasks that we can use online to engage our learners, encourage interaction and support their learning in the online classroom.
We will cover:
Adapting classroom teaching techniques to be an effective e-teacher
Evaluating an example online lesson with young learners
Adapting materials and tasks for online lessons
Differentiating between different teaching settings and learners' needs
Material will be beneficial to English and subject teachers in public schools, international schools and private training centres, as well as to private tutors. This workshop is limited to 12 people.
All teachers attending will receive:
Training materials from the workshop
Example lesson templates
A personalised workshop certificate
For the best experience, attendees should have:
a computer or ipad style device (a phone will also work)
stable internet access
a headset with microphone
a webcam
Kevin Clare
Since 2009, Kevin has been involved in teaching English in a range of different settings, teaching adults, teenagers and notably young learners in Australia, Daqing, Guangzhou and Hong Kong. He has worked in language centres as a Director of Studies and in various roles in International Schools. He holds a CELTA, PGCE as well as a degree in Journalism and Politics.
At EfA, Kevin focuses a lot of his attention to training teachers to work with Young Learners. He is the Director of the Online Teaching Young Learner's Extension Certificate (TYLEC). He is also a course tutor on the CertTESOL course and conducts online training for teachers in Hong Kong and around the world.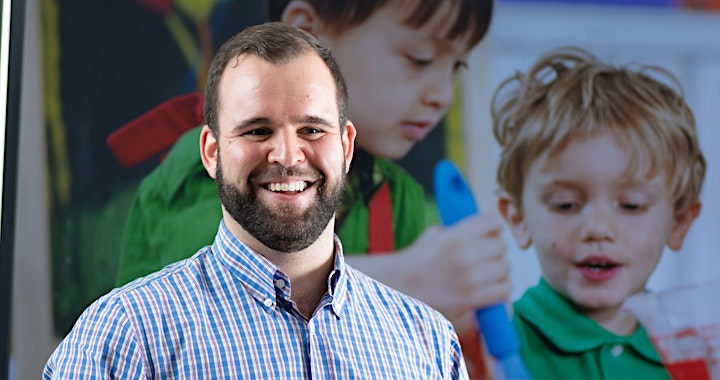 Organizer of Teaching Young Learners Online (Certificate Workshop)
We are a teacher-operated ELT hub providing a range of courses and services to improve standards of English learning and teaching in the Asia-Pacific region. Our teaching centres and offices are located in Hong Kong, Macao and Shenzhen.
Our TESOL centre in Hong Kong is the largest Trinity TESOL provider outside of Europe, where we run internationally accredited Trinity CertTESOL and DipTESOL courses, as well as Professional Development workshops which are tailored for the local teaching and learning environment.