Description
Teaching With Purpose Conference
Fall 2012 | 471L - 001 | CI 410/810 |
Teaching
with Purpose

Conference

"Agency fee is $55.00 for educators and $45.00 for graduate students."
Click Here to view PSU Catalog or
this link
Theme- Infusing Hip Hop in Education
In 2001 the First Teaching With Purpose Conference addressed the issue of the achievement gap. Now, over ten years later, that gap still exists.
The purpose of this conference is to share with teachers, present & future, effective strategies for educating low-income and minority children. The mission is to help eliminate the achievement gap in low- performing schools. And vision is to inform and empower teachers who want to raise the academic scores beyond the benchmark. Our focus this year is infusing Hip-Hop curricula in Education.
"While current Hip Hop Base Education research has demonstrated the effectiveness of Hip-Hop based curricula in contributing to more favorable learning environments and outcomes, insufficient consideration has been given to the cultural stakes attached to such interventions." Dr. Marc Lamont Hill
Agenda
8:00am to 8:45am Registration and Breakfast
9:00am to 9:15am Welcome and Opening Ceremony
9:15am to 11:30am Workshop-Conscious Rap by Karanja Crews
Conscious Rap: Effective Ways in Teaching High Order Reading Skills and Critical Text using hip hop music with a message.
11:30am to 12:00pm Performance and dialouge form Various Hip Hop Artist
12:00pm to 12:45pm Lunch and Key Note Address
1:00pm to 2:00pm Lecture/Workshop on the History of Hip Hop by Walidah Imarisha
2:00pm to 3:00pm Lecture/Workshop on Religion and Hip Hop by Dr. Monical R. Miller
Presenters:
Walidah Imarisha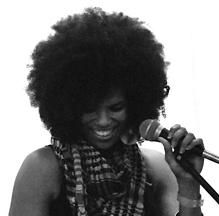 A historian at heart, reporter by (w)right, rebel by reason, Walidah Imarisha is an educator, writer, organizer and spoken word artist.
She teaches in Portland State University's Black Studies Department, Oregon State University's Women's Studies Department and Southern New Hampshire University's English Department.
Walidah has toured the country several times performing, lecturing and challenging. She has facilitated poetry and journalism workshops third grade to twelfth, in community centers, youth detention facilities, and women's prisons.
Walidah is one half of the poetry duo Good Sista/Bad Sista and has shared the stage with folks as different as Kenny Muhammad of the Roots, Chuck D, Saul Williams, war resister Stephen Funk, Ani DiFranco, John Irving, dead prez and organizer Yuri Kochiyama. She has appeared on Puerto Punx band Ricanstruction's second album Love and Revolution and toured nationally and internationally with them.
Walidah was one of the editors for the first anthology to be released about Sept. 11 and the aftermath, Another World is Possible, and has had her words featured in Total Chaos: The Art And Aesthetics of Hip Hop, Letters From Young Activists, Daddy, Can I Tell You Something, Word Warriors, and The Quotable Rebel.
One of the founders and first editor of the political hip hop publication AWOL Magazine, she is also the director and co-producer of the Katrina documentary Finding Common Ground in New Orleans.
Dr. Monica R. Miller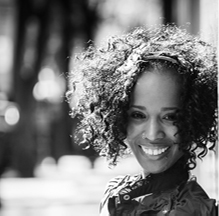 Is a Visiting Assistant Professor in the department of Religious Studies at Lewis & Clark ICollege where her research focuses on the intersections of religion & material/popular culture. Miller currently serves as a Senior Research Fellow with The Institute for Humanist Studies (Washington, DC) and is co-chair of a new AAR consultation entitled Critical Approaches to the Study of Hip Hop and Religion. Miller is also principal investigator of a large scale survey project in Portland, Oregon which explores religion in youth culture (Remaking Religion). She is the author of numerous articles and book chapters, and is currently at work on a second book entitled:
Blacklandia: The Subtleties of Race in Portland
Dr. Doris McEwen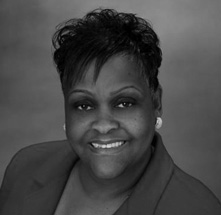 Dr. Doris McEwen is currently Deputy Director for Curriculum and Instruction, working with Dr. Rudy Crew, in the Oregon Education Investment Board (OEIB) to restructure education in the State of Oregon so that by 2025 all students are graduating from high school and at least 80% are in college or other postsecondary studies.
Dr. McEwen joined OEIB in September 2012, having previously been Vice President/General Manager for the Central Region for Pearson/America's Choice. She supervised project managers and staff and had responsibility for ensuring implementation of the America's Choice School Design throughout the fifteen states making up the Central Region. The compelling mission of having students graduate from high school, college and career ready without remediation allowed Dr. McEwen to continue to live her passion of providing HOPE to every student.
Dr. McEwen came to America's Choice from the UW (Seattle) College of Education where she was selected as Distinguished P-12 Educator. This prestigious position was a three-year appointment with the College of Education to give a practitioners' voice to the theoretical and action-oriented research of the university. Dr. McEwen was uniquely qualified for this position after spending more than 40 years as an educator, including a successful seven-year tenure as superintendent of Clover Park School District (Lakewood, WA) where student achievement dramatically increased during her tenure. She was the first African American female superintendent in Washington State, and for many years the only African American superintendent.
Through her tenure as an educator, Dr. McEwen has had a commitment to children and a passion for working with staff and the community to increase academic achievement and to ensure that students in her charge are competitive with their peers. Under her leadership the district culture changed to one to advocate and support the learning of every child and as a result, test scores significantly improved.
Prior to becoming superintendent, she was an assistant superintendent for Edmonds School District in Edmonds, Washington.
Dr. McEwen holds a doctorate of philosophy and a master's degree in educational administration from Michigan State University in East Lansing, Michigan.
Her career includes experience as an associate professor and department chair for educational administration at Indiana University South Bend. She has been a building and district administrator, including being a director of evaluations and assessments, high school principal, a high school, middle school and junior high school assistant principal, and an alternative high school principal. She started her education career as a high school English teacher.
Dr. McEwen is past national secretary of Delta Sigma Theta Sorority, Inc. (2002-2006). She is a member of several professional and community organizations, serves on many advisory boards and is a popular speaker on Closing the Achievement Gap, Equity Education and other education topics. Dr. McEwen was a Scholar-In-Residence at the National Alliance of Black School Educators Conference in Orlando (November 2006) and represented the University of Washington in February 2008 as a professor of Educational Leadership in Dubai and Abu Dhabi (United Arab Emirates). Dr. McEwen has also authored numerous publications and presentations. She was recognized for her educational leadership in Washington state (March 2007) by Washington Association of School Administrators and superintendents in Pierce and King Counties.
Dr. McEwen has two grown children, Maleika and Cheo Walker. Maleika is a graduate of Howard University (B.A.) and Pepperdine University (M.A.) and Cheo is a graduate of Miami (OH) University.
Karanja Crews: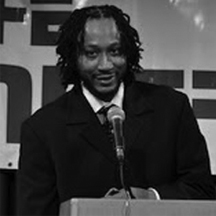 Award winning Educator Karanja Crews wants first and foremost to be recognized as a servant for his community. He has a desire and passion for positive change and equity for all. He serves on a number of boards and committees. He has over 15 years of experience working with children. He is currently a 5th grade teacher in the Portland Public School District. Karanja is founder and CEO of the Journey to Freedom Project Foundation, a nonprofit located in Portland, Oregon. While still in college at Portland State, he founded the Teaching With Purpose Conference, which brings nationally-known speakers and workshop presenters to help the achievement gap. Karanja Crews has been repeatedly honored for his classroom work, both at Jefferson High School and now at Vernon Elementary School in Northeast Portland, where he is a fifth grade teacher.