Teaching Researchers and Innovators How to Create Startups in CEE

Monday, October 23, 2017 at 8:00 AM

-

Wednesday, October 25, 2017 at 8:00 PM (CEST)
Event Details
Now that Brno is an acknowledged global tech hub, the next logical phase of evolution of the startup ecosystem is to empower and evangelize the hundreds of projects which are emerging through our university labs, incubators, CTTs, etc. Using our data-driven approach, we have designed the TRICS programme to leverage the curriculum content that has helped make the MIT spinoff ecosystem equivalent to the world's 10th largest economy, and especially tailored for the scientific community wherein the next Enantis or BioVendor is just waiting to be packaged.
TRICS is a three-day training programme delivered by TechInnovate for Central Europe's Science Community.
Day 1 AM: Who Is Your Customer?
Day 1 PM: What Can You Do For Your Customer?
Day 2 AM: How Do They Acquire Your Product?
Day 2 PM: How Do You Make Money Off Your Product?
Day 3 AM: How Do You Design and Build Your Product and How Do You Scale?
Day 3 PM: Pitching Sessions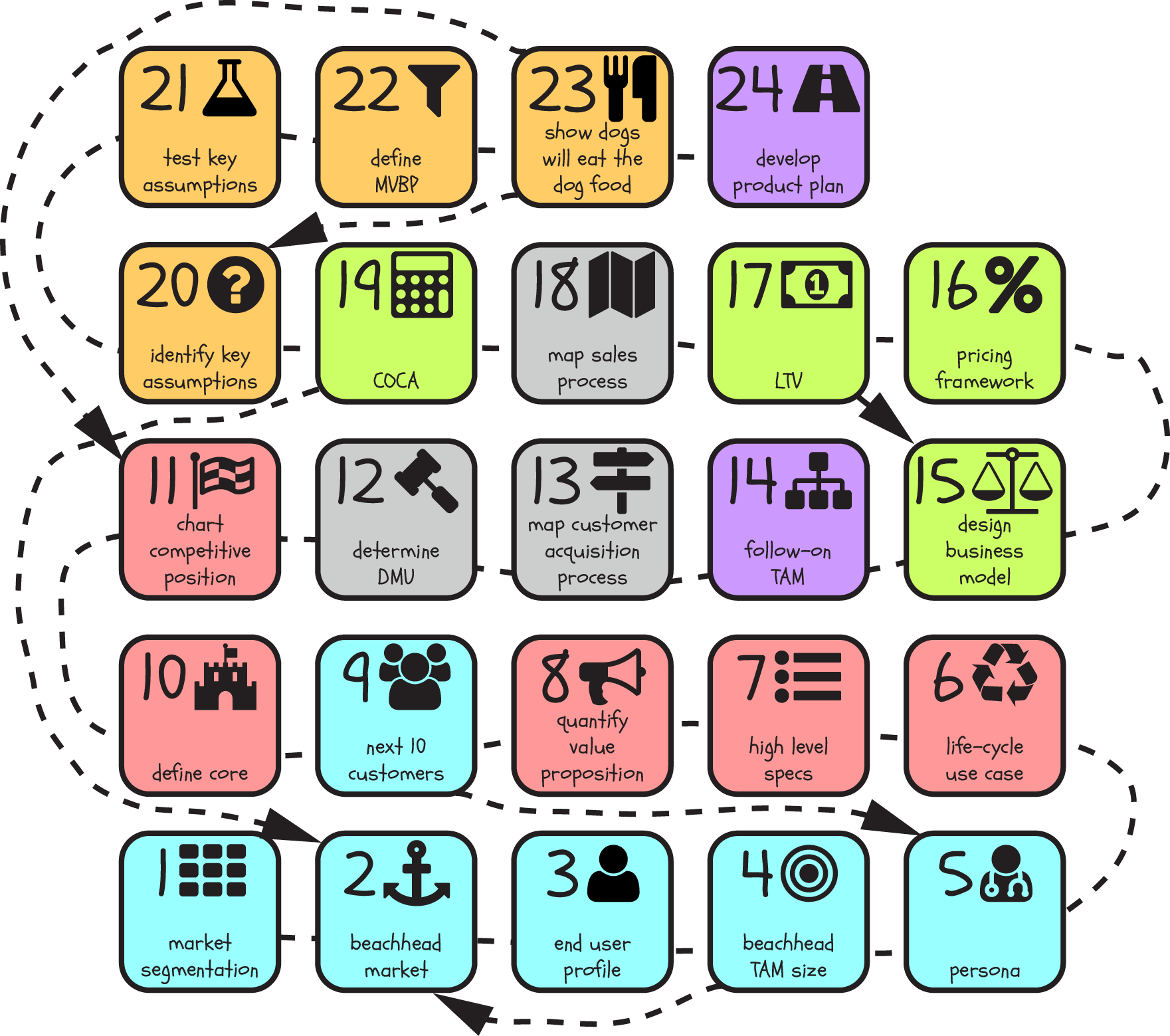 We use the "Disciplined Entrepreneurship" process from MIT as the basis for TRICS, oriented towards commercialising ideas and technologies emerging from passionate researchers. The core topics are shown in colour groups above, delivered over the three days of the programme.
Dr John Breslin is an entrepreneur, engineer and educator. He is co-founder of boards.ie, Ireland's largest discussion forum, and adverts.ie, a popular classified ads site. As a researcher, he is creator of the SIOC social semantic web framework, used in hundreds of applications on thousands of websites. He has been working at NUI Galway for nearly 20 years, teaching a range of engineering, computer science and, more recently, entrepreneurship subjects to AgTech, DefTech and MedTech teams. He has spoken at both MIT and Stanford on entrepreneurship in Ireland. He is co-founder of Galway City Innovation District and the PorterShed coworking space and digital tech accelerator.
Testimonials
"They provided useful information on general business plan concepts, and they asked some questions that would be expected from potential investors, which put us in a position where we had to think of solutions."
"It definitely made us think more deeply about our product and our plan. Having the chance to hear from people with different areas of expertise was hugely helpful. They were able to give us guidance after just quickly hearing about our ideas."
"They addressed problems we hadn't thought of, for example, how to make the packaging design more attractive, and how to improve the overall presentation of the product. Also, lots of constructive criticism, like preparing us for potential questions investors may ask. Very useful overall."
"I found the programme helpful in that it helped us to think outside the box when it comes to certain aspects of our projects. As well it gave us insight into where we may be challenged."
"The course was excellently run and well structured. The disciplined entrepreneurship process ensures a critical evaluation of the potential market for the product / service, resulting in increased chances of success."
"The interactive nature of this course was streets ahead of any other 'startup' course I've attended. A strong focus on science, a buzzing atmosphere encouraging teamwork, workshops and presentation and a constant stream of feedback from the judges who were a privilege to work with, they all being hugely inspiring success stories in their own right."
Have questions about Teaching Researchers and Innovators How to Create Startups in CEE?
Contact NUI Galway
When & Where

Zámek Křtiny

679 05 Křtiny
Czech Republic


Monday, October 23, 2017 at 8:00 AM

-

Wednesday, October 25, 2017 at 8:00 PM (CEST)
Add to my calendar
Organizer
With over 17,000 students and more than 2,400 staff, NUI Galway is the largest and oldest University in the West of Ireland. Over the past 170 years, we have built a distinguished reputation for teaching and research excellence in the fields of arts, social science, and celtic studies; business, public policy and law; engineering and informatics; medicine, nursing and health sciences; and science.