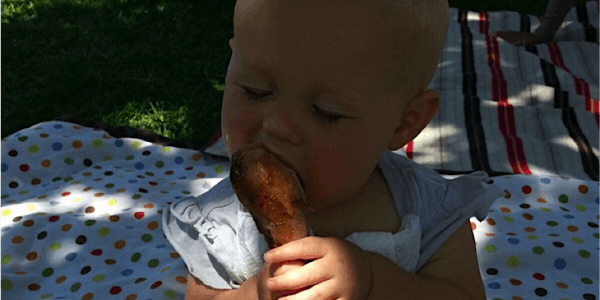 Teaching Kids to Eat: Using Baby Led Weaning & Motor Learning Theory for Enhanced Feeding Outcomes
When and where
Location
Smile + Wonder: Kids Learning Adventure 3031 Beverly Blvd. Los Angeles, CA
Description
Are your clients and families struggling with the transition from breast or bottle feeding to eating solids? Working with clients stuck on purees, unable to move on to harder chewables? Concerned about chocking and how to help your clients progress in a safer manner? This 7-hour class for occupational therapists will introduce the clinician to the current research and recommendations regarding solid food feeding and learning to chew. The class will focus on traditional and alternative methods of introducing solids, as well as the reasoning behind choosing one approach over another. By applying principles of sensory and oral motor development as well as motor learning theory, clinicians will develop a strong understanding of safe, yet effective solid food introduction in both typical and atypical populations for enhanced therapy outcomes.

---
Objectives
Identify and state the importance of 3 developmental skills that indicate a readiness to begin solid food feeding.
Recall the AAP, WHO, and AAAAI guidelines on introducing solid foods.
Understand the key oral motor development that occurs as a baby learns to manage solid foods.
Explain what "Baby Led Weaning" is and principles for safety
Understand the oral motor and oral sensory components involved in sucking vs spoon feeding vs chewing.
State 2 principles of motor learning theory that are essential for helping a baby learn to eat a variety of foods.
Recall how a "Baby Led" approach might be used with a child who has special needs.
Course Agenda
8:30-9:00 Introduction to Texture Progression

9:00-10:00 Typical Oral Motor Development
10:00-10:15 Break
10:30-11:00 Chewing
11:00-11:30 Motor Learning Theory
11:30-12:00 Recommendations as of 2016
Traditional Method of Introducing Solids

12:00-1:00 Lunch
1:00-2:00 Baby Led Weaning
2:00-2:30 The Research

2:30-2:45 Break
2:45-4:00 Use of BLW for children with special needs
4:00-4:30 Tying it all together, questions
---
Cancellation Policy:

A refund, less a $50 administrative fee, will be made if a cancellation notice is received 30 business days prior to the workshop date. Cancellation by instructors will result in full refund.

Special Needs:
If you require ADA accommodations, please contact coursesforOTs@gmail.com at least two weeks before the seminar date so that arrangements can be made.
The course starts promptly at 8:30am. There is a parking lot, but space is limited. Please arrive early to account for this and to allow class to start on-time.

Participants must sign in and out. Participants must complete a posttest and course evaluation in order to receive a certificate of completion. Certificates will be available at the end of the course. Participants not fulfilling
these requirements will not receive a certificate.
This course is approved for 7 contact hours of continuing education towards California Advanced Practice in Feeding, Eating, and Swallowing (SWC).