Teaching for a Positive Future - Online Course Registration

Monday, March 4, 2013 at 8:00 AM

-

Friday, April 12, 2013 at 5:00 PM
Event Details
Teaching for a Positive Future is our six-week online course for educators who want to inspire their students to become leaders and changemakers - for creating a healthy, peaceful, and sustainable world.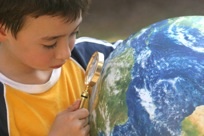 From thoughtful and inspiring course exercises, to the dynamic conversations with fellow participants, to mentoring from you course instructor—you'll find the support and motivation you need to teach valuable critical and creative thinking skills about our global challenges. You learn how to help students nurture connection and embrace responsibility so that they can become solutionaries for a better world.

"I love, love, love the course!  I love everything about it  - the topics, the reading, the videos links, the on-line commons!"
~ Debbie Blais, teacher, British Columbia, Canada
During the course, you'll examine important questions, such as:
What is education for?

Is my teaching as relevant as I want it to be to the world my students are inheriting?

How can I help my students connect the dots between their learning in class and the larger world?

How can I integrate humane education into my teaching and my own life?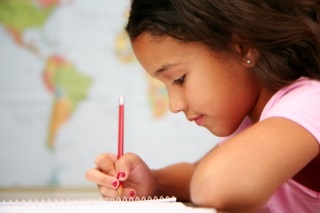 What to Expect in an IHE Online Course:
IHE online courses offer powerful, transformative learning in a flexible, online format. What you can expect in an IHE online course:
an easy to use online course website that comes with free training and support

a PDF coursebook with 20 assignments that you discuss online

an email prompt from the instructor for each assignment to inspire dialogue and reflection
powerful connections with people from all over the world who share your passions
open and well-moderated discussions throughout your coursework

the flexibility to learn on your own schedule

challenging, meaningful, and inspiring coursework and course text

support and mentoring from an IHE-trained instructor

bonus resources and exercises to keep you inspired and empowered well beyond the completion of the course

an option to earn Continuing Education Credits and/or a certificate of completion
What Your Course Includes:
√ The course book, The Power and Promise of Humane Education

√ A Downloadable Course Curriculum: Twenty thought-provoking exercises you can refer to again and again.
√ Online Commons: Visit the discussion forum at your convenience to engage with fellow participants and your course instructor. Participants use the Online Commons to compare experiences, share insights and resources, and connect with classmates and the instructor to get help, create solutions, and build momentum. 
√ Bonus Exercises & Resources: Get bonus content to extend your learning and help you plan forward after the course ends.
√ Mentoring: Your course instructor is available by phone or email to answer questions, provide guidance, and discuss issues that arise during the course.
√ Continuing Education Credits (CEUs):  Earn a certificate of completion and 4.5 CEUs through the University of Maine. Teachers in other states may be able to utilize these for continuing education requirements in their state.
√ Community: You will meet people from around the world who share your passions. Relationships often continue beyond the courses and several collaborations have grown from them.

"Excellent course! The activities and resources were appropriate and useful for a broad range of educators including K-12, college and home-school instructors. It was easy to personalize each activity, making it directly relevant to specific topics and courses. I enjoyed being part of the warm and supportive online community that developed throughout the course."
~Stacy Hoult-Saros, Assoc. Professor of Spanish, Valparaiso University, IN
Planning Your Time:
This course is 6 weeks long. Exercises are scheduled for every other day of the course. There are no scheduled sessions, but the Online Commons is available to you at any time during the course.
This course will be as meaningful as you make it. We estimate that the course will take an average of 8-12 hours per week. The more time you have to devote to the exercises and the online discussions, the more transformative the course will be for you. 


"I really enjoyed the course, and think that it would be valuable for any teacher to take it."
~ Mark Messer, English Teacher, George Stevens Academy, Blue Hill, Maine
Cancellation Policy:
We will refund your registration, minus a $25 administration fee, if you cancel more than 7 days before the course session begins. IHE is unable to grant refunds for cancellations after that date.


Transfer Policy:
If you find that you cannot participate in the session of the course for which you have registered, you have until the Friday of the first week of the course session to let us know and transfer to another scheduled session of the course or to one of IHE's other online courses. After that time, we cannot offer you a transfer. The transfer must be made to a course that is scheduled within nine months of the current course session, and there is a limit of one transfer per course. There is an additional $20 course book fee if you transfer to a different online course.


Course Faculty: Marsha Rakestraw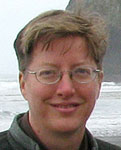 Marsha Rakestraw is the Director of Online Courses, Online Communications, and Education Resources at IHE and comes from a family of teachers. She has taught at the PreK-graduate levels and her experience includes teaching high school language arts, working as a school media specialist and more than a decade as a children's/young adult librarian. She has taught several sessions of IHE's online course, A Better World, A Meaningful Life, and she also regularly leads humane education workshops.
Marsha has a BFA in Dance, a BA in English, and an MLS from Emporia State University. She received her certificate in Humane Education from IHE in 2005 and has been on IHE's staff since 2007.
"Class has only been on for three days and I am already tweaking what I do in the classroom!" ~ Christy Lochary

For more information:
Email us at info@HumaneEducation.org or call (207) 667-1025.
Organizer
The Institute for Humane Education (IHE) is an educational nonprofit organization located in Surry, ME. We have been designing and delivering professional development training and resources for educators in the United States and internationally for 22 years. Our programs support educators in teaching about interconnected human rights, environmental, and animal protection challenges, so that their students are able to help build a more just, compassionate, sustainable world for all.
We have impacted hundreds of thousands through our outreach and award-winning resource center; have trained thousands through our online courses and workshops; and have graduated more than 175 students through our accredited M.Ed., M.A., graduate certificate, and Ph.D. programs (offered through partnerships with Valparaiso and Saybrook Universities). Our Solutionary Program has reached hundreds of students through its pilot and has a goal to reach 10,000 students by 2022.