Teaching for a Positive Future - Online Course Registration

Multiple Dates
Event Details
Teaching for a Positive Future is a six-week online course for educators who want to inspire their students to become leaders and changemakers for a healthy, peaceful, and sustainable world.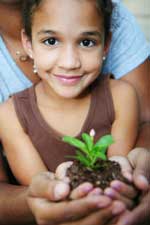 Help prepare your students for their futures! Today's youth are hungry for learning that is meaningful, empowering and relevant to their daily lives. They're concerned about the future and are passionate about cultivating a meaningful life and  exploring solutions to our global challenges.
In this course, learn skills, tools and insights for teaching students critical and creative thinking about social justice, environmental ethics, and animal protection, and enhance their understanding of the power they have to nurture a
just, compassionate, sustainable world for themselves,
other people, other animals, and the earth.
Group Educator Rate: Register two or more educators from the same school or organization to take advantage of the special rate of $100 each
Special IHE Alumni Rate: M. Ed. and Certificate Program graduates can also register at the special rate of $100.
Course Dates: October 17-November 25, 2011
Note: The October 17-December 2 session is an extra week due to holidays.
Cancellation policy: we will refund your registration, minus a $25 administration fee, if you cancel 3 weeks before the course begins.  IHE is unable to grant refunds for cancellations after that date, but you may make arrangements for someone else to take the course in your place.
Organizer
Institute for Humane Education
The Institute for Humane Education (IHE) is a non-profit, 501(c)(3) educational organization dedicated to creating a world of solutionaries who have the knowledge, tools, and motivation to build a healthy, humane, restorative world for all. Headquartered in Surry, Maine, IHE has been training humane educators and promoting humane education since 1996. Humane education approaches human rights, environmental preservation and animal protection as interconnected and integral dimensions of a healthy, just society. 
Through an affiliation with Valparaiso University's graduate school, IHE offers five different graduate degrees/programs in Humane Education - the only programs of their kind in the U.S.
M.Ed. in Humane Education

M.A. in Humane Education

MALS in Humane Education

M.Ed. in Instructional Leadership with a concentration in Humane Education

Graduate Certificate in Humane Education
IHE offers online programs, workshops, as well as many dynamic resources at our website: http://humaneeducation.org