Teaching Artist Summer Series: Antiracism in the Arts Classroom
Sales Have Ended
Registrations are closed
Thanks for your interest. Unfortunately, we are no longer accepting registrations for this offering. If you're interested in additional offerings or in the video playback of this session, please contact Samantha at sclarke@yanjep.org.
Sales Have Ended
Registrations are closed
Thanks for your interest. Unfortunately, we are no longer accepting registrations for this offering. If you're interested in additional offerings or in the video playback of this session, please contact Samantha at sclarke@yanjep.org.
About this Event
Waitlist Only: Registration has reached its capacity. Please register for the event waitlist in order to receive a video playback upon the conclusion of the workshop. To be added to the waitlist - click REGISTER and JOIN WAITLIST.
"Being an antiracist requires persistent self-awareness, constant self-criticism, and regular self-examination," writes renowned speaker and writer Ibram X. Kendi. This webinar will feature a panel discussion from teaching artists, school partners, and social leaders within the state. We will lay the foundation of an antiracism pedagogy and what that might look like in an arts classroom and as a lifelong practice.
Each participant of this webinar will be invited to join a Coffee Talk debrief on Monday, August 10 from 3:00 - 4:00 PM. This informal discussion will be lightly moderated and will be an opportunity for participants to discuss the information of the webinar and the processes for application, as well as share successes/opportunities for growth.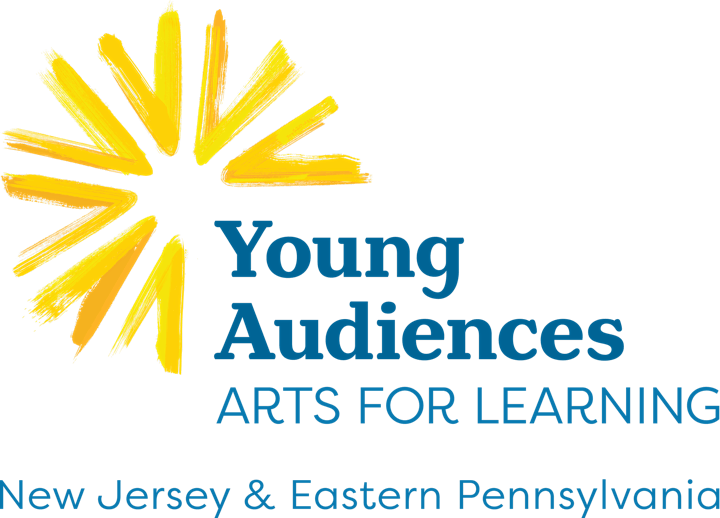 Artist Bio
ERIK JAMES MONTGOMERY is a self taught, fine art photographer who creates relevant, thought-provoking, visually unique imagery. He grew up in the inner city of East Orange, New Jersey where many of his peers fell into the traps of crime, drugs, self-hate, and ultimately, death. Determined not to become a statistic, Erik chose to delve into various genres of art including urban dance, graffiti and eventually photography. After years of self-learning, Erik went on to study at Academy of Art University and Columbia University.
Erik's fine art photography focuses on inspirational, cultural, societal themes. His viewpoint is from a photojournalistic mindset where his imagery tells a complete story in one shot. Erik's photography gives a visual voice to every one of his subjects. He is a photographic storyteller and an important documentarian of this era. Erik is the Owner and Artistic Director of EJM Photography located in southwest New Jersey. EJM Photography creates fine art imagery, personalized portraits, and provides photographic coverage for special events and weddings. Additionally, Erik has showcased his photography at various art galleries, universities and community events over the past 25 years.
Presenter Bios
DR. LELA AISHA JONES is an interdisciplinary movement performance artist and collaborator (media, sound, dance, text), a community-grounded organizer/curator, and the Founding Director of Lela Aisha Jones | FlyGround. A proud Tallahassee, Florida native, her work intimately and artistically archives the lived experiences of diasporic blackness by intertwining and reflecting upon personal histories and fertilizing an impetus to create cultural memories consciously through embodied and collaborative artistry. Her most recent artistic engagements and projects include The Olney Embrace Project (Curated Artist 2020/2021), Modupue | Ibaye: The Philadelphia Yoruba Performance Project (Artistic Co-Director 2019), Grounds that Shout...and others merely shaking (Curated Artist 2019), African American Museum of Philadelphia's exhibit of Do or Die by Fahamu Pecou merged with Plight Release and the Diasporic Body by Lela Aisha Jones | FlyGround (Curated Artist 2019), and she continues to serve as the Associate Artistic Director of Brownbody, a St. Paul Minnesota-based Ice/Stage dance company.
In addition to extensive work in artistry and advanced education, Lela has been an Arts Educator for 20+ years. Lela began her arts education work in Pre-K and Kindergarten settings as a teacher. Her most influential long-term partners in Arts Education include Young Audiences (YA) and World Cafe Live (formerly Live Connections). As a dance/movement based arts educator she has centralized her practice in Black and African Diasporic dance and social change through embodied artistry. As her involvement in arts education progressed she was asked to join the New Jersey Dance to Learn (D2L) leadership team as a DEIA (Diversity Equity Inclusion Ability) consultant. Her work is to collaboratively help build a network of experts and strategists, as well as guide D2L programming towards strategic, sustained anti-racist and anti-oppressive curriculum revisioning through process oriented actions. For this work, Lela often relies upon her facilitation of embodied sessions that value journaling, ancestry, lyricism, song, witnessing, and developing reciprocity with the natural environment.
Building with communities through organizing, curation, and facilitation is also a central part of Lela's practice as an artist and educator. She was the lead organizer for the 2014/2015 Dancing for Justice Philadelphia Solidarity Marches and the following 2 years of action that included workshops that focused on embodiment as a mode of processing oppression, privilege, and activist locations as well as bringing the People's Institute for Survival and Beyond to Philadelphia to train artists, arts administrators, and presenters in undoing racism. She also facilitated Mothers in Charge in their creation of a presentation that honored their children, lost to violence. The group was awarded 2nd place in Puerto Rican Day Parade performance festivities in 2015. Her artistic accolades include a Leeway Transformation Award and a Pew Fellowship in the Arts. Lela earned a B.S. at University of Florida, an M.F.A. at Florida State University, a Ph.D. at Texas Woman's University, and has recently joined the Bryn Mawr College Dance Program faculty.
JOSH CAMPBELL is a Philly based theater artist who has worked as a teaching artist, dramaturg, playwright, producer, director, and arts administrator for Young Audiences New Jersey, Azuka Theatre, Flashpoint Theatre Company, Juniper Productions, Philadelphia Young Playwrights, the Wilma Theatre, Philadelphia Theatre Company, Passage Theatre and the McCarter Theater. His plays include Surviving the Dream, Liberti Tutti, Mourning in America, Your Body Calls Me Home, and Savior. As an actor he has appeared in the 2018 New Jersey One Minute Play Festival, The Colored Museum, and the Painted Bride as part of their annual Bridal Salon. He is member of Jouska PlayWorks, a playwriting collective dedicated to exploring work across the African diaspora, an alumnus of the Foundry, 2020 Jerome Fellowship Finalist, 2016 finalist for the Many Voices Fellowship and Jerome Fellowship, and the 2015 BAU Institute Otranto Arts and Culture Fellow. He is a graduate of the University of the Arts and the Baltimore School for the Arts. He was a recipient of the 2018 Curtain Call Award for Outstanding contribution to Arts Education by the New Jersey Theatre Alliance. His work embraces and expands the choreopoem tradition; working with communities to explore remembrance and testimony. www.joshacampbell.org ; IG: jcplaywright92
DENISE DAVIS was most recently a Literacy Coach at Rivera Community Middle School in Trenton, NJ. She is a member of the Rivera Leadership Team, has a Principal/Supervisor certification, a Masters in special education, plus years of teaching experience in various school districts in Somerset County. Racism was present in the administration and faculty of the schools she attended in upstate New York and in New Jersey since often she was the lone minority in the classroom. Denise was instrumental in managing a successful collaboration with McCarter Theater to use the arts as a vehicle to engage struggling middle school readers to discover their voice and to use the arts to express their opinions about topics such as racism. A huge lover of the performing and visual arts, she danced in college and had dreams of Broadway but her well-meaning parents encouraged her to "get a good job with benefits".
TANESHIA NASH LAIRD is a social change agent and community developer who centers cultural equity in her work. She is the President and CEO of Newark Symphony Hall, a historic performing arts center located within the Lincoln Park neighborhood of Newark, NJ. Since her appointment in November 2018, she has expanded programming to respond to community needs and announced plans to restore the 1925 opened concert hall in a $40 million renovation. She will do so not only with philanthropy, but also by leveraging the property's status on the National Register of Historic Places for federal historic tax credits and location in a Designated Qualified Opportunity Zone and NJ Urban Enterprise Zone for additional investment. Taneshia previously served as Executive Director of the Arts Council of Princeton, notably as the first person of color in that role. Taneshia has also served as Director of Economic Development & Acting Director of Housing Production for the City of Trenton (NJ), Regional Director of the U.S. Women's Chamber of Commerce, and was the Executive Director of the Trenton Downtown Association, where she initiated Destination Trenton, an award-winning arts and tourism program in NJ's capital city.
Taneshia is an adjunct professor in Drexel University's Entertainment & Arts Management Bachelor of Science degree program. As an entrepreneur Taneshia is the founder of Legacy Business Advisors, a consultancy serving social entrepreneurs, nonprofits, and government agencies. She previously co-founded Legendary Eats in the Staples Center in Los Angeles with NBA legend James Worthy. With her late husband Roland, Taneshia also co-founded MIST Harlem, a popular entertainment center in New York City. Together Taneshia and Roland also co-authored the critically acclaimed book Still I Rise: A Graphic History of African Americans.
A passionate advocate for increasing economic opportunity and access to arts and heritage, Taneshia was a special government employee in the Obama Administration as a grants panelist for the National Endowment for the Arts. She was previously appointed by NJ Governor Jon Corzine to the governing body of the NJ Urban Enterprise Zone Authority. Her nonprofit board service has included the Preservation NJ, the Advocates for NJ History, and Artpride NJ where she co-chaired the equity, diversity and inclusion committee. In the summer of 2019 Taneshia was elected to a three-year term as president of the board of Rush Philanthropic Arts Foundation, the community arts organization founded in 1995 by siblings Danny, Russell, and Joseph "Rev Run" Simmons.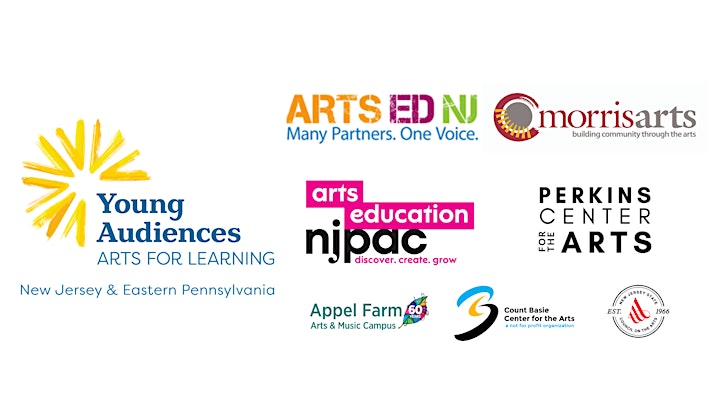 Registration for the Teaching Artist Summer Series will open on July 2, 2020 at 12:00 PM. Registration for each session will close at 12:00 PM the day prior to the workshop. Participants are welcome to register for any number of events. Video playback will be sent to each of the registrants at the conclusion of the workshop and will be made available for a limited time to registrants who could not attend the live experience. For more information on program descriptions, speaker information, and requirements, visit njaec.org.
Lead sponsorship for the Teaching Artist Summer Series is provided by Young Audiences Arts for Learning NJ & Eastern PA (YA). Co-Sponsors for the Teaching Artists Summer Series are Arts Ed NJ, Morris Arts, New Jersey Performing Arts Center (NJPAC), and Perkins Center for the Arts. Presenting sponsors include Appel Farm Arts & Music Campus, Morris Arts, NJPAC, and YA. Additional support for the Teaching Artists Summer Series comes from Count Basie Center for the Arts and the New Jersey State Council on the Arts.

The New Jersey Arts Education Collective is a partnership of arts education organizations whose mission is to provide the highest quality professional development for teaching artists and the arts education community.
The Collective believes teaching artists offer a unique contribution to the lives of students, teachers, and communities. The Collective envisions a network of support between teaching artists and arts education specialists to develop skills, share resources, and strengthen the field to benefit New Jersey's students by providing essential/critical learning of and through the arts.