Location
Silver Spring Civic Center
1 Veterans Place
Silver Spring, MD 20910
As part of African Heritage Month in Montgomery County Maryland, Teaching Africa Day is an interactive and child-friendly event
About this event
As part of African Heritage Month in Montgomery County Maryland, Teaching Africa Day is an interactive and child-friendly event geared specifically toward educating children and youth about Africa. Teaching Africa Day provides a much-needed collective platform with the best quality books, videos, games, programs, and other resources that teach about Africa & African heritage.
Live Painting lessons by Aleme Tadesse at CatchAleme@gmail.com
This year's event will take place on Saturday September 18th, 2021 from Noon to 6 PM at the Civic Center in Silver Spring MD.
Join us as we celebrate TAD 6 Th. anniversary where we will focus on the West Africa Marketplace.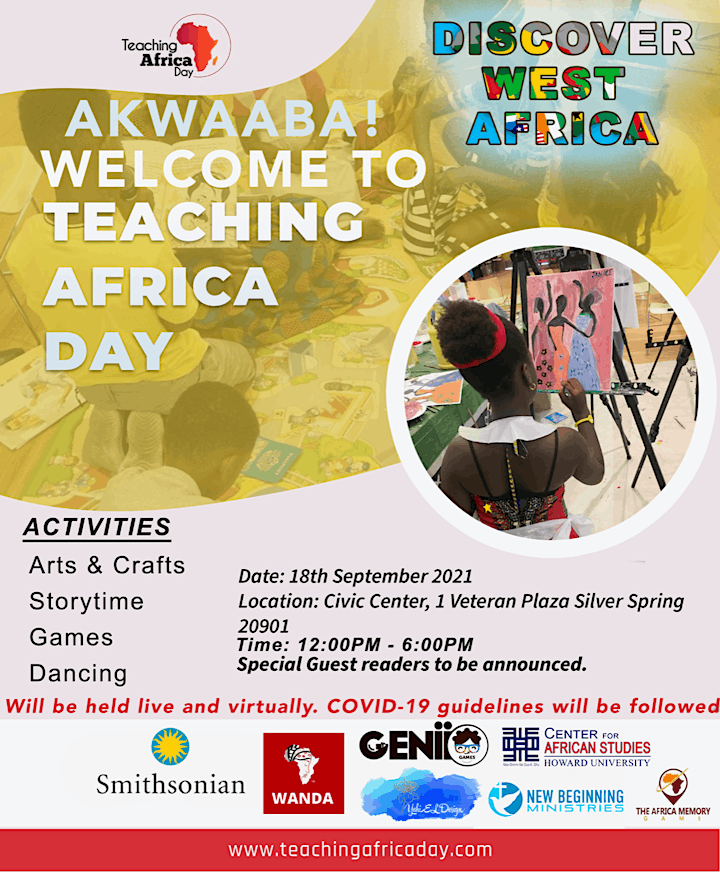 Paintings by Beteseb Ethiopia