Teachers Leading Academy - Adult Learning and Leadership
Description
The National Network of State Teachers of the Year and Nova Southeastern University are proud to host the Orlando Teachers Leading Academy, Adult Learning and Leadership, with an optional and additional Facilitation Academy (train-the-trainer) immediately following.
The Adult Learning and Leadership course was developed by teacher leaders, for teacher leaders, and is grounded in Domain 1 of the Teacher Leader Model Standards. Over 1000 educators have grown their leadership skills and knowledge with this course, creating plans to implement positive change in their own schools, districts, and states. You can read more about the specifics of this course (and download a flyer) here.
---
The Teachers Leading Adult Learning and Leadership course ($399 in person, $299 virtually)
This in person cost breaks down to $26.60/hour/person for exceptional leadership development for you personally, with a plan, tools, and activities that you can take back to your colleagues and school.
Goals:
Facilitated by State Teachers of the Year and Finalists, this course will enhance your ability to:
Understand what it means to be a teacher leader;
Apply adult learning theory in your leadership context;
Facilitate effective teacher teams;
Learn principles for designing and implementing change;
Implement tools back in your school that can help develop other teachers, creating a more effective system for supporting student learning.
You will receive:
The latest adult learning theories to help you lead your colleagues;
Innovative tools to inspire and guide your teacher leadership (and share with your school). These include 1) handouts and an activity to explore the shift from working with students to working with adults, 2) a graphic organizer to analyze highly effective teams, 3) a self-reflection tool for facilitating adult learning, 4) a continuum of practice exploring the development of expertise, and 5) a change process protocol to promote change in your school;
New strategies to facilitate teacher teams effectively;
A digital badge to add to Linkedin and your email signature;
An action plan to promote change in your school/district;
A virtual follow-up session to support your work on your plan;
One course credit through Southern Utah University;
A certificate of participation for 15 hours;
Breakfast and lunch Saturday and Sunday.
Our Facilitators: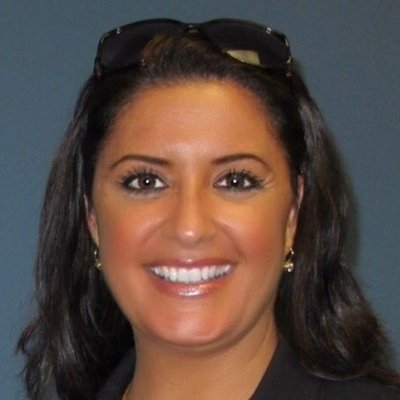 Dorina Sackman-Ebuwa: 2014 Florida Teacher of the Year, 2014 National Teacher of the Year Finalist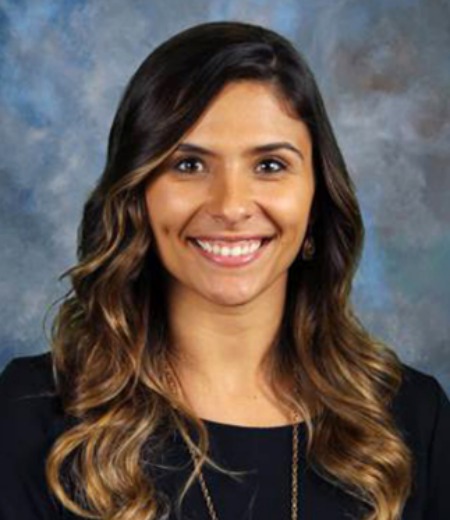 Jessica Solano: 2017 Florida Teacher of the Year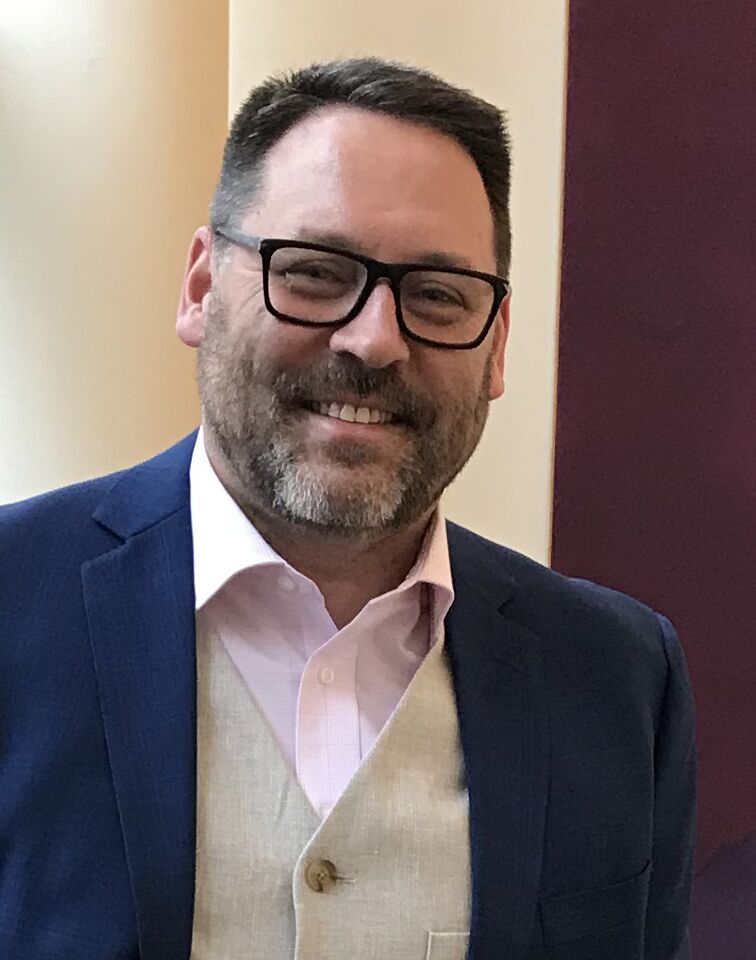 Chris Holmes: 2014 Missouri Teacher of the Year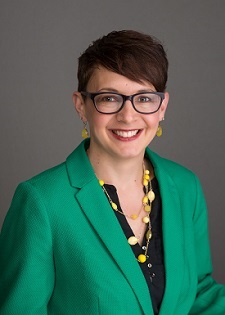 Daniele Massey: 2013 Teacher of the Year
---
The Facilitation Academy/train-the-trainer ($250 in person, $199 virtually):
Please note: You must attend the Adult Learning and Leadership course prior to the Facilitation Academy in order to participate. This is due to the fact that you need to experience the content as a learner before learning to facilitate it with colleagues.
Led by seasoned facilitator, Daniele Massey, you will receive small group facilitation instruction, practice, and feedback and take the first step in becoming an NNSTOY Course I Facilitator.
Goals:
The teacher leader:
a) Utilizes group processes to help colleagues work collaboratively to solve problems, make decisions, manage conflict, and promote meaningful change;
b) Models effective skills in listening, presenting ideas, leading discussions, clarifying, mediating, and identifying the needs of self and others in order to advance shared goals and professional learning;
c) Employs facilitation skills to create trust among colleagues, develop collective wisdom, build ownership and action that supports student learning;
d) Strives to create an inclusive culture where diverse perspectives re welcomed in addressing challenges; and
e) Uses knowledge and understanding of different backgrounds, ethnicities, cultures, and languages to promote effective interactions among colleagues.
You will receive:
Small group facilitation instruction, coaching, and personalized feedback to help you become a better facilitator of adult learning;
Training to become, if you choose, an NNSTOY facilitator;
The ability to bring The Adult Learning and Leadership course (and facilitate it) to your school/district (!);
The first step in paid opportunities with NNSTOY;
Breakfast and lunch Sunday and Monday;
A certificate of participation for 15 hours;
One course credit with Southern Utah University;
An NNSTOY Host badge for Linkedin and your email signature.
This Facilitator Academy is for educators (administrators, coaches, or teachers) who want to:
Improve their skills as a facilitator or presenter. This course will help you with presentations, leading meetings, facilitating PLCS or team meetings, or any situation where you are leading groups of colleagues. This is for an educator who is wanting to dig in to their own leadership practice, get direct and specific feedback, and grow tremendously.
And/or become eligible to be a paid NNSTOY Facilitator. The successful completion of this Facilitation Academy will prepare you to be an NNSTOY host, which is one step towards being a paid facilitator and a stipended position if a course is being delivered in your area.
---
Virtually attendance is limited to 5 participants. You must have access to your own device with videconference capabilities (audio and video). We use a dynamic hybrid learning environment, ensuring that you have access to the best learning practices (breakout groups, active learning). The difference is that you are using your home device, saving you expenses in travel and food costs.
---
Other Important Details
Dates:
Teachers Leading Academy (Adult Learning and Leadership):
February 16: 8am-4pm
February 17: 8am-1pm
Includes breakfast and lunch both days
Facilitation Academy (train-the-trainer):
February 17: 2pm-6pm
February 18: 8am-2pm
Includes breakfast and lunch on Sunday, February 18
Lodging Information:
There are a few rooms set aside for attendees for $139/night + taxes and fees at The Residence Inn Marriott Orlando at Millenia which is a 15 minute, scenic walk to the conference center. Please book directly with the hotel by using this special link or calling 407-352-2700 and mention the Nova Southeastern University group.
Local Option: For those with a car or a travel budget for Uber/Lyft/taxi, we Nova Southeastern University also has a block of rooms available at the Holiday Inn Express Orlando at 5605 Major Boulevard for $114/night + taxes. Please book directly with the hotel by calling 407-363-1333. Reservations must be made before January 18, 2019. A credit card must be presented for incidentals at check-in. The hotel's cancellation policy: One month before arrival date.
All attendees are responsible for their own travel and lodging expenses.
---
Funding Ideas and Resources:
---
Inservice Points for Florida Teachers:
Broward County teachers: You can fill out this form to apply for inservice points for this experience as an exernal course. Please note that this form goes through a committee review to see if the course can be applied for inservice points.
Hillsborough County teachers:

Teachers complete the out-of-district PD form and submit the agenda for the event.

Lake County teachers:

In order for Lake County teachers to receive points for out of district Professional Learning, you must submit the agenda from the event along with the completion of our Out of District MIP form and documentation to show they attended. The district recommends trying to get any new events pre-approved before attending.

Orange County teachers: O

utside training is taken at the discretion of staff members, if they attended any outside trainings you are required to provide a syllabus and certificate of completion with the hours indicated.

Seminole County teachers: Once you get approval from your building administrator, follow the district process for receiving inservice points for outside PD. Attend the academy, fill out the county form, and send in the required reflection and agenda to receive inservices hours.
We are working with other Florida districts to identify the process. We will be updating this frequently.
---
Additional Information:
We must have a minimum number of participants to run the Academy. We will notify you by February 2 if the course is not running and you will receive a full registration refund.
Any questions? Please contact Megan at megan@nnstoy.org.
100% of the money raised with this course goes to support, connect, and mobilize our NNSTOY members and other expert educators so we can create equitable and exceptional education experiences for every student.