Tea with Rupy & Jason: An Immigrant Artist Network Event
Join us as we hold space for tea & stories & art in circle & refine our plan for a new Immigrant Artist Network.
Refund Policy
Contact the organizer to request a refund.
Eventbrite's fee is nonrefundable.
About this event
Rupy C. Tut & Jason Wyman invite immigrant artists of any practice living anywhere to join us for tea. We'll take time and space to boil the water, select our tea & spices, savor our tea & conversation, enjoy a tasty treat, pause before the last few sips, and take the last gulp together.
Tea with Rupy & Jason builds on their two years of work supporting immigrant artists through a series of Video Roundtables, Workshops, and a Salon to launch an Immigrant Artist Network in 2022.
At Tea with Rupy & Jason, you'll have space to see & be seen as we share tea & story & art in circle & refine our plan for a new Immigrant Artist Network.
This workshop qualifies as professional development. Depending on your locality, organization, or business, there may be professional development funds available. We are happy to provide a Letter of Support or other documentation necessary to more easily access any of those funds.
This event is a part of the Queering Dreams November Calendar of Events! To learn more about Queering Dreams visit: www.queeringdreams.com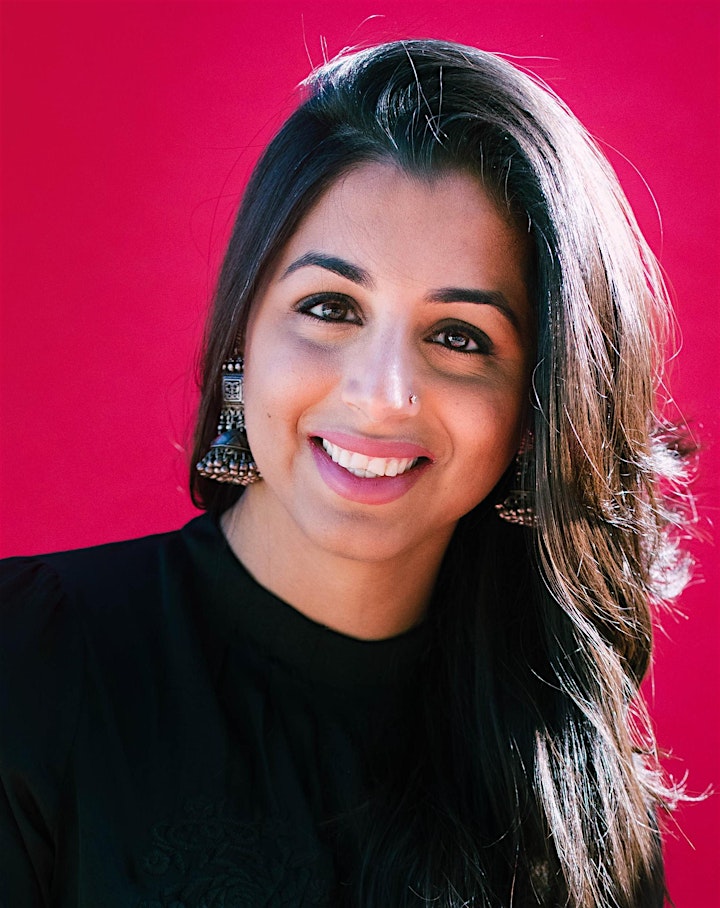 Rupy C. Tut is an Oakland based painter dissecting historical and contemporary displacement narratives around identity, belonging, and gender. As a descendant of refugees and a first generation immigrant, Rupy's family narrative of movement, loss, and resilience is foundational to her creative inquiries. Her work engages in strict practice of traditional materials and methodology associated with Indian miniature painting as she continues to add contemporary images and characters to a centuries old visual language.
Rupy's work has recently been highlighted through exhibition and a select artist panel for the deYoung Open, deYoung Museum (San Francisco) in 2020.
Rupy's practice expands to include calligraphy of South Asian scripts. Her painting and calligraphy are also translated into the medium of photography and stop motion video resulting in large scale visual projections challenging the historical notion of Indian painting as restricted to smaller frames and intimate viewing only.
www.artbyrupy.com
@artbyrupy (social media)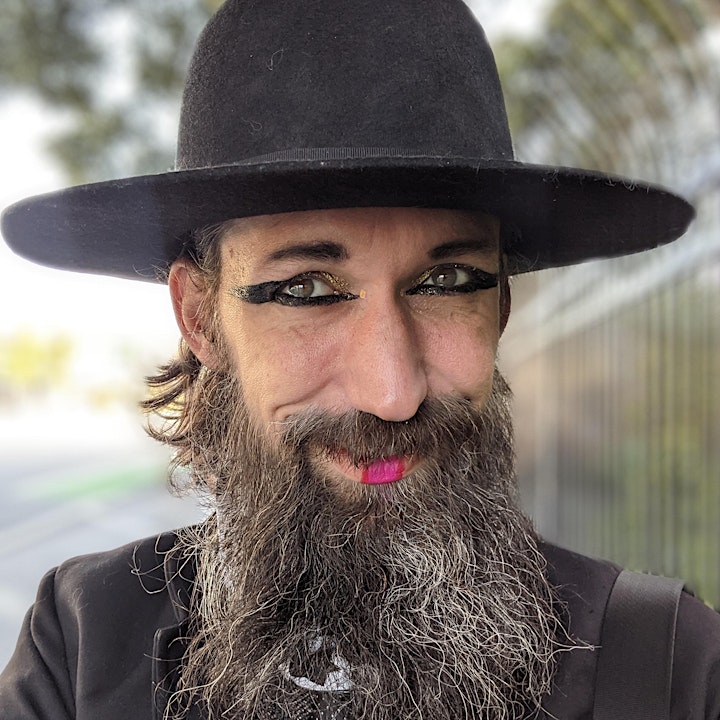 Jason Wyman is Queerly Complex, an anti-binary social practice artist living & creating on Yelamu, unceded Ramaytush Ohlone land or what colonizers named San Francisco. A mystical convener, Wyman creates spaces for comrades to explore & discover who they be individually & collectively. They work with dreams, value(s), structures, & equity to conjure forms of liberation & healing. Wyman's art-making centers the messy, intangible, emotive, & esoteric bits that make us human. It's resulted in a large-scale, participatory sticker mural with artists Celi Tamayo-Lee & Mary-Claire Amable for the Asian Art Museum, a national Youth Media Network co-produced with Myah Overstreet, a fully immersive installation at Black & White Projects called Be Jason, & numerous zines, site-speciic performances, social interventions, and intergenerational programs.
And here's Jason: All the Links. You can find everything all in one place.