Stressed, blessed, or tea obsessed? Join us for a virtual tutored-tasting and exploration of tea's value for mind and body health. Serves 4
About this Event
The concept of tea drinking is ancient, yet new ideas and blends for tea consumption are constantly evolving. In this educational virtual seminar, Ludmilla Wikkeling-Scott, founder and owner of Drink Our Hi-G tea company provides instruction and inspiration for using tea and traditional herbs and spices for your health, healing, and overall happiness.
The popular Drink Our Hi-G brand (the Hi-G stands for Hibiscus and Ginger) is widely associated with health and wellness, relaxation, and having fun, all while nurturing individuals and communities through tea. Their carefully handcrafted teas include some of your favorite herbs, flowers, fruits, roots and spices—bringing you a unique experience unlike those traditionally seen in western tea tasting events.
In this virtual Tea & Wellness event, you'll be led through a guided, tutored-tasting of four teas/tisanes while you learn about their amazing health benefits for calming, relaxing, supporting detox, promoting better sleep, aiding in digestion and weight loss, improving skin and hair, boosting brain power and more. This seminar provides practical, accessible, and easy-to-understand information that can be incorporated into one's daily life and routine.
Take time and focus on self-care starting with some creative tea blends that can easily be incorporated into your daily routine for your overall health and wellness.

What's Included:
Your ticket ($39) for this custom tea tasting (serves up to 4) includes:
4 immune-boosting seasonal tea blends:
--> 1oz. Green Rose: Rwanda Green tea (Sencha-style), infused with rose petals and rose buds
--> 1oz. Spiced Hibiscus: Sudanese hibiscus flowers, infused with infused with ginger, lemon, cloves, and cinnamon
--> 1oz. After Work: Turkish chamomile, lavender, lemon peel, ginger, mint
--> 1oz. White Ginger: Fujian silver needle white tea, ginger, lemon, Rwanda lemongrass and holy basil
Ginger-infused Organic cane sugar sample pack
Hibiscus & Butterfly Pea Organic cane sugar sample pack
Arabic dates with cinnamon sample pack
Shortbread cookie pack for palate cleansing
Direct shipping to your home
Access to the 90-minute virtual, interactive, and educational seminar guided by Ludmilla Wikkeling-Scott, founder and owner of Drink Our Hi-G tea company.
Tickets for this virtual experience are limited. Deadline to purchase is 4/5/21 (5:00pm) or when maximum capacity is reached. Buy now to guarantee delivery and participation. A sell-out is expected.
Although this virtual class is open to tea enthusiasts nationwide, please note this class will be taking place at 11:00AM EST and will be conducted in English. International shipping is not available for this event. Please refer to the FAQs below for additional information.
This virtual class is presented by the Coffee & Tea Newsletter and DrinkOurHiG
About the Presenter:
Ludmilla Wikkeling-Scott, founder and owner of Drink Our Hi-G tea company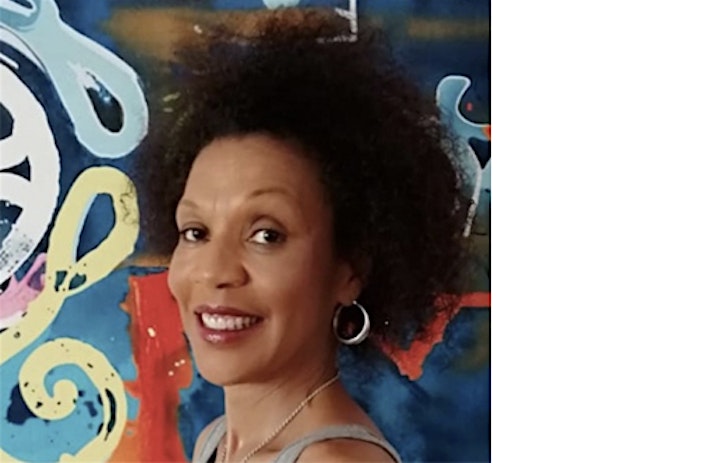 Ludmilla's journey is marked by her early love for plants, flowers, roots, fruits and spices, and the traditional use of these wonders of Mother Earth while growing up. She was born in Rotterdam, where tea was often associated with Western and Asian cultures, while Caribbean and African communities have also been consuming tea for centuries, using all kinds of plants and flowers for medicinal and entertainment purposes. Since her family is from Suriname, when they returned to their country of origin in her early years, she learned a little more about the different ways in which various regions of the world perceive the use of teas and herbs. As a college student her consumption of tea for medicinal purposes further grew her love for the diversity in the beverage.
When she took care of her father, before he passed away, she tried implementing tea and tisanes into his daily regimen and to honor him, she founded Drink Our Hi-G, a loose-leaf tea company focused on Hibiscus and Ginger (Hi-G) and a variety of green, white and herbal varieties to create healthier communities. Her background in public health and policy and research, and her commitment to honor her father's legacy, gave way to her focus on tea consumption to address health behavior in an era when chronic disease is more the norm than the exception. The current pandemic has further created a desperate cry for healthier beverages by many. Virtual Tea Tasting is one of the ways in which Ludmilla reaches out to communities to share the use of teas and tisanes in the most practice, yet entertaining and healing way for any age. Dedicated to changing health behavior and improving health outcomes, Ludmilla has more than 20 years of experience in public health. She has trained more than 100 community-based organizations on leadership, public health policy, program development, advocacy, and collaboration, while she served in the U.S. House of Representative and as Commissioner for the Governor of Maryland. Ludmilla holds a Master and Doctor of Public Health and received her Bachelor of Science in Physiology.
About Drink Our Hi-G tea company: Drink Our Hi-G Tea promotes the use of tea and traditional herbs and spices for health and wellness, entertainment and fun. Their vision is to serve a world where consumption of natural and organic tea products is a daily routine, thereby creating healthier communities. With a commitment to quality and education, their goal is to keep things simple, bringing you all you need in a boutique style collection of handcrafted teas and tisanes artistically blended with your health and wellness in mind.

FAQs:
What is included in the ticket price? ? All tickets include access to the online event and the tea sampling kit shipped direct to your home. The tea kit included with this virtual seminar is perfect for up to 4 people to enjoy from one location, via one log-in.
How will the tea be shipped to me? The tea kit will be shipped to the mailing address provided at the time of the ticket purchase.
Where do you ship to? We can ship nationwide. No international shipping at this time.
Can you ship to a PO Box? No. To guarantee on-time delivery, shipments can be made to home addresses only.
When will I receive the tea that is included with my ticket? Ticket sales end at 5:00pm on 4/5/21 (or when maximum capacity is reached) to ensure on-time delivery to your home. Tea will arrive 1-3 days prior to the virtual event.
How do I join the online event? Prior to the online event taking place, you will receive a link to the Online Event Page which has the video conferencing link enabling you to join. The seminar will stream via Google Meet.
Can I ask questions during the online event? Yes! We encourage you to ask questions but please do so using the CHAT feature. This will ensure we avoid people talking over each other and all questions can be answered. The CHAT feature is typically located in the upper righthand corner of Google Meet.
How will you ensure the online event is a safe environment? We ask that all participants be polite and courteous. Starfish Junction and its sponsors/partners reserve the right to remove any participant from the video conference that is disruptive or behaving inappropriately with no refund.
Do I need to download special software or an app to participate in the video conference? The online event will be conducted via the video conferencing platform, Google Meet. You should be able to click the link provided and access the video conference in any web browser from a desktop computer or laptop. However, you will need to give permission to the browser to use your camera and microphone. If you would like to access the video conference on a smart device (smartphone, tablet, etc.) you will need to download the Google Meet app to the device that you are using to access it. Note, in rare cases you may need to update your browser or computer. Be sure to test your accessibility a day or two before the online event.
What happens if I lose internet connection during the online event? If you lose internet connection and leave the video conference, simply click the link again to re-join.
Can you help me with my technical difficulties accessing the video conference? Yes, please email help@starfishjunction.com. It is important for you to try accessing the video conference before the day of the online event so we can fully assist you as we have some limitations.
Do I need to prepare anything in advance in order to participate? In addition to the tea kit you will receive for the tasting, the following supplies are suggested to elevate your experience:
• a kettle filled with room temperature water, which will be boiled as needed during the tasting
• four tasting cups per person participating (one for each tea recommended)
• a spoon (one for each person participating)
Date and Time
Location
Refund Policy