Description
On Friday, April 26th the Tea Time Speaker Series will host Stand Against Racism at Mount Wachusett Community College. Location: South Cafe. Gardner, MA (Light lunch 12:00. Keynote Speakers 12:30) Time: 12:00-2:00pm. The theme for this year's SAR event is on Immigration, Racism, and Education.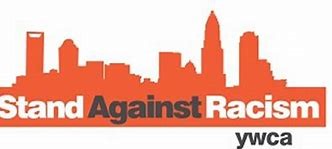 "Stand Against Racism is a signature campaign of YWCA USA to build community among those who work for racial justice and to raise awareness about the negative impact of institutional and structural racism in our communities." (https://standagainstracism.org/about/)
Introduction to Welcoming Remarks:
Jon Moss, student and class of 2019
Introduction to College President:
Lea Ann Scales, Vice President of Enrollment & Public Affairs
Welcoming Remarks:
Dr. James Vander Hooven, College President at Mount Wachusett Community College
Introduction to Keynote Speakers:
Dr. Paul Hernandez, Vice President of Academic & Student Affairs at Mount Wachusett Community College
Keynote Speakers:
Alexizendria (Zena) Link is an educator in public education, community organizations, and national level experience in consulting with National Education Association and other organizations committed to social justice and improved educational services for all. Zena is an experienced consultant in Conflict Resolution and Diversity Facilitator and Consultant. Former education co-chair of the Worcester Chapter of the National Association for the Advancement of Colored People (NAACP), National Youth Advisor for the Union of Black Episcopalians and an executive committee member for the national Episcopal Peace Fellowship. Her current board participation includes the Massachusetts Teachers Association, YWCA of Central Massachusetts, Central Massachusetts chapter of the National Alliance for Mental Illness (NAMI), and the Worcester Recovery Center and Hospital Board of Trustees. Elected to the Executive Council for The Episcopal Church in 2015 and serves as the chair for the Episcopal Churches' Task Force on Women, Truth and Reconciliation. Elected as a 2018 National Education Association director for the state of Massachusetts.
Merrie Najimy- President, Massachusetts Teachers Association (MTA)
Merrie Najimy is the president of the 110,000-member Massachusetts Teachers Association, is an ardent advocate for public education whose principles are grounded in her nearly three decades as a classroom teacher. Najimy was elected MTA president in May of 2018 and took office in July. She is on leave from the Concord Public Schools, where she has been an elementary school teacher for 23 years. Najimy is a longtime union activist. Najimy strongly advocates for full funding of public schools, colleges and universities. She believes that public education is foundational to democracy. As president, Najimy plans to lead the union in the effort to win the schools and colleges our communities deserve.
Najimy says her own childhood sensitized her to racial and social injustice. Growing up as an Arab-American student in Pittsfield, she felt alienated by the Dick and Jane Reader. "I did not see my family and my culture represented," she says. "I became a teacher to bring a wider world view to all students."
Pledge Against Racism:
Julie- pledge in Portuguese

Dylan- pledge in German

Taylor- pledge in French

Jennifer- pledge in Spanish

Brian- pledge in English
(Gateway to College Students)
Song and student performance:
Closing Remarks:
Sharmese Gunn- Creator, of The "Tea Time Speaker Series"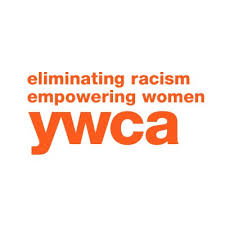 The Tea Time Speaker Series will be sponsored by: Gateway to College; President's Office at Mount Wachusett Community College; Mount Wachusett Community College's Leading for Change Diversity Consortium, The North Central Massachusetts Minority Coalition/Three Pyramids Inc.; and CHNA9 Racial Justice Community Health Improvement Plan (CHIP).
Invite your staff, colleagues, friends, classes, and families because this event is FREE and open to the public.
For more information on the Tea Time Speaker Series please click on the link: http://mwcc.edu/tag/tea-time-speaker-series/