February 26: Tara Gartin and Susan Maupin Schmid present on the creative process of storytelling
About this event
The Terrace Hill Partnership is proud to present distinguished speakers who will bring timely programs to the Terrace Hill Drawing Room at 2:00 p.m. each Saturday in February, followed by tea and tasty tidbits.
Tickets are $10 per program or $35 for a season pass. The speakers are donating their time and all proceeds will benefit the gardens of Terrace Hill.
Program details:
Artist Tara Gartin and author Susan Maupin Schmid will discuss the creative process of transforming Terrace Hill as a central character of the children's story, No Company for Christmas, which debuted at the Christmas at Terrace Hill event in December.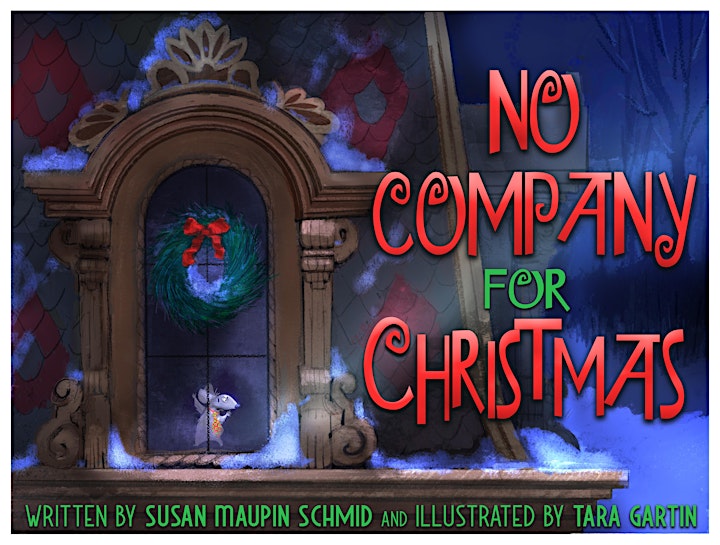 Organizer of Tea & Talk /Gartin & Schmid present on children's book creative process
Terrace Hill was designed by famous Chicago architect, William Boyington. Built in 1869 by Iowa's first millionaire, Benjamin F. Allen, the residence has been restored to its original state of Victorian grandeur. Given to the state in 1971, Terrace Hill is the Iowa Governor's Residence and a National Historic Landmark. Terrace Hill has been named one of the finest examples of French Second Empire architecture west of the Hudson River.
Terrace Hill is open for tours March through December and is closed on holidays. Guided Tours are given by reservation only and must be made 48 hours in advance. Please call 515-242-5841 to make a reservation. Guided tours take place Tuesday-Saturday at the following times:
10:30 a.m. and 12:00 p.m.
 The Terrace Hill Partnership is a non-profit 501(c)3. Contributions are tax-deductible to the full extent permitted by law.