Description
Imagine falling through a rabbit hole like Alice. Arriving in a mysterious fantasy land. Having tea with the Hatter and solving riddles with March Hare. If you join us for tea at Gregangelo Museum, such an otherworldly experience might just happen to you!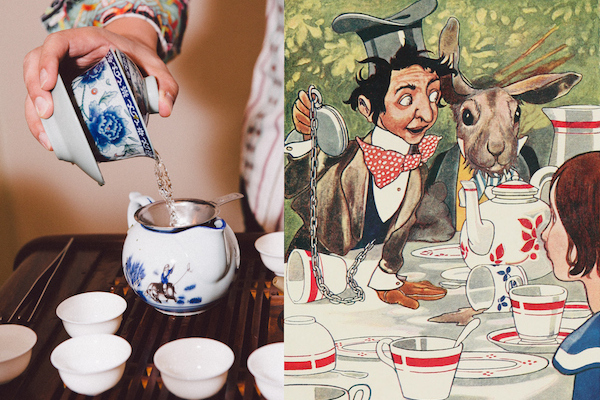 An amazingly magical venue that awaits revelations, the Gregangelo Museum is a uniquely fun place for us to have an afternoon tea party. Together, we shall explore the hidden doors and concealed rooms in this crazy circus house.
Like Alice, be prepared for your senses and spirits to be reawakened to a Wonderland of flowers, aromas and tastes. Come and experience the magic of being alive and present!
This is a family friendly event and you're highly encouraged to attend in costumes!
A ticket entitles you to a tea ceremony, a tea party with special treats and a one-hour tour of the museum led by the very owner of the museum himself: Gregangelo Herrera. Tickets are LIMITED.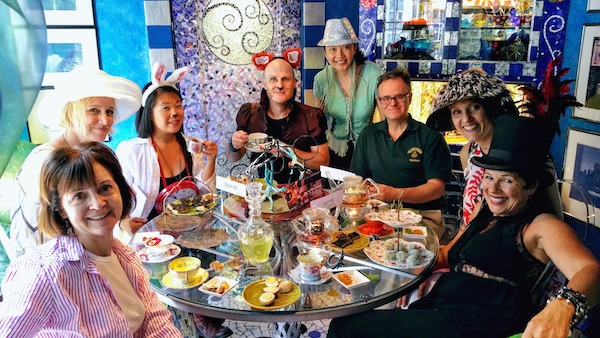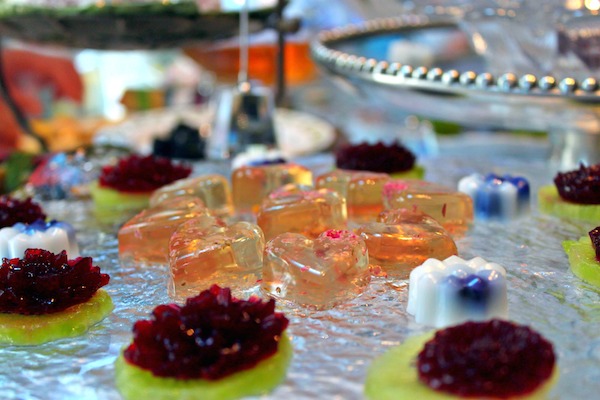 More about Gregangelo Museum:
https://thebolditalic.com/the-crazy-circus-house-in-san-francisco-the-bold-italic-san-francisco-4c5541352f8f#.um5uqdnng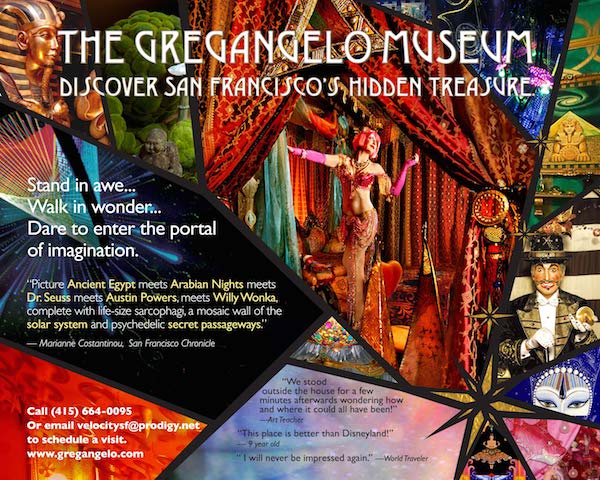 Our mindfully sourced teas and designer tea canisters will be on display at this event. All our products will be ON SALE for 15% off the regular price at the event!