Join us for a tutored-tasting of teas paired with custom-made chocolate truffles. Samples ship to home. Serves 3.
About this event
Join us for a fun, virtual, and oh-so-delicious Sunday afternoon celebrating two of life's greatest pleasures: tea and chocolate. Grab a friend (or two) and sign up today for this educational, entertaining, and interactive virtual seminar where you will learn about tea, brewing tea, and what goes into making the perfect tea and chocolate pairing.
The seminar serves up to 3 people from one location and includes the teas and truffles shipped to your home. The seminar will be led by experts in their fields, the owner of Open Door Tea, a popular tearoom and café (Stratford, CT), and the head chocolatier from Melt Chocolatier (Milford, CT).
This event is likely to sell-out, so register early. Enrollment ends when maximum class capacity is reached.

What's Included:
A ticket ($49) serves up to three people from one location. You will receive 8g of each loose-leaf tea (enough to make 3 cups of each tea) and the custom-created chocolate truffles to pair with the teas:
Anxi-Oolong Hairy Crab: An uncommon, low-production, specialty tea from the village of Da Ping, Anxi County, in the Fujian Province of China. Also known as Mao Xie, this is a refreshing low-oxidized oolong, sometimes referred to as a "jade" oolong since it's closer to a green tea.
Keemun: a Chinese black tea with a smoky aroma and an earthy smooth flavor.
Earl Gray Red: a zesty, organic rooibos tea with overtones of bergamot, the signature flavor of Earl Grey tea.
9 piece chocolate truffle collection, custom made to pair with the selected teas:
o (3) Hazelnut milk chocolate truffles
o (3) Espresso dark chocolate truffles
o (3) Orange dark chocolate truffles
Direct shipping to your home.
Access to the 60-minute virtual, interactive, tutored-tasting event conducted via video conference. Note: while the tea and chocolates for this seminar serve up to three people, all must be present to view together at one location. One access code provided per ticket purchased.
Tickets are limited. Deadline to purchase is 11:00PM on September 13, 2021. If maximum capacity is reached prior to cut-off date, no additional reservations will be available. Buy now to guarantee delivery and participation.
Although this virtual class is open to all tea enthusiasts nationwide, the class will be taking place at 1:00PM EST and will be conducted in English. International shipping is not available for this event. Please refer to the FAQs below for additional information.
This virtual class is sponsored by Open Door Tea, Melt Chocolatier, and the Coffee & Tea Newsletter.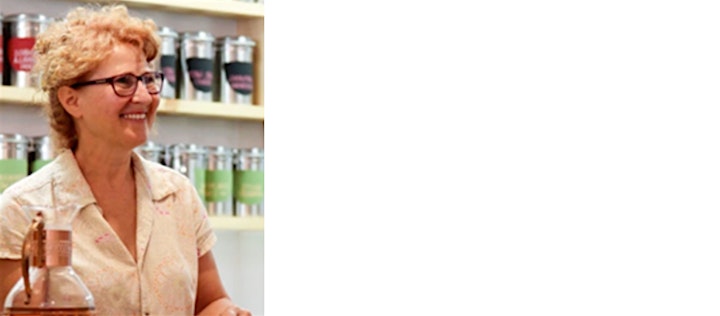 Kasia Lindeberg, the owner of Open Door Tea, is a Polish immigrant with two decades of experience in nutrition and wellness consulting. Born and raised a tea drinker, she mixes her passion for nutrition and tea to create functional herbal blends that target a variety of health functions—all with a unique European charm.
Jeannie Holst is a certified mindfulness educator. Jeannie blends her psychology background with tea to promote wellness and aid overall well-being. She has worked with Kasia for 3 years in leading a variety of workshops, bringing with her a perfect mix of passions for tea and mental health.
About Open Door Tea:
Open Door Tea is a women-led and family-run tea room based out of Stratford, CT. Since opening their doors in 2016 their mission has been to create a space where all feel welcome and can relax away from the stresses of everyday life. Whether stopping in for a healthy lunch, or a fresh pastry and chestnut latte to-go, they cater to all backgrounds and food preferences, and their daily menu is constantly being updated with specials so you won't run out of things to try. Kasia sources her teas from a variety of small farms in the world's best tea regions, and many proprietary blends can only be found here. Filter through over 100 varieties of tea, you're guaranteed to find something you like. www.opendoortea.com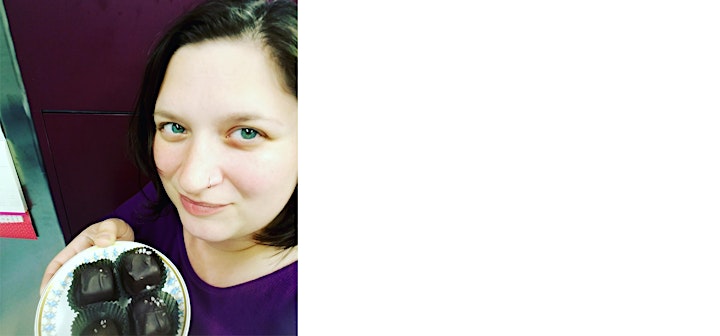 Meredith Lindsay is the owner and chocolatier at the Connecticut-based boutique chocolate company, Melt Chocolatier.
About Melt Chocolatier:
MELT Chocolatier is a New Haven, CT- based chocolate shop, located inside Marjolaine Pastry Shop. They specialize in gourmet hand-made artisanal chocolates, truffles, candies and confections. www.MeltChocolatier.com

FAQs:
What is included in the ticket price? All tickets include access to the online event, the tea which you will be tasting, the truffles that are paired with the teas, direct shipping to a single address, and the virtual seminar/pairing tutorial.
How will the tea and truffles be shipped to me? The tea and chocolates will be shipped to the mailing address provided at the time of purchase via USPS.
Where do you ship to? We can ship nationwide (USA). No international shipping at this time.
Can you ship to a PO Box? Yes. Although it is recommended that you provide your home address as your shipping address.
When will I receive the tea and the chocolates for the event? We will close ticket sales on September 13, 2021 to ensure delivery to you on time. Your tea and truffles will be delivered 2-3 days in advance of the seminar.
I missed the cut-off date. Can I still get a ticket for the virtual class? No, unfortunately to guarantee delivery of the tea in time for the seminar, we must adhere to the strict cutoff date for enrollment.
How will you ensure the tea and chocolates get to me in time? The ticket sales end date allows for ample processing time and ensures adequate shipping time to all participants.
I can't make the online event. Can I still purchase a ticket and get the tea and the chocolates? Yes. If you can no longer attend the online event or simply are not interested in doing so, you can still purchase a ticket to receive the tea shipped directly to the mailing address provided. Please note that all sales are final and there are no discounts, refunds or exchanges should you not join the online event portion.
Will the online event be recorded? Yes, the event will be recorded but it is best enjoyed live via participation link. The link to the recording will be forwarded to ticket purchasers only.
Can I buy more than one ticket? Yes, each ticket provides access to one individual buyer log-in and shipping to one physical address.
How do I join the online event? Prior to the online event taking place, you will receive a number of emails reminding you of the date and time. Within these emails will also be a link to the Online Event Page which has the video conferencing link to join.
Can I ask questions during the online event? Yes! We encourage you to ask questions but please do so using the chat feature. This will ensure we avoid people talking over each other and all questions can be answered.
How will you ensure the online event is a safe environment? We ask that all participants be polite and courteous. Starfish Junction and its sponsors/partners reserve the right to remove any participant from the video conference that is disruptive or behaving inappropriately with no refund.
Do I need to download special software or an app to participate in the video conference? The online event will be conducted via the video conferencing platform, ZOOM. You should be able to click the link provided and access the video conference in any web browser from a desktop computer or laptop. Before joining a Zoom meeting on a computer or mobile device, you can download the Zoom app. Otherwise, you will be prompted to download and install Zoom when you click a join link.
Can I take part in the online event by phone only? No. Attendees can participate with audio only.
What happens if I lose internet connection during the online event? If you lose internet connection and leave the video conference, simply click the link again to re-join.
Can you help me with my technical difficulties accessing the video conference? Yes, please email help@starfishjunction.com. It is important for you to try accessing the video conference before the day of the online event so we can fully assist you.
Do I need anything besides the tea and chocolates to participate? In addition to the tea and chocolates that are being shipped to you for the tasting, you will need:
o a kettle filled with room temperature water, which will be boiled as needed during the class
o tea pot, paper filters, or brewing device
o tasting cups (one for each tea recommended per person)
o a spoon
o milk and/or sugar (optional, depending on your preference)
o Small dish (one per person)
o Tea towel or paper towel
Date and time
Location
Refund policy
Organizer of TEA & CHOCOLATE: A Virtual Tasting Special Event