Description
Join us for a candle-lit evening of tea ceremony + sound meditation in the village.
Recalibrate your system with a high-vibe herb, Camellia Sinensis, served in ceremony by Hereness' Founder, herbalist and meditation teacher, Catrina Armendariz.
Catrina will be partnering with Patrick Millard to lead you through light breathwork and a flow of overtone emitting instruments following the tea meditaiton.
We'll connect to the moon ingress of the day, which will be in the tropical zodiac of Virgo. Flowers, instruments, breathwork and guided meditation will be curated accordingly.
---
Original photo: Maxim Northover
Tea bowl: Romy Northover
Model: Erica Candice
---
DETAILS
7:00pm - 7:30pm Doors open
7:30pm - 8:00pm Doors close. Tea Ceremony
8:00pm - 8:15pm Sound Meditation
8:15pm - 9:00pm After journey: close the circle, then hang and vibe
---
CATRINA ARMENDARIZ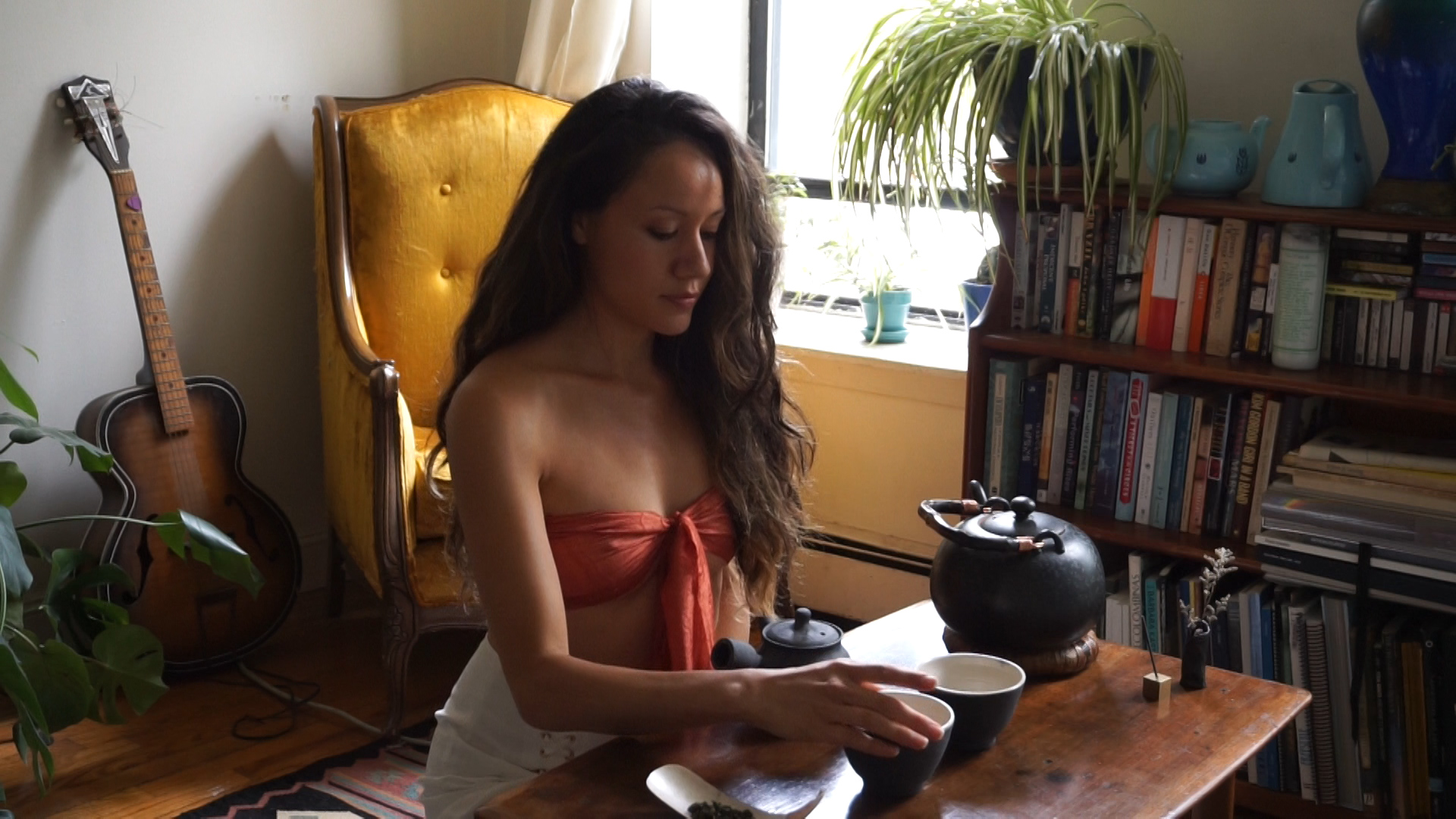 Catrina is a Samoan-Mexican integrative herbalist and meditation teacher, she also doubles as the Founder of Hereness. Her work is informed by a unique blend of Eastern, Western and Shamanic traditions and techniques that have permeated her practice for over 20 years. Sensuality, or our connection to self (and to eachother) through our senses, is a thread that runs through her teachings. Tea Ceremony is a practice she enjoys sharing from the heart.
CAMELLIA SINENSIS
We're serving organic and wildcrafted camellia sinensis leaf brewed in freshly gathered spring water, from upstate New York. We'll choose a living tea based on the weather and the unique constitution of our gathering.
The ancient philosophy behind tea is one of integration: with nature, with the divine; ultimately, the integration we all seek on a very subtle level, which is that of yoga. This tradition is older than that of tonic herbs, which we've shared in previous gatherings, and this time, we will share it in ceremony. What does that mean? Don't let us confine it with words, come join us and have your own practice with the herb.
Get ready to knock your socks off, sit cozily with a steaming bowl and sip generously while we drop into a meditation that engages sight, sound, taste, feels, all of it.