Description
Have you ever wanted to create your own custom tea blend? Interested in a unique experience combining creativity with social connectivity?
You are invited to a perfect pairing of THAO Tea and Mingle & Marker - A Social Art Experience! Our guests will have a variety of loose teas, spices, fruits and flowers to choose from in creating their own custom tea blend (50 grams). We will then gather to create art cards. Guests will be provided with four black and white designed holiday notecards and the use of artist grade watercolor markers, instruction and guidance. Guests may complete 1, 2 or more cards during the event!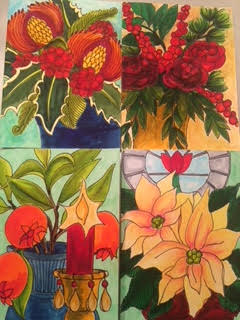 Ticket prices does not include food or beverages.