How Founders can build Tech Partnerships with CVC's/Corporates
About this event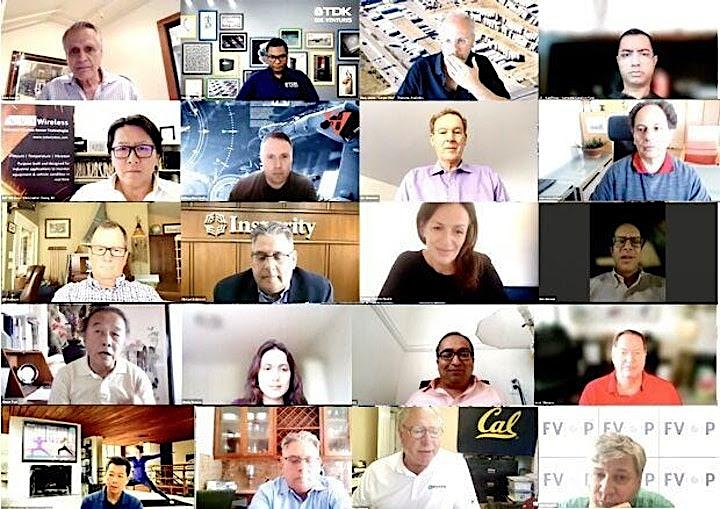 "How to partner with CVC'" is a CVC Thought Leadership Series consisting of a presentation and Q&A conducted by Andrew Maywah, Investment Director of TDK Ventures –which invests in the Early Stage. Andrew is an alumnus of MIT & Wharton and was a VC in China before he relocated to Silicon Valley and became investor with TDK Ventures. "Our guest CVC is Dr Bin Zhou of Goodyear Ventures".
The event will begin with the entrepreneur's perspective provided by Joseph Chamdani, Co-founder of Turing Sense Inc, which has raised over $ 18 m and is collaborating with large corporations, CVC's and Govt Institutions and has raised almost $ 100 m in his career as an entrepreneur.
Most entrepreneurs do not look at CVC's since the popular perception is that they invest in later stages. However, it is a growing trend that CVC's are investing in earlier stages and Andrew through this insightful and interactive presentation, will guide you how to attract corporates/CVC's for partnerships which could lead to investing as well
This is an unique opportunity for all entrepreneurs and investors to learn about world class innovation without leaving the comfort of your home.
Key Take-aways
In our previous events, we have dispelled the notion that CVC's only invest later stage. The fact that trend setting CVC's like TDK Ventures invest in all stages and many are following suit. Some of the CVC's who have attended Pitch Global events have expanded their investor base; examples are Banco Santander VC (which has changed name into Maura Capital) and Illumina Ventures (which has kept the name).
Participants will benefit from and be able to apply to their business to increase growth, competency and productivity.
There will be Live feedback through Q&A sessions.
Schedule
9.00 am –9.15 am. Opening remarks by Kaustav "KC" Chaudhuri, Founder&EIR Pitch Global (pitchglobal.com) plus Sponsor Presentation by Megan Rice of Trinet, Market leading PEO company. Also presenting will be Sharon Sim, Founder of SKC PR and PR Tech Serial entrepreneur who has helped Pitch Global host events with Senior Directors of Techcrunch, USA Today etc. SKC PR has works with VC Funds and High growth founders and also advises the Govt of Taiwan.
9.15 –9.30 am: Entrepreneur's perspective provided by Joseph Chamdani, Co-founder of Turing Sense Inc, which has raised over $ 18 m and is collaborating with large corporations, CVC's and Govt Institutions and has raised almost $ 100 m in his career as an entrepreneur. Pitch Global is a satellite organization of US Govt agency for boosting the startup eco system in Northern California and Telemetrak has been a part of their US Govt Funded Acceleration Program through which they have not only raised equity capital but also non-dilutive capital as well) .
9.30 –9.50 am : Presentation by Andrew Maywah of TDK Ventures.
9.50 –10.00 am: Q&A curated by KC.
10 am ---10.20 am. Gerry Baranano interviews our guest CVC, Dr Bin Zhou from Goodyear Ventures.
10.20—10.30 am: Q&A curated by KC.
Panelists:
Andrew Maywah, Investing Director TDK Ventures.
Dr Bin Zhou, CVC Investor for Goodyear Ventures.
Moderator, Gerry Baranano, EIR CVC of Pitch Global & former Founder and Director, Tech Futures Group, US Govt Program for aiding entrepreneurial ecosystem in Silicon Valley.
Kaustav "KC" CHAUDHURI
https://www.linkedin.com/in/kcwisdom/
Kaustav Chaudhuri (KC) is an author, speaker, advisor, and thought leader. He is the founder of Pitch Globally, with chapters in San Francisco, Los Angeles, Las Vegas, and London. KC has a vast and profound knowledge of the ecosystem of startups. He has built a colossal network of key people that spans the entire value chain of startups in the heart of Silicon Valley.
KC was part of a team of Silicon Valley experts who wrote "The First Mile" (John Wiley), a book on entrepreneurship commissioned by TIE, largest organization of entrepreneurs in the world. He is also the author of "Innovate from within" which is in the editing stage. Prior to the world of startups, he worked for large multinational companies like HCL Technologies, TCG Software ( outsourcing arm of PE& VC Fund affiliated to George Soros) etc. KC is also a long term Executive Committee Member of the Leukemia& Lymphoma Society.
Currently he focusing on expanding Pitch Global's training program and strengthening Pitch Global's online presence to intensify bootcamp style training program, to streamline the seed/early stage investment process in a more organised manner.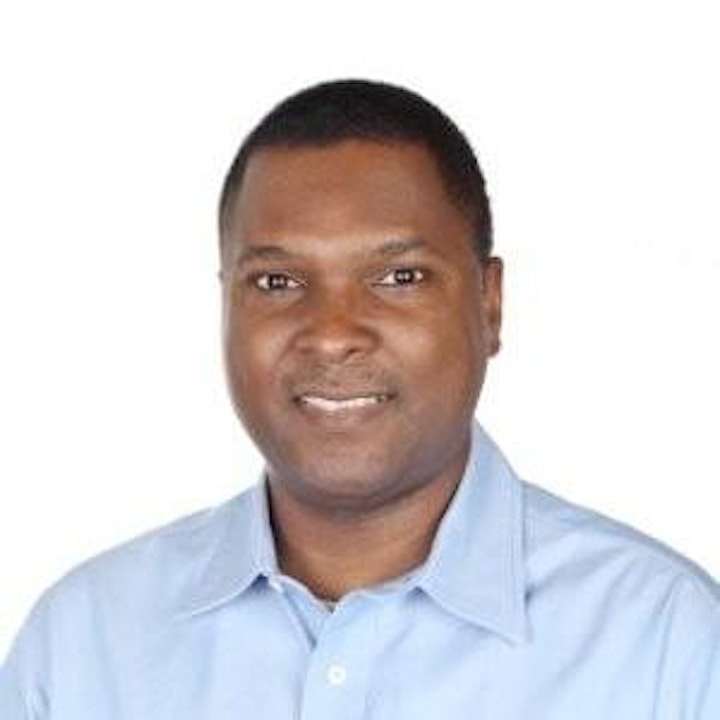 Andrew Maywah is a co-founder at TDK Ventures based in Silicon Valley and focused on global technology investments. Previously, he was at Silver Tiger Capital, a boutique private equity firm based in mainland China, where he oversaw the firm's cross-border investments. Andrew has several years' investment experience across a variety of industries including: TMT, Healthcare, and Education in China and other markets around the globe. Prior to joining Silver Tiger Capital, Andrew was an investment manager at GO Scale Capital, which is a USD$500 million cross-border late stage private equity fund that invests in global companies with proven technology and high growth potential that can scale in China.
Additionally, Andrew has extensive experience in the China business arena as a start-up founder, senior manager, and adviser.
Andrew holds bachelors and masters degrees in Computer Science and Computer Engineering from MIT, and an MBA from The Wharton School.
Specialties: Venture Capital, M&A, LBO, Investment Management, Deal Origination, Due Diligence, Valuation, Negotiation, Deal Execution, Portfolio Management, Corporate Strategy, Entrepreneurship.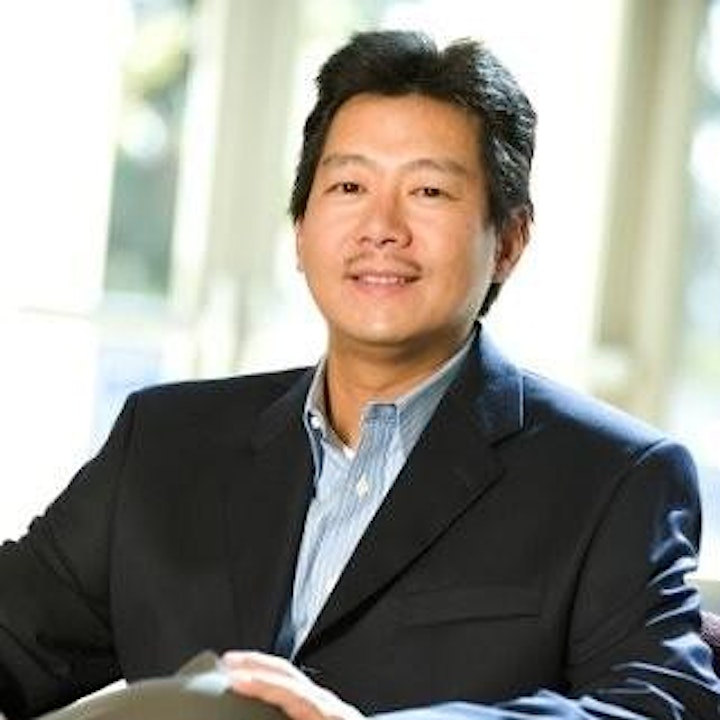 https://www.linkedin.com/in/joe-chamdani-01786311/
Joseph I. Chamdani, Ph.D, is CEO and Co-Founder at TuringSense Inc., a Silicon Valley-based pioneer in wearable sports technology. He is a serial entrepreneur and has more than 28 years of engineering and management experience. A technologist and system innovator, he is the holder of 50 US patents, with 37 additional patents pending.
Dr. Chamdani was Co-Founder, Chief System Architect, and VP System Integration of Sanera Systems, a Storage Area Networking (SAN) startup, which was acquired by McData in 2003. He was also Co-Founder and CTO of Kickfire, a startup that innovated database analytics appliance with SQL chip and in-memory database acceleration. Kickfire was acquired by Teradata in 2010, where he subsequently served as CTO of Emerging Platform Technologies. Back in 1990's, he worked for Sun Microsystems where he was Chief Architect for UltraSPARC III+ and IV microprocessors for their high-end SMP servers, with a focus on improving database performance. Dr. Chamdani led the technical team on several innovations including multi-core/multi-threaded microprocessor performance enhancements and high availability which are presently deployed in high-end server systems in cloud/datacenters.
As a former collegiate tennis player who had previously sustained injuries, he is passionate about developing wearable technology that can improve technique and help in injury prevention. He has a daughter and son that play collegiate tennis for Brown University and Duke University respectively.
Dr. Chamdani earned his BSEE and BSCS from Washington University, St. Louis and received his MSEE and Ph.D in Electrical and Computer Engineering from Georgia Tech.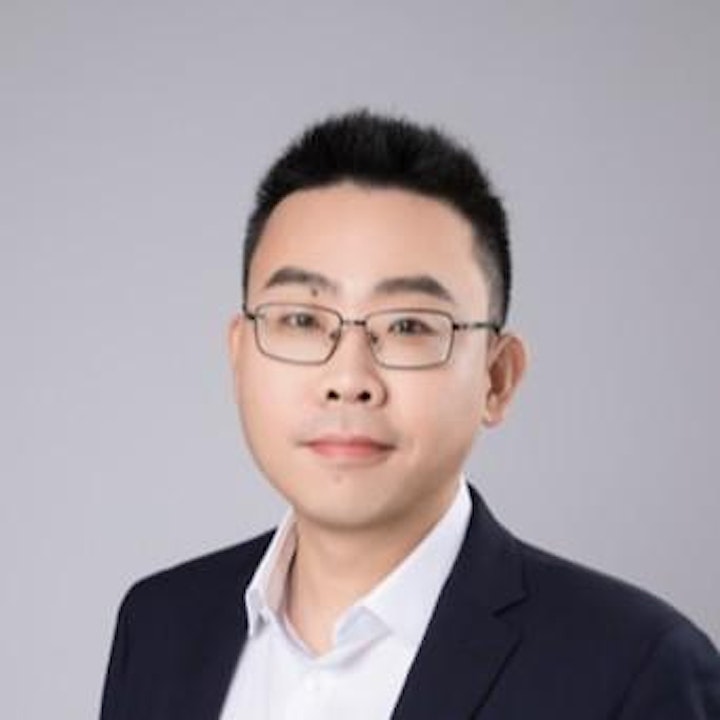 BIN Zhou , Investor at Goodyear
https://www.linkedin.com/in/binz/
Love doing things that can make a difference to the world, and helping enthusiastic entrepreneurs to achieve their dreams.
Exits: Innoviz (NASDAQ: INVZ, $1.5 billion), Cambricon Technologies (IPO, SHA: 688256, $10 billion), TuSimple (NASDAQ: TSP, $12 bilion)
Portfolios:
TuSimple (Autonomous Vehicle), Series E
Starship Technologies (Autonomous Vehicle), Series A/B
Gatik (Self driving truck), Series B
Ampup (EV Charging Software), Series A
Envoy Technologies (EV charging), Series A
Hailo Technologies (Semiconductor Chip), Series A
Tactile Mobility (Vehicle Connectivity), Series C
ScaleFlux (Computational Storage), Series B
Plus One Robotics (Robotics), Series A
Figure Technologies (FinTech, $3 billion), Series B/C/D
Klarna (FinTech, $45 billion)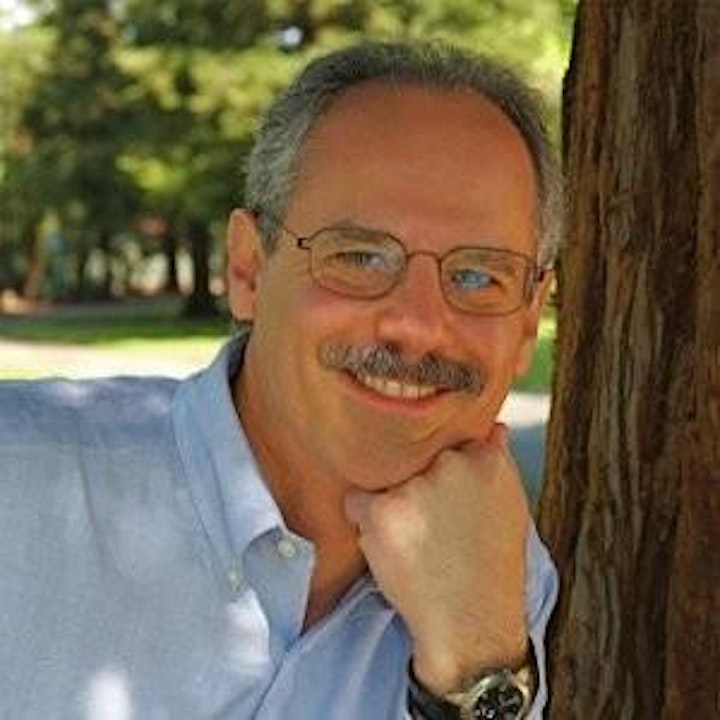 Entrepreneur In Residence
Gerry Baranano, Entrepreneur in Residence--Pitch Global. Brings over 25 years' experience in new product introductions and traditional sales and marketing with deep expertise in launching new innovative products and services into established industries, both domestically and internationally. Gerry played a key role in selling an early stage technology company for $3.2 billion.
In 2012, Gerry co-founded Tech Futures Group (TFG), a non-profit that provides free business advice to tech companies. He served as one of TFG's original entrepreneur-in-residence and became director in 2014.
Gerry served as a mentor to an NSF I-Corps team from UC Berkeley and also to an entrepreneurial team from LLNL in the DOE Energy I-Corps program.
In 1993, Gerry founded The RevLaunch Company, a strategic business development company whose clients range from very large enterprises to startups.
Prior to starting RevLaunch, Gerry was VP of Sales at Nortel Networks' photonic switch division. In addition to his sales responsibilities, Gerry represented Nortel as VP of Marketing and board member of the Optical Internetworking Forum. Gerry was a founding board member of the Public Interest Registry.
Gerry joined Nortel through the acquisition of Xros, an early stage technology company. As Sales VP for Xros, he played a key role in selling Xros to Nortel for $3,200,000,000.
Earlier in his career, Gerry benefited from a very broad exposure of management disciplines, including sales, finance, operations, and general management for companies that included AT&T, US WEST, Univision Television, and numerous start-up companies.
Gerry Barañano holds a B.A. from Yale University and an MBA from the Stanford Graduate School of Business.
Specialties:
• Category-busting product positioning with rapid market feedback through early and frequent interactions with prospective customers
• Go to market strategy and tactics for large enterprise sales
• Expansion into new markets and penetration into targeted markets or companies
PARTNERED BY


SPONSORS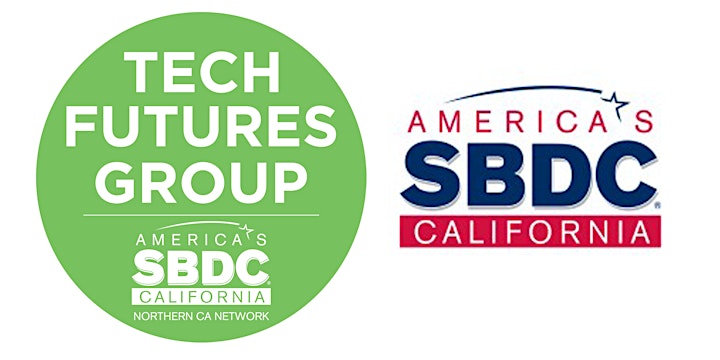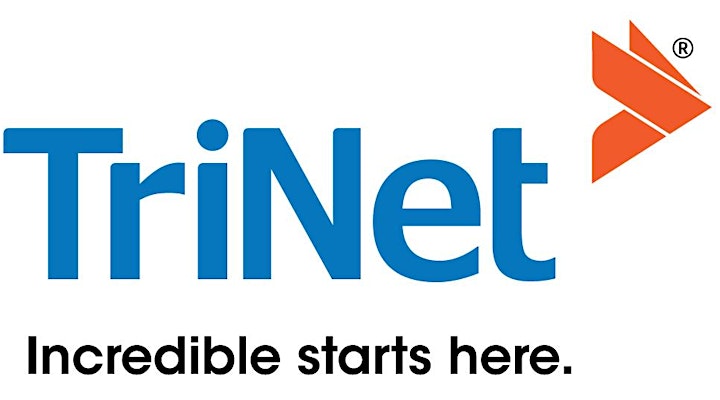 Organizer of TDK+Goodyear Ventures-How Founders can build Tech Partnerships with CVCs
www.pitchglobal.com
About Us: Pitch Global & predecessor cos have run investor events and summits in silicon valley, LA, London and ONLINE for almost a decade where tens of thousands of global entrepreneurs have connected with investors. We are unique since we not only run our own events, we also run/promote events for some of the biggest names in Silicon Valley. The following video, with footage from 2 events we ran, features some of the biggest names in Silicon Valley. Do watch Steve Jurvetson's words of wisdom about his experiences of investing in entrepreneurs like Elon Musk. https://youtu.be/Kmd2cJvirEQ
Examples of funding through Pitch Global events and how it has gone up in the online/covid era: The shut down mid March took us all by surprise but Pitch Global managed to convert our part online event co hosted by UC Berkeley Global into fully online on 20th March. At this event, one of our regular Founders, Erik Ekland of Telemetrak got some funding and he has consistently raised more funds across Q2 of 2020. It was great to get a shout from another of our regulars:
"Thanks for introducing me to a leading Bank in Silicon Valley. That led to us getting a line of credit" --- Russ Jones of Cargo Chief (you can see him Pitching at the above video)
We paired the Founders of Virtanza and Champions Round with the CEO of Expert Dojo LA which funded both of them in the COVID era. They also funded Meet Caregivers whose founder we met at the largest conference in silicon valley and invited her to Pitch with us after which she raised considerable amount from Pipeline Angels whose representative she met at our event. Later she got funding from Nex3/Sway Ventures which has invested in more than 10 startups they have met in our events including Ootify, the Sponsor of this video from one of our LA events where we have the local Heads of TIE, Plug&Play, Keiretsu Forum and others present. https://youtu.be/wBpvGUCunn4
Innovation& Entrepreneurial Education: Pitch Global has become a satellite of SBA affiliated agency as we are sponsored by US govt to Mentor startups with job creating potential. As a result of the Mentoring, which is FREE for selected startups as US Govt is paying us, cos like Ursaleo, Realkey, Plethy, Tutorfly etc have all gone on to raise solid capital. This video begins with Founder of Garden Tech co from London endorsing the value they got by becoming a sponsor and ends with leader of a group of CEO's from Poland endorsing our Innovation&entrepreneurial education classes. https://youtu.be/OqYIMdC2mi0
Why has funding success at PG online events gone up: 
---The  sophistication of the technical infrastructure/prowess provided by our world class partners like UC Berkeley Global and Angel to Exit.
----World class event hosts and their unique experience in matching entrepreneurs to those investors who is most likely to invest –in the examples of funding above, we had matched entrepreneurs with the exact investor who funded them. Cos hire us  to match them to the right investors and pitch privately to them outside of events so email us if you are interested.
Meet our world class event Hosts: 
 KC Wisdom: Founder Pitch Global. Co-author The First Mile (John Wiley)—project of TIE Global & author, Grow your Innovation Mindset. US Govt Sponsored Mentor/EIR +Mentor Alchemist Accelerator.  https://www.linkedin.com/in/kcwisdom/
 Axel Tillmann: Former US CEO of fund of funds. US Govt Sponsored Mentor/EIR. Led the Corporate Innovation spinoff for Ricoh on behalf of Pitch Global. https://www.linkedin.com/in/axeltillmann/
 Dr Fred Cohen: President of Keiretsu Forum (Pebble beach Chapter) till recently, Founder of Angel to Exit and active investor. Global leader in running online investor events and leading due diligence for decades. https://www.linkedin.com/in/dr-fred-cohen/
 Any questions: startups@pitchglobal.com