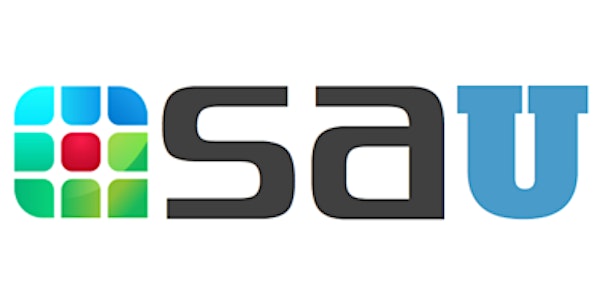 TDD in 3 : Test Driven Development Workshop
When and where
Location
Kaplan University - Des Moines 4655 121st Street Urbandale, IA 50323
Description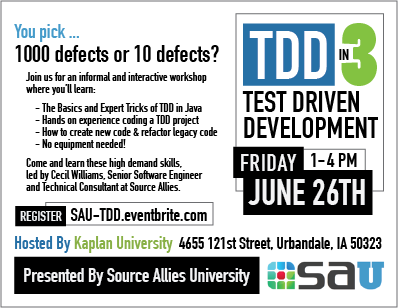 An interactive forum and networking event designed to:
• Cover basics and explore new tricks of Test Driven Development (TDD) in Java
• Create new code & refactor existing legacy code via TDD
• Code through a sample project for hands-on experience
Come and learn these high demand skills, led by Cecil Williams, Senior Software Engineer and Technical Consultant at Source Allies.
FAQs
What do I need to bring to the event?
Source Allies, Inc. will provide all necessary computer equipment for the workshop.
Where should I park for the event?
Please park in the campus lot on the east side of the Kaplan University building closest to Interstate 80.
Enter at the Kaplan University main entrance that faces east towards I-80.