TCVN's 2019 Investor Speed Dating

Thursday, March 21, 2019 from 5:00 PM to 9:00 PM (PDT)
Event Details
Presenter Registration Sold Out!
General Admission Registration Still Open
Join Us For a Great Evening of Networking, Great Food and Hosted Bar
Keynote Speaker:
Shawn Dougherty, Co-Founder and COO of mophie, Sold for $100+M
SEE PARKING INFORMATION BELOW 
Speed Dating Format (120 Presenters and 40 Investors)
Presenter Pitch = 1 Minute 

Investor/Presenter Q&A = 2 Minutes

Investor Feedback = 1 Minute

Transition Time To Next Investor = 30 Seconds

Hand in your business card to the investor

Move to next investor i.e. Table #1 moves to #2, #2 moves to #3, #40 moves to #1 and so on...

Each presenter pitches to 7 investors face to face for about 4.5 minutes each pitch
New In-Kind Prizes

1st Place

2nd Place

3rd Place

$10,000

$699 Silver Membership w/OCSC

The Fundable Startup (Book by Fred Haney)

Screening with Tech Coast Angles

$6,000

$299 Bronze Membership w/OCSC

The Fundable Startup (Book by Fred Haney)

$2,000

$35 General Membership w/OCSC

The Fundable Startup (Book by Fred Haney)

All Presenting Companies Receive a Free Basic Listing with OCSC–Orange County Startup Council

All prizes are in-kind (1st $2500, 2nd $1500, 3rd $500 each) from the following firms

Legal - The Pivotal Law Firm - Bart Greenberg 

Tax/CPA/Accounting - Hall & Company - Brad Hall

Business Consulting and Strategy - BusinessVision Advisory - JJ Richa

Customer Experience - Fast Start Studio - Michael Sawitz
 Important Notes: All registrations will close midnight March 19, 2019.  Presenters will NOT be able to register or show up at the door and participate in the speed dating portion of the program after March 19.  General admission ONLY will be made available for $135 on March 20 and March 21 through 6:30 PM.
Your palms are sweaty. Your legs are shaking. You can't get the words out of your mouth fast enough. Finally, everything starts to flow. You're in the zone. Then suddenly, without notice, the buzzer rings and you have to move on.
This is not the typical speed-dating scenario. This is how you will feel as an entrepreneur who will soon make investor pitches at the 2019 Speed Dating with Investors event March 21, 2019.
Why the anxiety? The presentations will be made one-on-one to many potential investors including members of Tech Coast Angels and you've only got few short minutes to pitch, Q&A and listen to seasoned advice and recommendation. That's not a lot of time.
Fortunately, TCVN and the Speed Dating with Investors event is designed to introduce entrepreneurs and startup companies to the world of angel investing. This is not a sales event. Our focus is education, networking and the potential opportunity to connect entrepreneurs with investors. In addition to the TCVN team, investors will be present to speak to participants about their needs. Spots are limited.  Acceptance will be on a first come first serve basis, so entrepreneurs, sign up early!
In partnership with TCA, join TCVN Speed Dating with Investors event March 21, 2019. More details at tcvn.org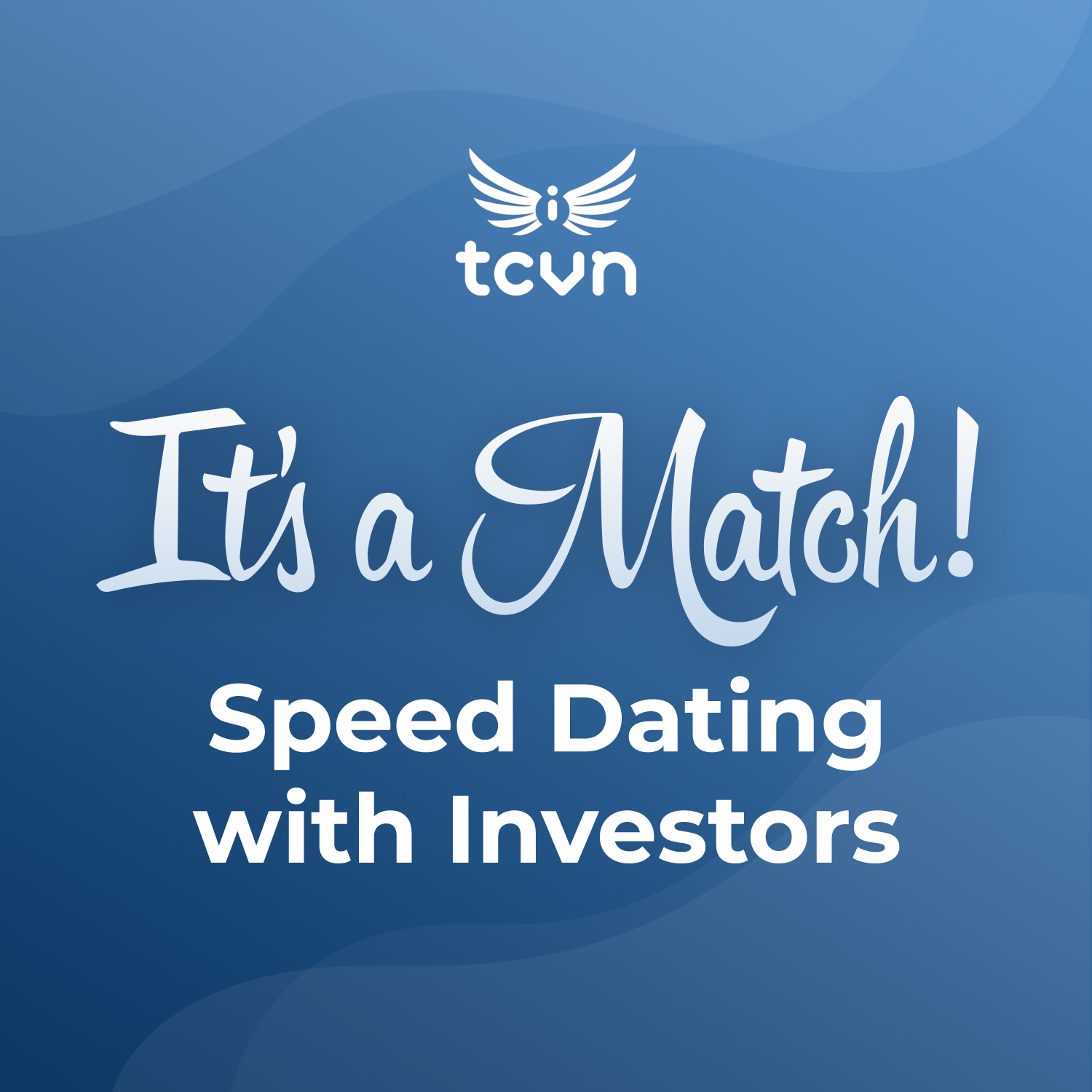 NEW FREE PARKING INFORMATION:
UCI has a new way of providing free parking to visitors.  It is called Park by Plate.
You must register your vehicle make, model, color and license plate number
Enter the following parking code: TCVN@UCI – See attached
Follow the instructions to enter vehicle make, model, color, license plate number, name and email address
You will receive a confirmation email along with a confirmation number
No need to print or put anything on the dashboard
No need to talk to any parking attendant
No need for a reservation number anymore
The name of the parking structure is: Social Science Parking Structure. 

The free parking is only valid in this parking structure.

The parking structure is NOT at the venue address.  Your GPS will take you to the other side.  The parking structure is on the corner of Campus Dr. and Stanford (across the street from Jack in the Box) –

You can tell your GPS to take you to that intersection instead.

You are ONLY allowed to park in the General Unmarked Stalls on 4th floor and above and in AR Reserved Stalls anywhere you find one on any floor. You are NOT allowed to park in any other stalls.
The following is the agenda (minor changes may still be applied)
5:00 registration, check-in, networking and event starts
5:45 everyone goes into the auditorium
5:55 – 6:10 opening statement, introductions and thanking our sponsors
6:10 to 6:20 Shawn Dougherty's keynote speech
6:20 to 6:25 instructions to the presenters and investors on how things will go
6: 6:25 to 6:30 Instructions to investors after presenters leave the auditorium
6:30 to 8:15 Speed Dating portion of the event
8:15 on networking and announcing the winners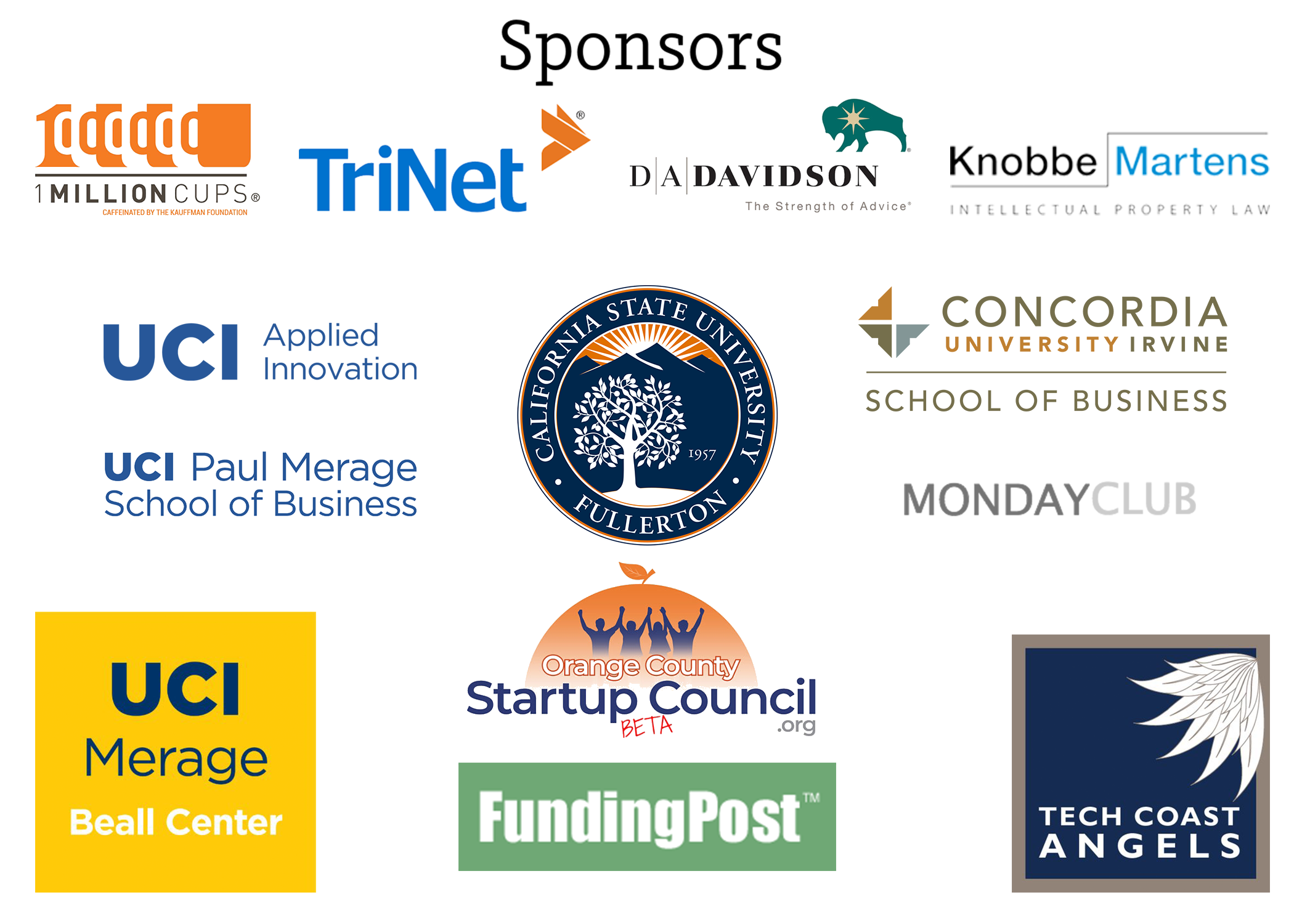 Hall & Company CPAs | Pivotal Law Firm | Saritasa Technology Solutions | Urban Workshop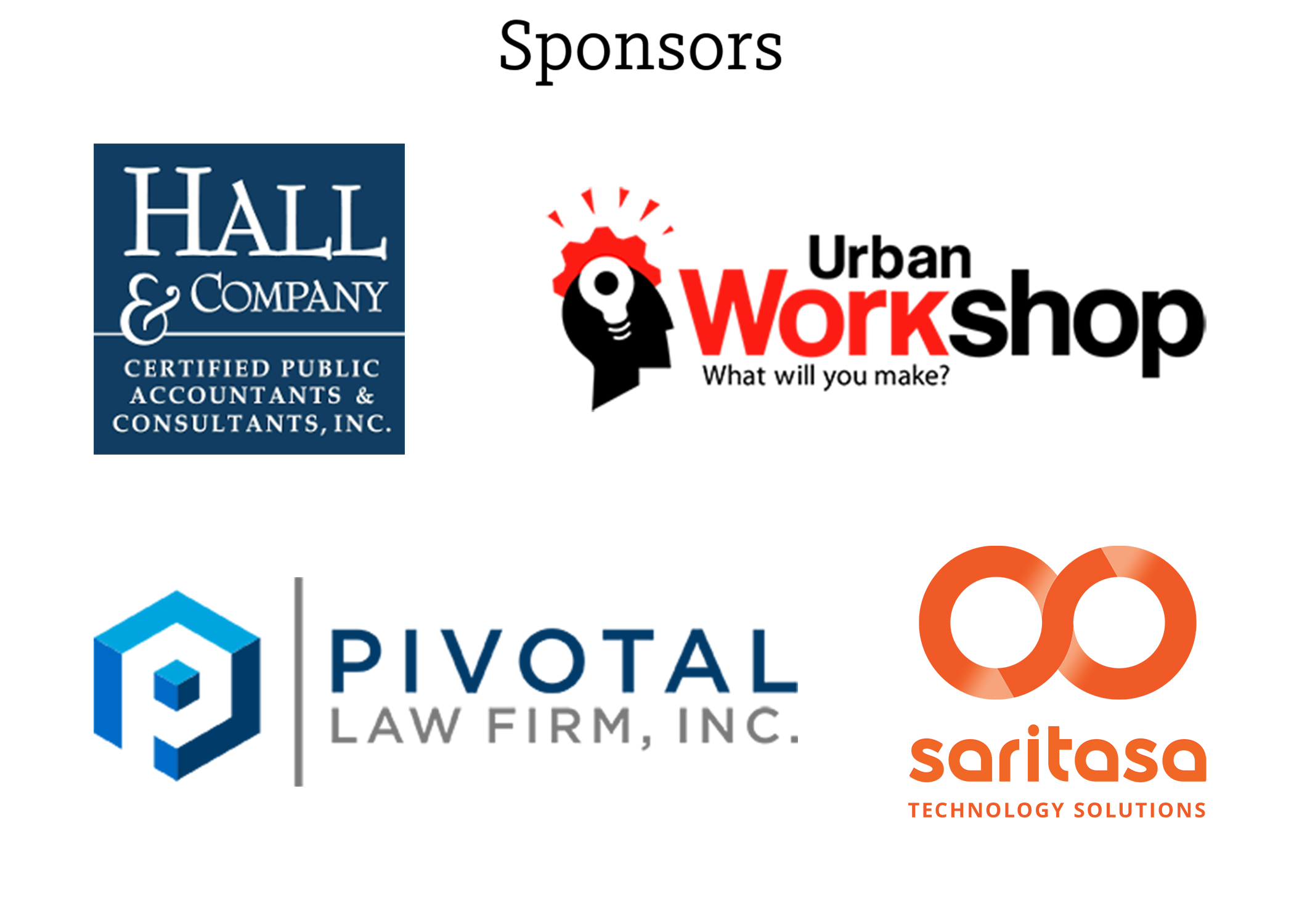 When & Where

UCI Beall Center for Innovation and Entrepreneurship
4293 Pereira Drive
1st Floor
Irvine, CA 92697


Thursday, March 21, 2019 from 5:00 PM to 9:00 PM (PDT)
Add to my calendar
Organizer
TCVN is one of Southern California's premier technology business networks. Through a wide variety of forums, pitch sessions, workshops, and other networking events, we bring together entrepreneurs and resources from every facet of the technology and startup landscape.