Description
The world of being an entrepreneur is challenging enough; doing it alone is even tougher.
Join your fellow entrepreneurs and colleagues at TCVN's Mentoring Night on, Thursday, October 27th from 6-9PM, and learn from successful SoCal entrepreneurs, investors and experts while growing your entrepreneurial support network!
Mentors:
Bruce Itchkawitz- Patent Attorney at Knobbe Martens

Tal Golan- Sr. Director, Innovation & Transformation Services at Salesforce

Brian Dao- Managing Partner, Alpha Sprouts

Larry Kutcher- Entrepreneur, Operational Leader, Business Builder

Jeff Greenberg- Interim Tech Exec, Entrepreneur, Mentor, Professor, Author
Michael Sawitz- CEO Fast Start Studio

Dan Jenkins- Technology Entrepreneur and Statrup Advisor

Choy Chew- Sales Manager, TriNet

Adam Kuchyt- Regional Consultant, TriNet

Bart Greenberg- President, Pivotal Law Firm, Inc.

Brent Marcus- Senior Strategy Consultant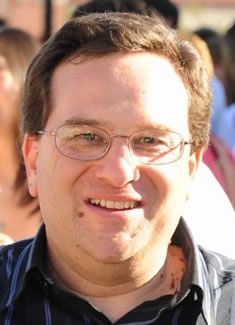 Brad Hall- Managing Director, Hall & Company CPAs & Consultants Inc

Event Details:
Where: UCI Applied Innovation (The Cove 5141 California Ave, Irvine CA)
When: Thursday October 27th, 2016, 6-9 pm
*Refreshments provided*
The event will feature our 30-Second Pitch Contest, with a prize to the winner. The Mentors then will each host a Small Group Session, on a variety of topics including Marketing, Strategy, Branding, Execution, Building Your Team, Raising Capital, Growing Successfully, Startup Law, IP Counsel etc.
Prices:
TCVN Members: Complimentary! Email techcoastventurenetwork@gmail.com for your free ticket!
Non-Member Pre-Sale: $25
Non-Member at the Door: $35
Students w/Valid Student ID: $10