TCVN Legal Program #1: Legal Entity Formation

Thursday, January 10, 2019 from 6:00 PM to 9:00 PM (PST)
Event Details
Attend Tech Coast Venture Network's event on Legal Entity Formation!
Make sure to follow us on social media: Facebook | Instagram | Twitter | www.tcvn.org  
TCVN now features four educational tracks in four specific areas. The four tracks are: Legal, Execution, Finance, and Marketing and will consist of a series of five, consecutive monthly programs designed to give the entrepreneur a comprehensive overview of each area. 
Event Description
Choosing a structure for your company is typically a confusing and difficult process. Corporation or LLC? Delaware, California or Nevada? C-corp. or S-corp.? Confused? Many factors come into play when choosing an organizational structure. While most choices are not irrevocable, it is an entrepreneur's best interest to make a well-informed decision early.
Highlights
•What type of entity should you use, and why?
•Where to form that entity?
•What are the tax ramifications of your decision?
•What else do I need to consider?
Speakers

Bart Greenberg | Pivotal Law Firm Inc.
Bart Greenberg practices general corporate law with an emphasis on mergers and acquisitions, debt and equity financings and the cost-effective representation of entrepreneurs, start-ups and emerging technology companies.  Bart's experience extends to all types of general corporate matters, essentially serving as outside general counsel to most of his clients. Such matters include, among others, mergers and acquisitions, with an emphasis on consolidations and roll-up strategies; private securities offerings, with an emphasis on those for emerging technology companies, including so-called "friends and family," angel and venture capital financings; debt financings, including senior credit facilities, as well as mezzanine, subordinated and vendor-facilitated debt facilities; the formation of business entities, such as corporations, limited liability companies and joint ventures; shareholder and buy-sell agreements; employment and consulting agreements; and employee compensation matters, with an emphasis on providing equity incentives to employees through the use of restricted stock, stock options and phantom stock plans.
Brad Hall | Managing Director, Hall & Company
Brad Hall, CPA has over 37 years of experience in providing cutting-edge tax and accounting services to businesses and individuals both nationally and internationally from start-ups to multinational corporations. He is a graduate of the University of Southern California where he earned a Bachelor of Science degree in Accounting in 1978 and Master Master's Degree in Taxation from Golden Gate University in 1986. Clients include businesses in the fields of real estate, construction, contracting, manufacturing, software development, and service industries (medical, and law and other professional services). Brad is a seasoned expert in the Merger and Acquisition field along with consulting with clients with both their personal and business tax planning. Brad is a strong believer in educating his clients and the public on current tax and accounting matters.  He frequently writes articles and has been published in periodicals for BusinessWeek, Consumer Reports, Good Housekeeping, CNN, Journal of Accountancy, Money Magazine, Los Angeles Times, Orange County Register, California Real Estate Journal, OC Lawyer, Entrepreneur Magazine, Medical Office Today and This Old House.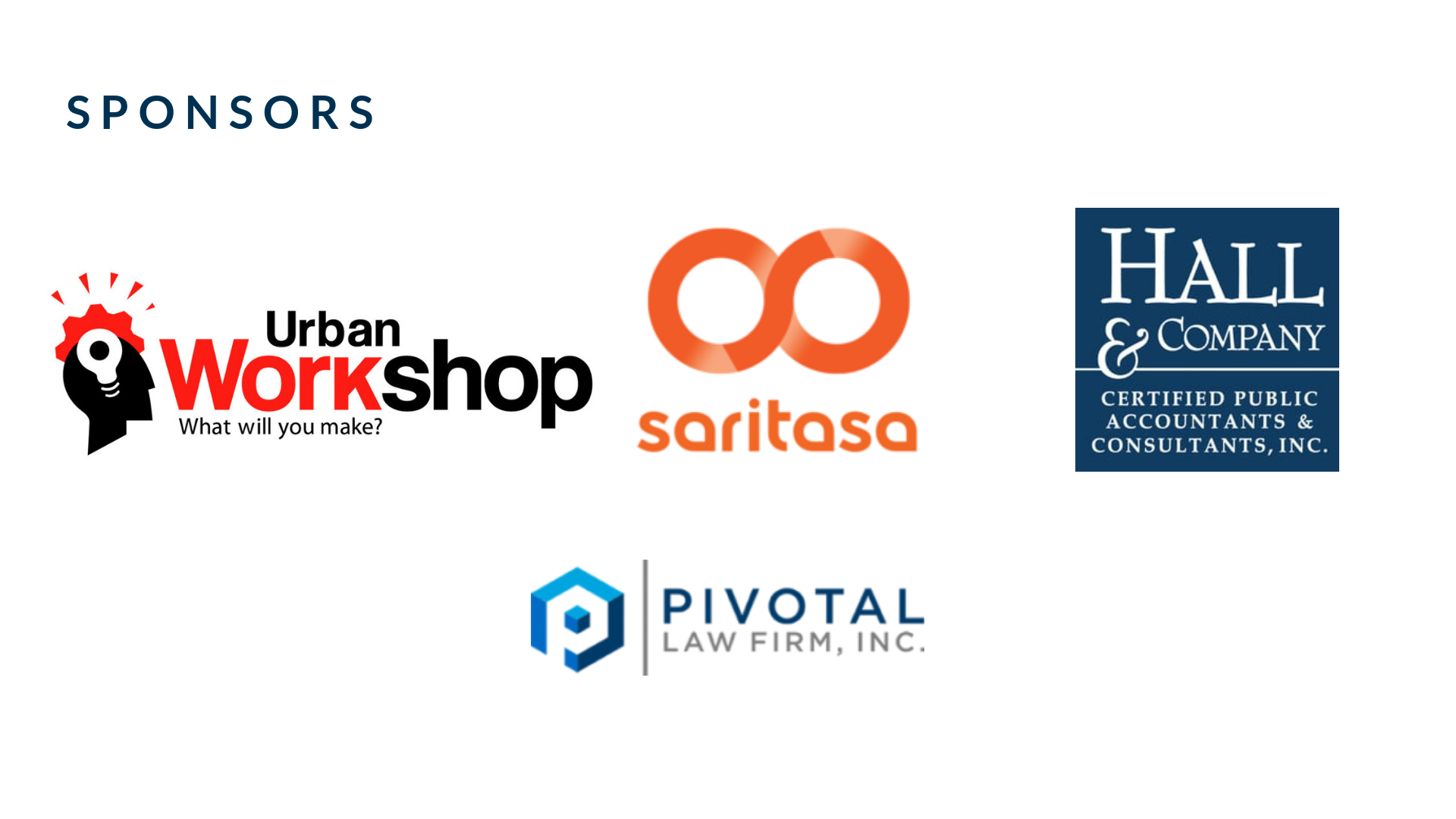 Hall & Company CPAs | Pivotal Law Firm | Saritasa Technology Solutions | Urban Workshop
When & Where

Urban Workshop
365 Clinton Street
Suite A
Irvine, California 92626


Thursday, January 10, 2019 from 6:00 PM to 9:00 PM (PST)
Add to my calendar
Organiser
TCVN is one of Southern California's premier technology business networks. Through a wide variety of forums, pitch sessions, workshops, and other networking events, we bring together entrepreneurs and resources from every facet of the technology and startup landscape.