TCS Players' MERCHANDISE ~ Willy Wonka & the Chocolate Factory
Description
TCS Players' merchandise is on sale NOW! To proceed with purchasing merchandise from the play, please select the green button "Tickets." You will then see the list of merchandise to buy. Please email absolutelydivineevents@gmail.com if you have any questions. Thank you!
To view the CAST PICTURES, click here.
To view the CAST POSTER, click here.
This year's T-SHIRT: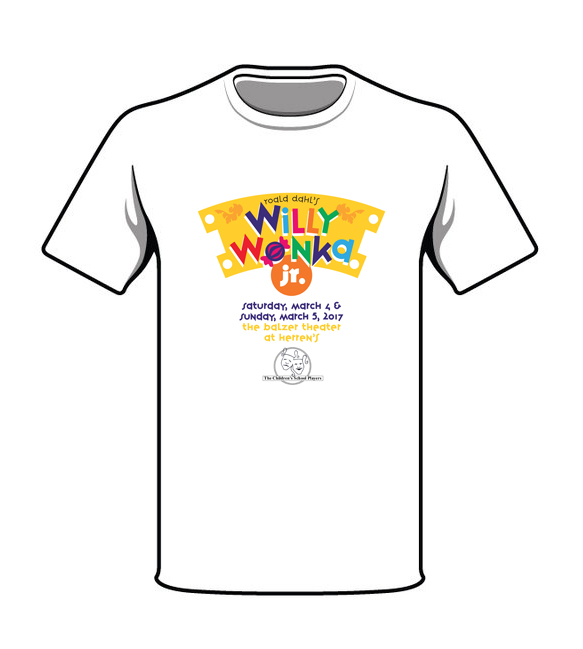 *New* TCS Players' MUGS, filled with yummy chocolate or peppermints, tied in clear wrap are now on sale! A great gift & a sweet treat!
Join us on Saturday, March 4 and Sunday, March 5, at 3:00pm ~ The TCS Players presents Willy Wonka and the Chocolate Factory at the Balzer Theater at Herren's (also known as the Theatrical Outfit), in the Fairlie-Poplar historic district in Downtown Atlanta, located at 84 Luckie St NW, Atlanta, GA 30303.
---
And remember: Online tickets are $10 for children (up to 8th grade and TCS alumni), and $15 for adults (high school students and up). Tickets are available at https://tcsplayerstickets2017.eventbrite.com. Please note: Online ticket sales END at midnight on Saturday, March 4. Tickets on the performance days are $15 (child) and $20 (adult) ~ CASH ONLY ~ and must be purchased at the theater.
Be sure to *SHARE* the Facebook event page (https://www.facebook.com/events/347480142317668) with your friends and family! We want to pack the house! And when posting, please use the hashtags: #TCSPlayers #TCSAtlanta! This show is sure to be sweet!