Actions and Detail Panel
TCKC Winter 2017 Session Registration
Fri, Jan 6, 2017, 12:00 AM – Fri, Jan 13, 2017, 11:59 PM CST
Sales Have Ended
Registrations are closed
You have missed the ONLINE registration period for Town and Country Kennel Club's Winter Session registration. Please check our website at www.TCKC.org for more information on when to sign up for the next session of classes OR email registration@tckc.org to see if we still have any open classes for the Winter session. Thank you for your interest in training at Town and Country Kennel Club. TCKC Registration Coordinators registration@tckc.org
Sales Have Ended
Registrations are closed
You have missed the ONLINE registration period for Town and Country Kennel Club's Winter Session registration. Please check our website at www.TCKC.org for more information on when to sign up for the next session of classes OR email registration@tckc.org to see if we still have any open classes for the Winter session. Thank you for your interest in training at Town and Country Kennel Club. TCKC Registration Coordinators registration@tckc.org
Description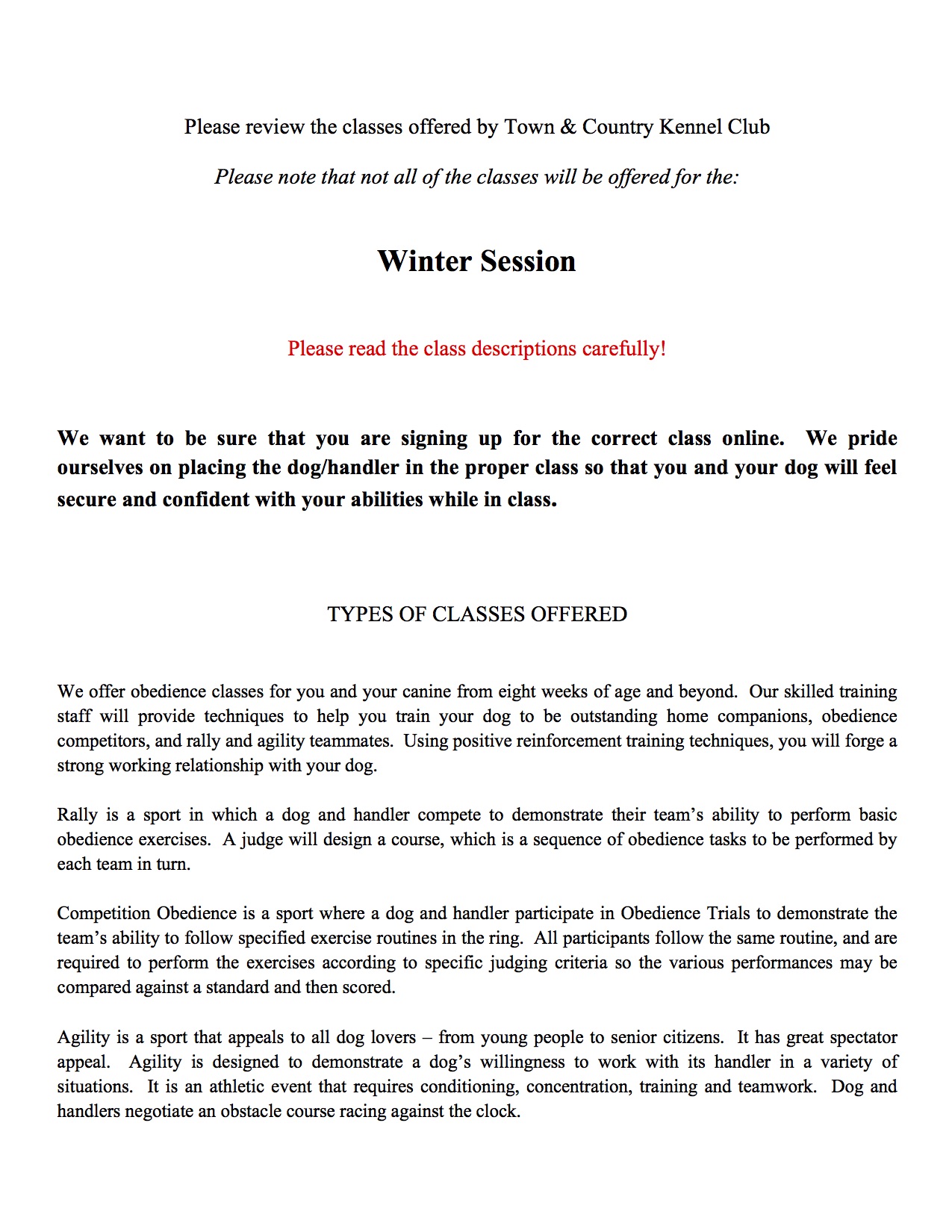 ---
---
---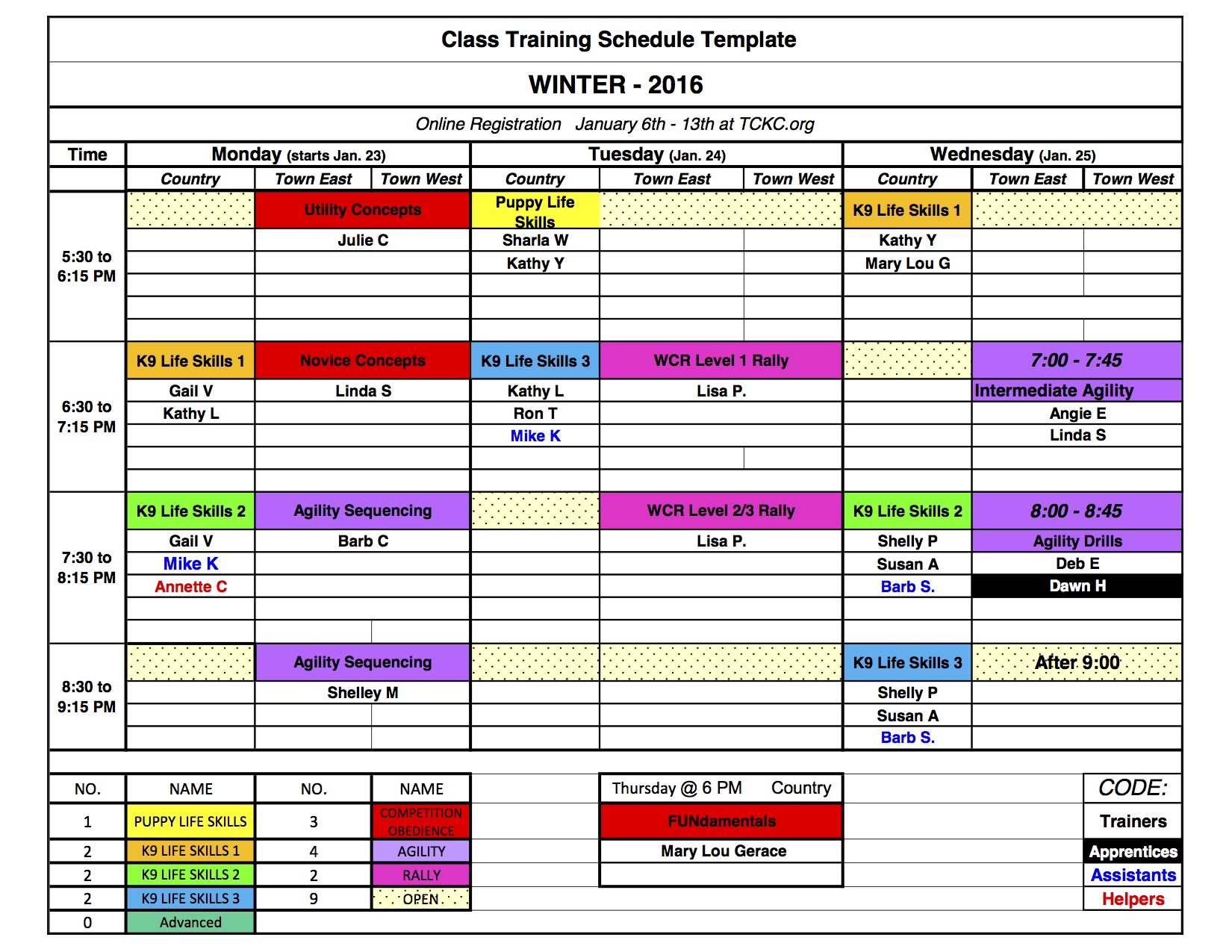 ---
---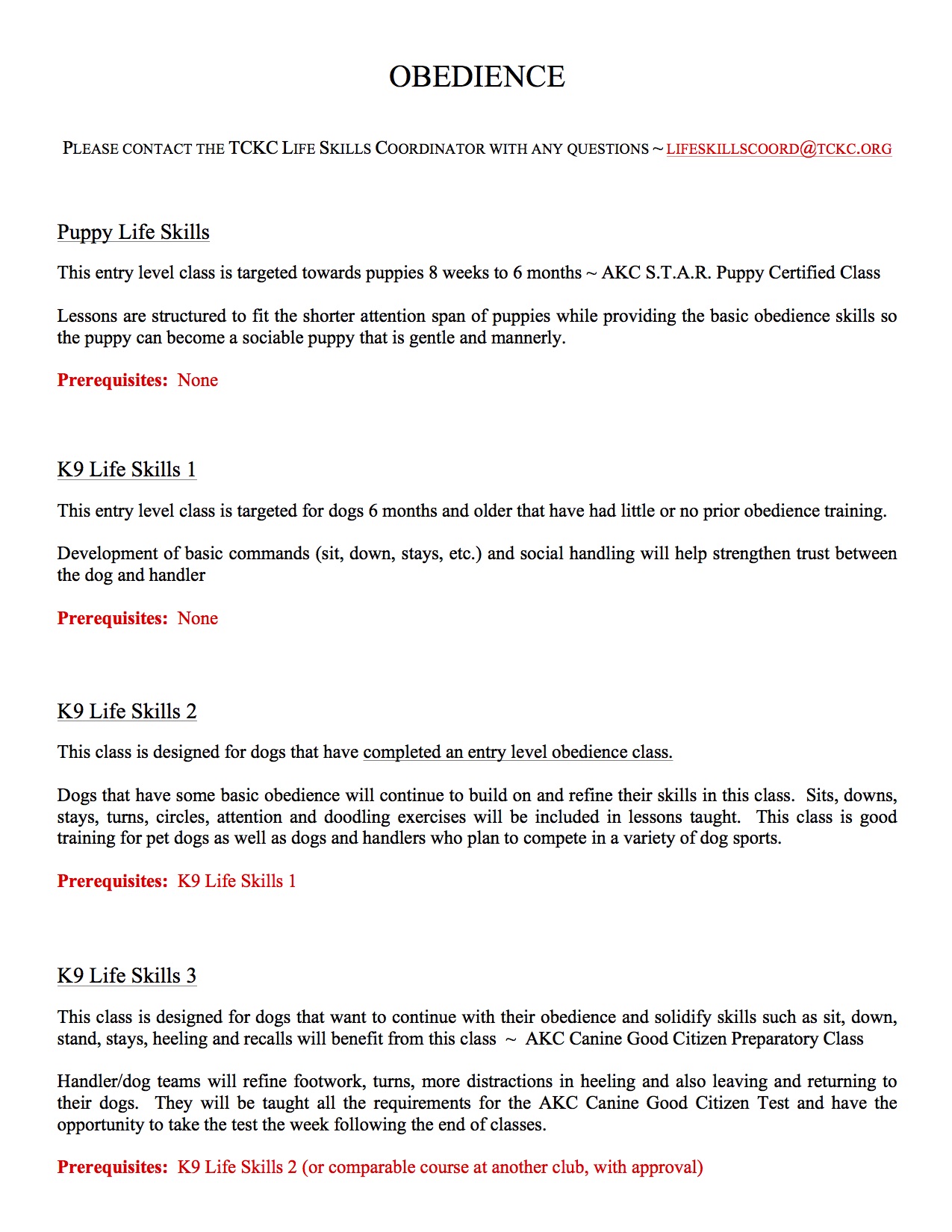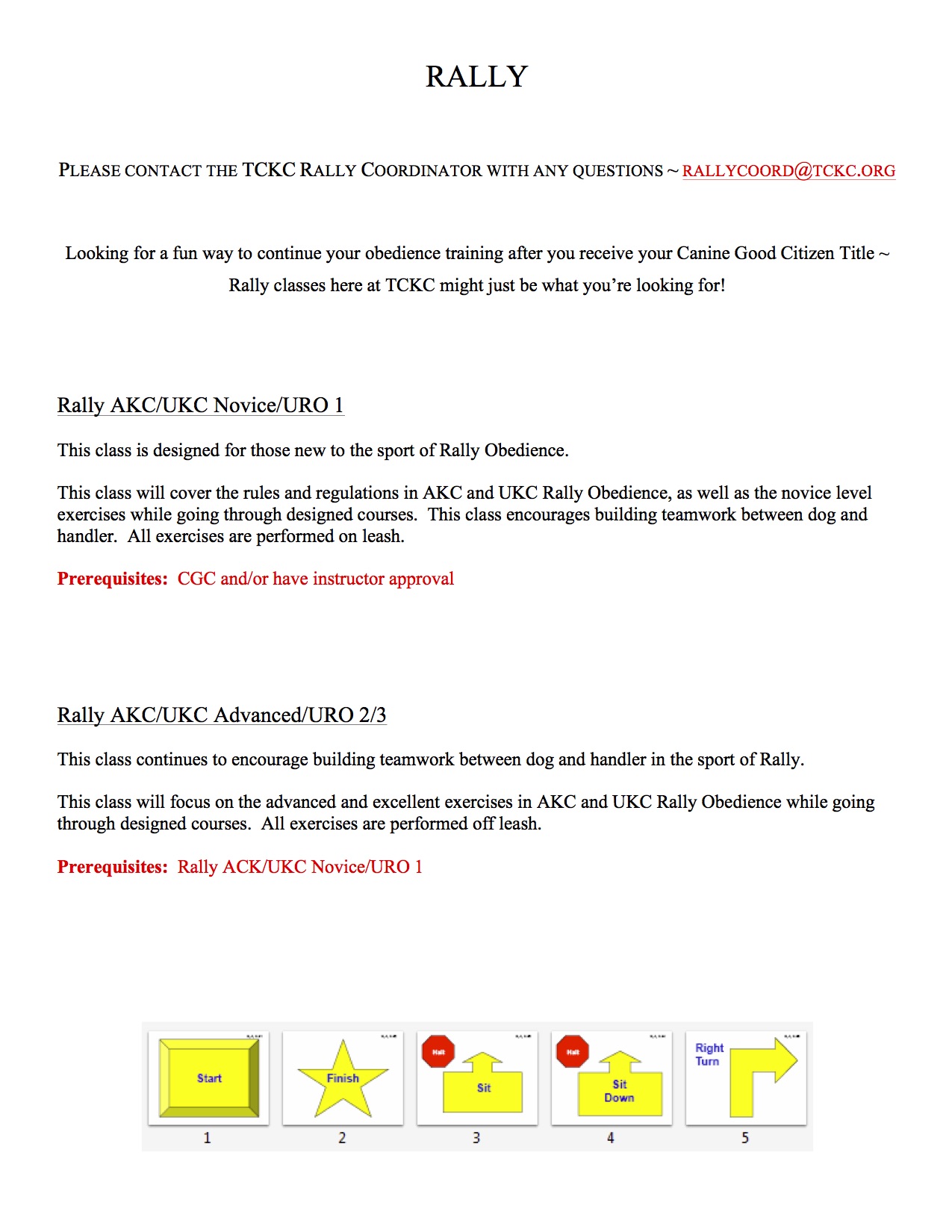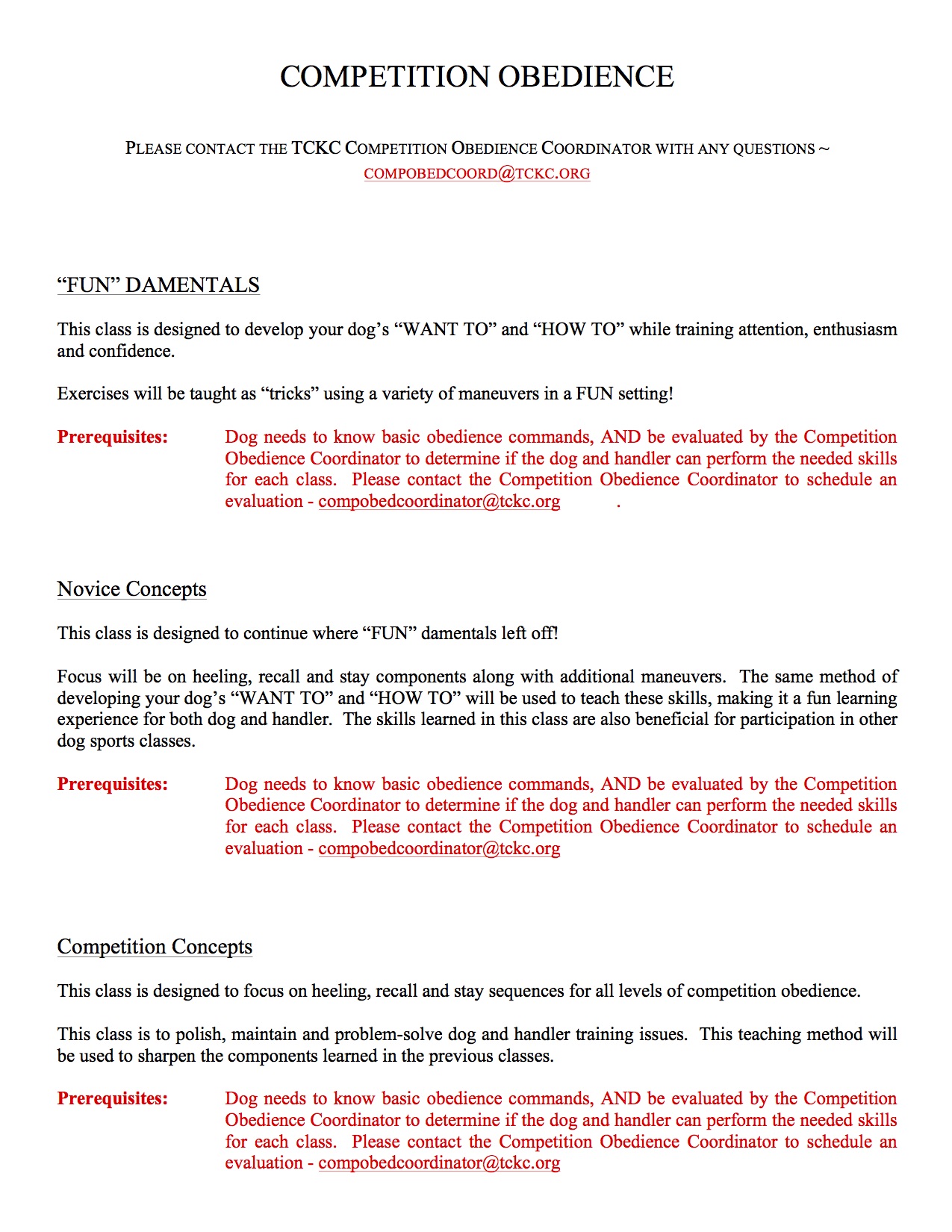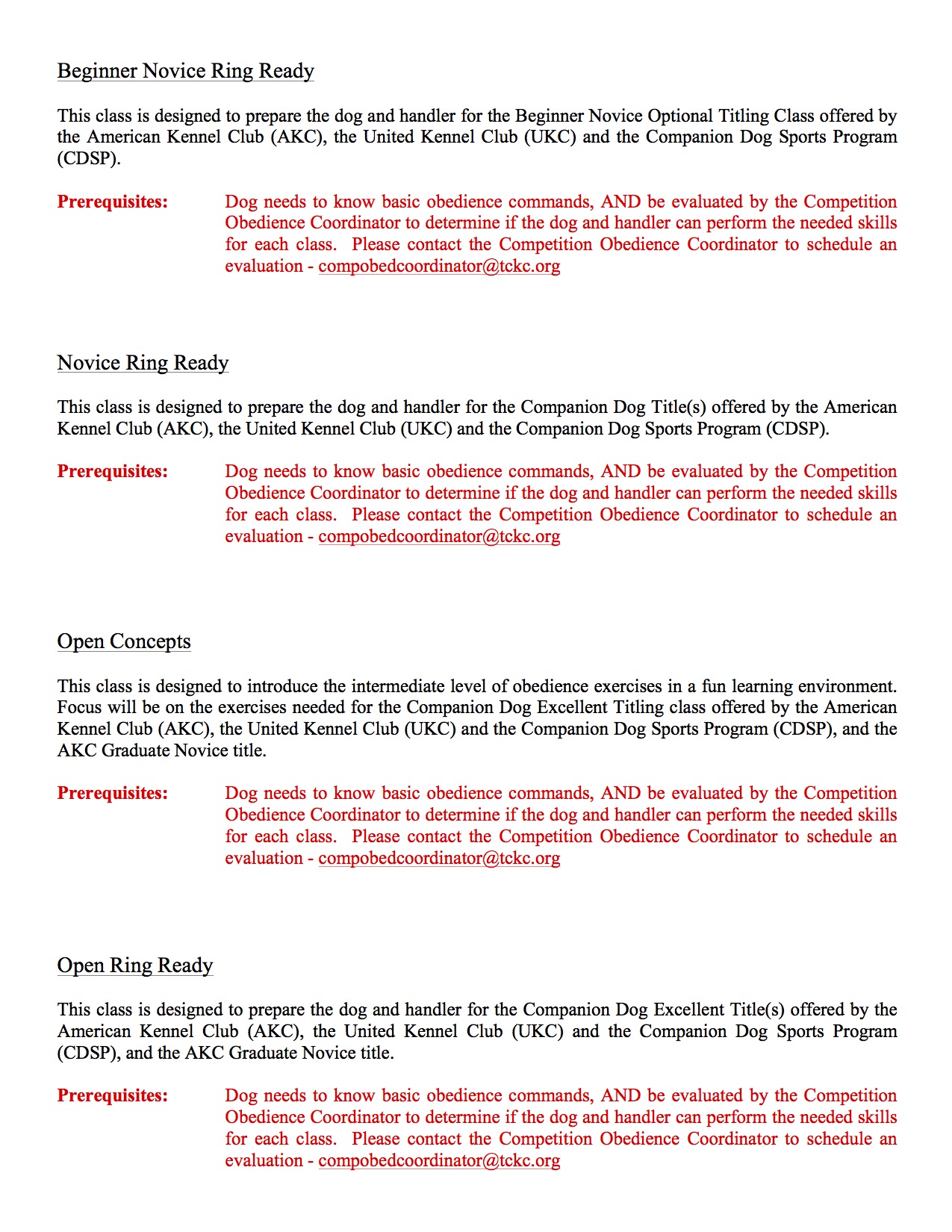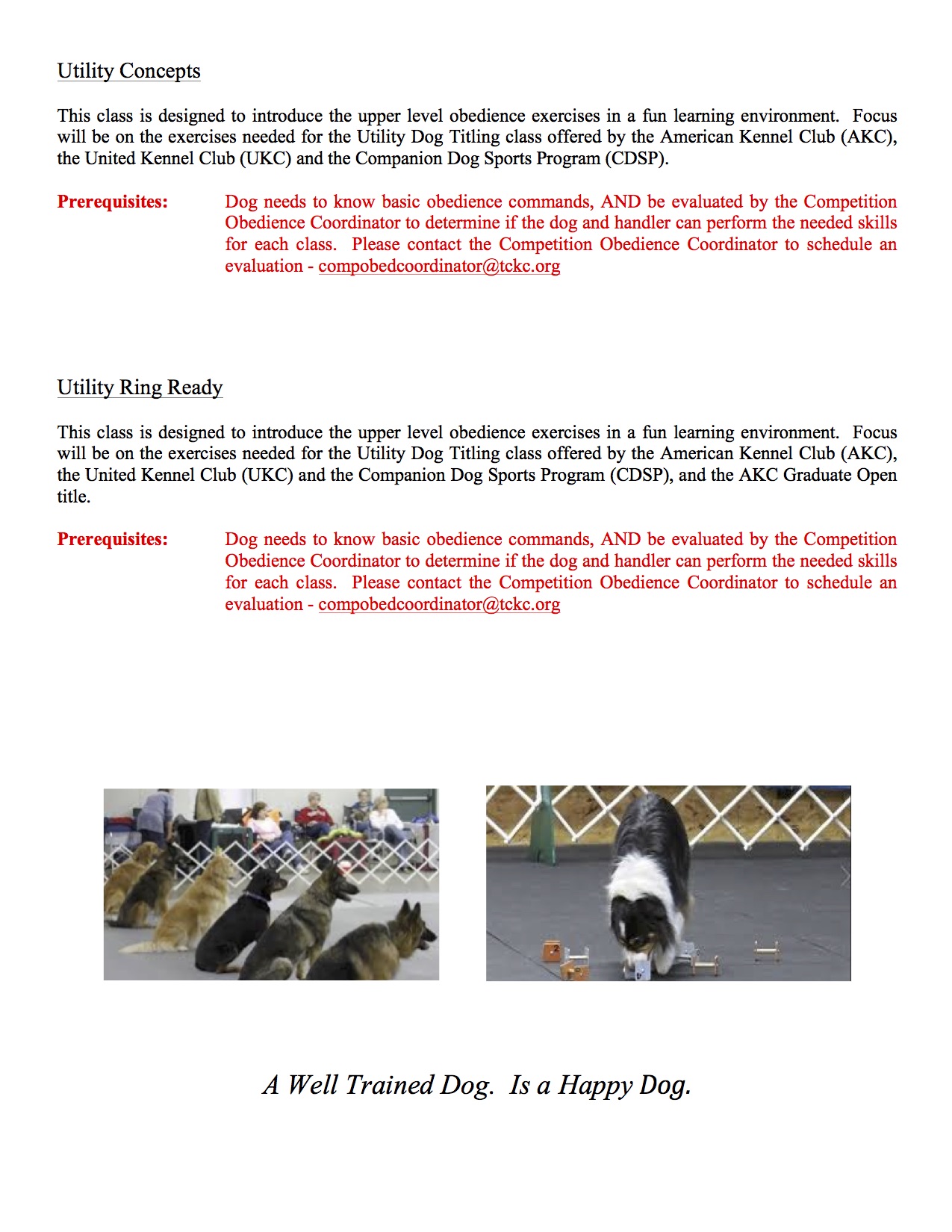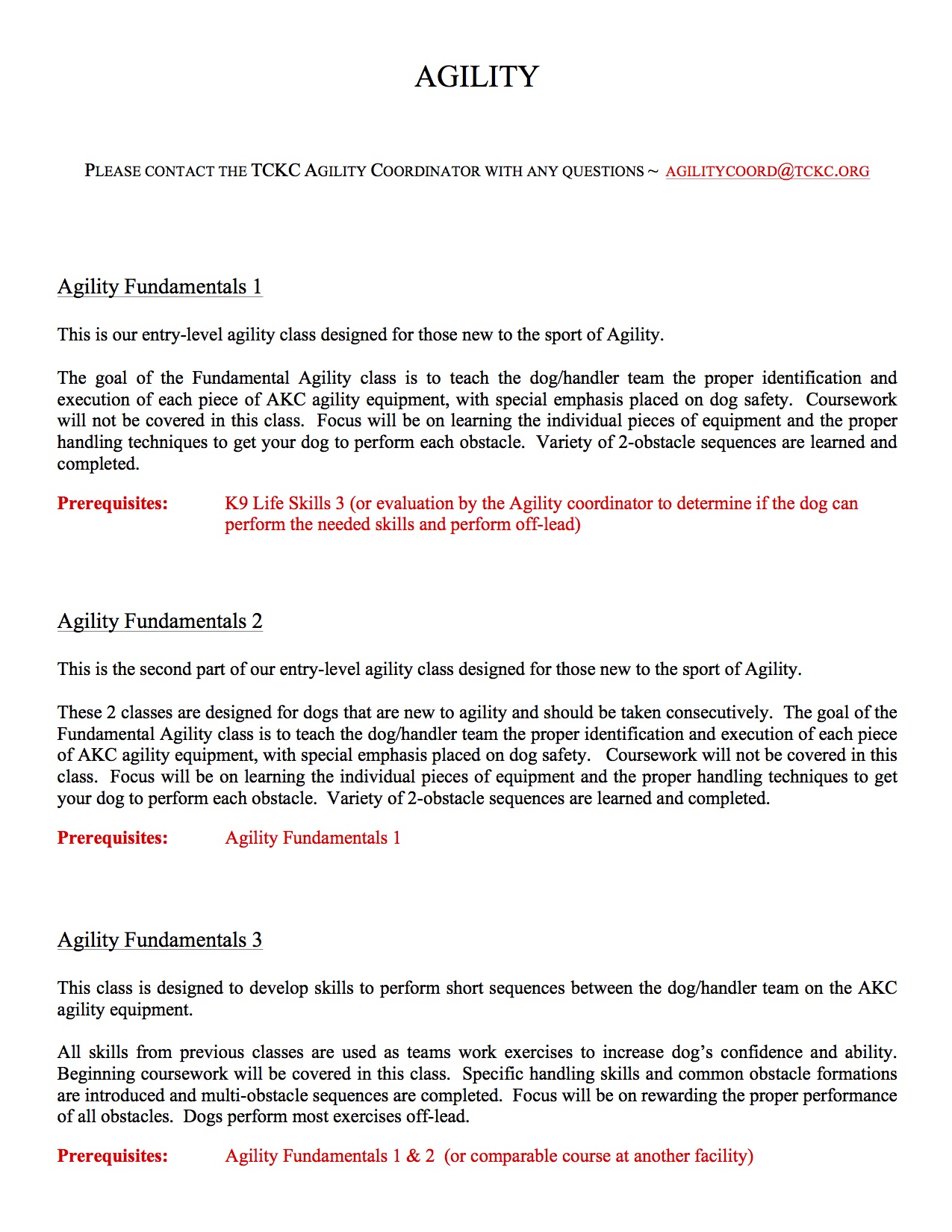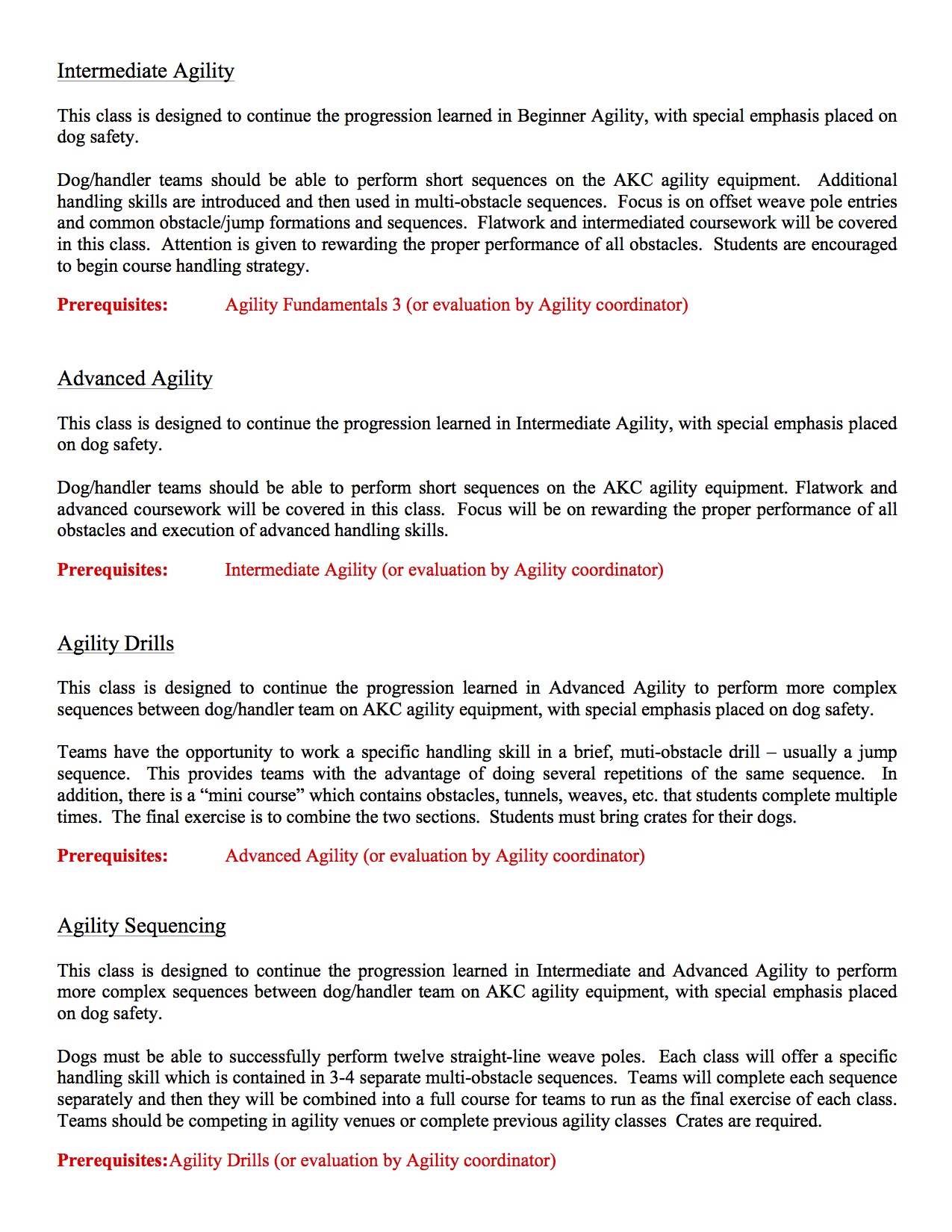 FAQs
Is my registration complete after I sign up online?
No. Dogs will need to be evaluated in person and registrants will need to submit payment before your registration is finalized.
You will be notified via email of the date and time of your in-person evaluation night.
Please bring the following that night to FINALIZE your registration:
Your dog

Your dog's proof of shots/titers from your veterinarian

Check or Cash -- We do not accept credit or debit cards.

Each class is $85
Why do I have to come in with my dog to be evaluated?
Town and Country Kennel Club prides itself on taking the extra step to properly place the dog/handler team in the proper class. We realize that each dog and handler has special and unique qualities - we want to make certain that proper class placement occurs so that each dog/handler team can feel secure and confident with their abilities while in class.
What if my friend and I want to be in the same class?
There is no guarantee that you and your friend will be in the same class with our new ONLINE ONLY registration system. If you both sign up as soon as the online registration system is open - there will be a greater chance that you will both be able to secure a registration spot for the class you both want in the upcoming session.
Can two dogs from the same family be in the same class?
We do not recommend that two dogs from the same family be in the same class because the dogs tend to focus more on each other than what is being taught in class. Our classes are geared toward focused learning rather than socialization. We recommend that you take a class with each of your dogs individually and focus on building a bond with each dog separately.
How many dogs are in a class?
We limit the class size to 10 dogs. We feel that this is the opimal number of dogs to receive individualized attention from the trainers. We have at least 2 trainers in each class and helpers that are available to help when needed.
How long are the classes and what is the cost?
Classes are 45 minutes in duration and are held once a week in our climate controlled facility.
Each session lasts for 8 weeks (Winter, Spring, Summer and Fall sessions)
Cost is $85 for the 8 week session.