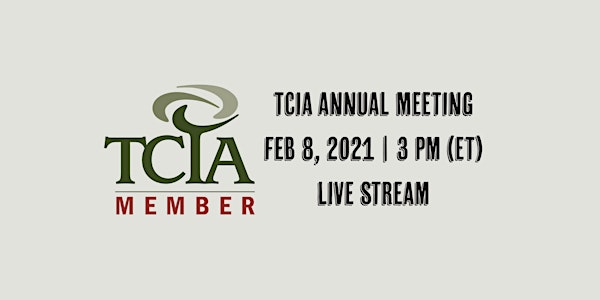 TCIA Annual Meeting - Virtual Live Stream
TCIA is taking our Annual Meeting and going VIRTUAL with our first-ever live stream! Catch up on everything TCIA from anywhere!
About this event
TCIA is taking our Annual Meeting, which has been previously held at the TCIA Winter Management Conference and is going virtual for the first time ever! Now, any TCIA member can join our live stream event to gain access to timely assessments from TCIA and our Board of Directors. The insight and contribution of our members is important to us, and there is no better time to get together and see how far we have come as an association.
We hope to see you during our live stream event that is free for anyone to join in from anywhere! The event will be available to view via smartphone, tablet, laptop, and desktop.
During the event, join in on your live chat section for a more interactive experience!
For more information on this live event, please visit our website here!