Description

---
A Tech Dating event not to be missed by employers looking to hire tech talents in the region!


---
Meet some of the best tech talents in the region!
Hiring the right tech talents is becoming harder every day. By lack of time or resources, hiring has never as difficult. Tchoozz has selected some of the best tech talents in the region (software engineers, UI/UX designers, software architects, system engineers, DevOps...) so you can meet with your future next hire!
We make you save time in your candidate screening process, so you have more time actually meeting them.
Meet up to 25 candidates!
Speakers, networking and private face to face interviews of 5 minutes each. We make sure employers and talents have fun sharing some of their best experiences.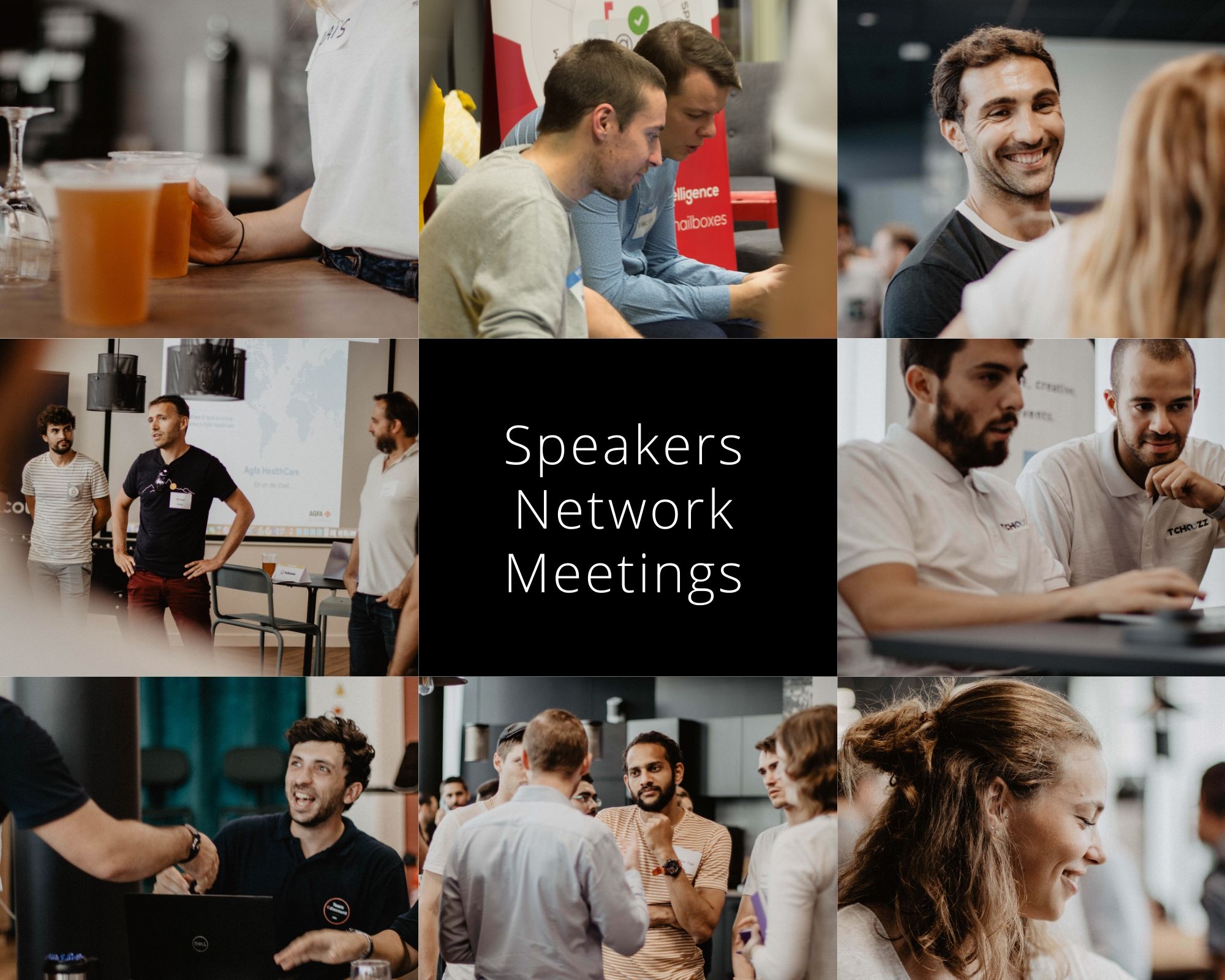 Stand out from the competition!
Introduce your company during an Elevator Pitch (1 min) at the beginning of the event. It is the perfect moment to stand out from the competition and start to chat with your futures colleagues.
Share your experience!
Our media team will provide you with a media kit (photos & video) following the event, so you can share it with your community. Because you don't only live experiences, you share them.
Major corporations, Consulting, Scale-up, Start-up, join us!
A rapidly growing company looking to expand its tech team

An employer looking for experienced tech talents (invite-only for candidates)

A company looking for innovative services in order to increase its brand awareness.

A startup/scaleup looking for new team members
Some of our partners :

Hosted by: Co.Station Gent
Tchoozz, make your choice!