Description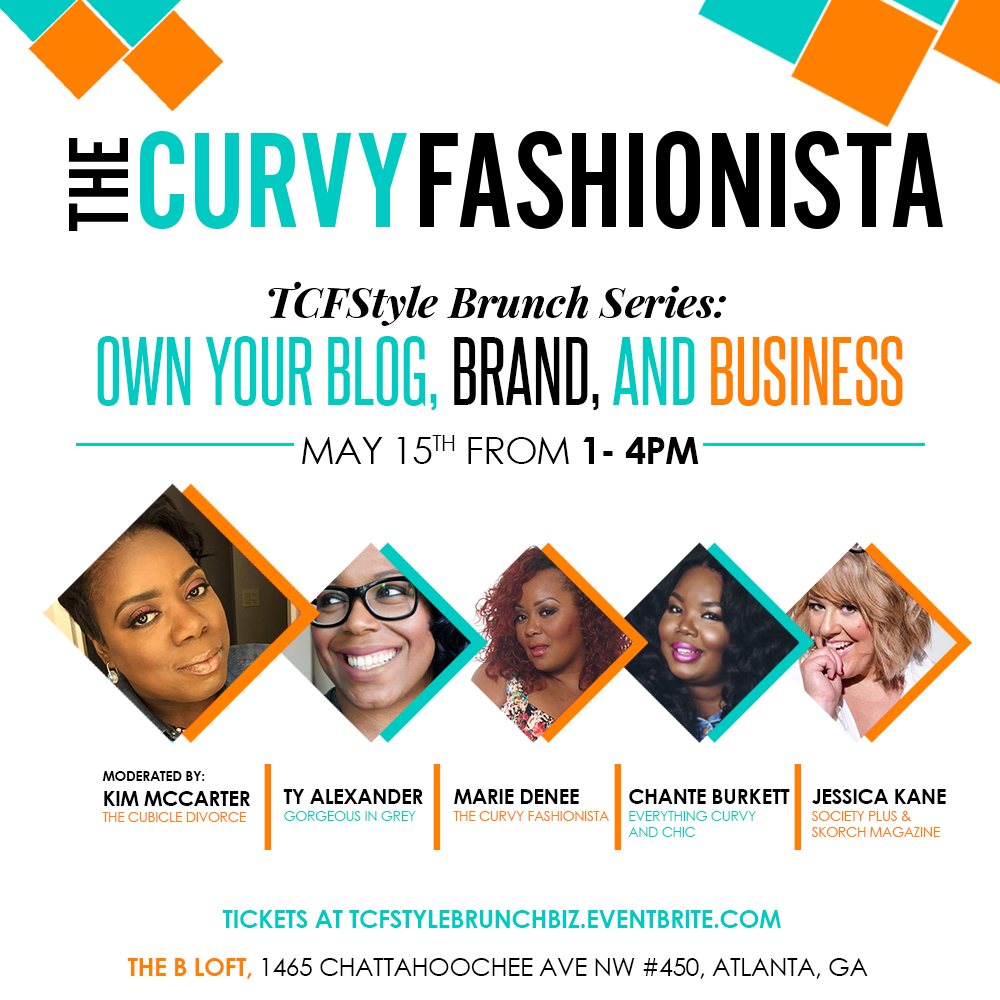 I am really excited to share with you all of the details for our next TCFStyle Brunch Series! This brunch's theme is all about the business of plus size fashion: The blogging, branding, and business side of it all! Celebrating the female entrepreneur, innovator, and business owner, and those who aspire to be, this brunch is titled:

OWN IT: Your Blog, Brand, and Business
Yup. As you can see, we are continuing on with our "Own It" theme, touching on various aspects of our lives! With me doing this for 7 years, I wanted to talk a little bit about the business side of things, in an intimate setting, with a few homies who I think are killing it!
When is it? Well, this is where it is really cool! I have teamed up with Maui of Phat Girl Fresh to make it a jam-packed plus size fashion weekend! The day after Phat Girl Fresh Presents: Lifestyled on May 14th, come spend Sunday with me, on May 15th from 1-4pm at The B Loft for a fashionable, informative, and fun-filled social event!
Catered by the uber talented Chef Devi and presented by NikkiFree Style, this brunch is going to sell out! Enjoy some of your favorite vendors, sip on amazing and unlimited mimosas, thanks to Exclusiv Vokda, and groove a bit to the sounds of DJ Fadelf!
We will have door prizes, gift bags, amazing food and of course, shopping!
I hope to see you there, because our tickets are on sale today! And as always, space and seating is limited!
A Very Special THANK YOU to Kim Byer-Clark for producing this event!