TCE Florida Career & Biz ShowUp (ON AIR) @ http://YouTube.com/user/TheCareerEngineer/live

Thursday, April 24, 2014 at 7:00 PM (EDT)
Event Details
JOIN US FOR THE TCE's LIVE "Career & Biz" Broadcast 
 TCE Career & Biz ShowUp
and we are inviting
...the WORLD
Featuring TCE FLORIDA  TCE Members, Partners & Friends.  
---
Follow our TCE Spreecast Channel too! 
---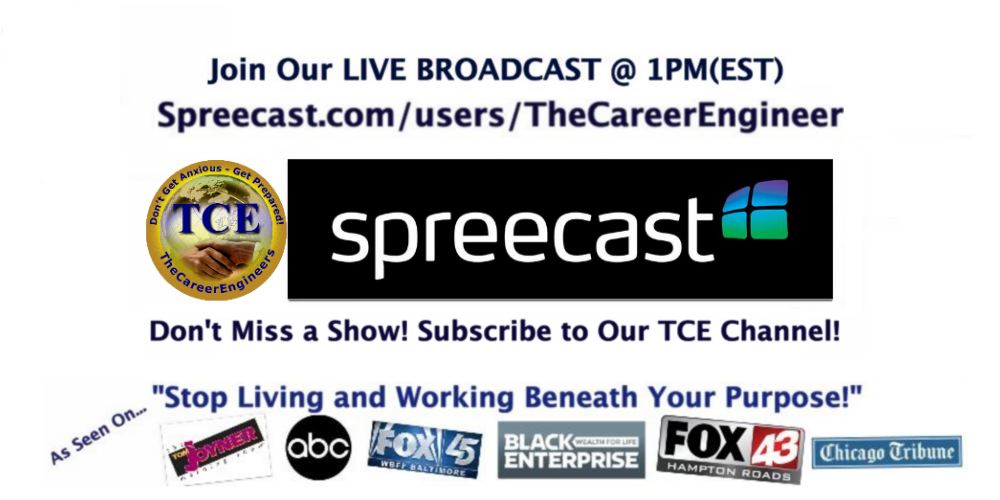 ---
TCE Broadcast is Sponsored By...
---
---
This Months Showcase:  FLORIDA  
Meet our TCE Florida Hosts, TCE Members,
Fans, Friends and  Partners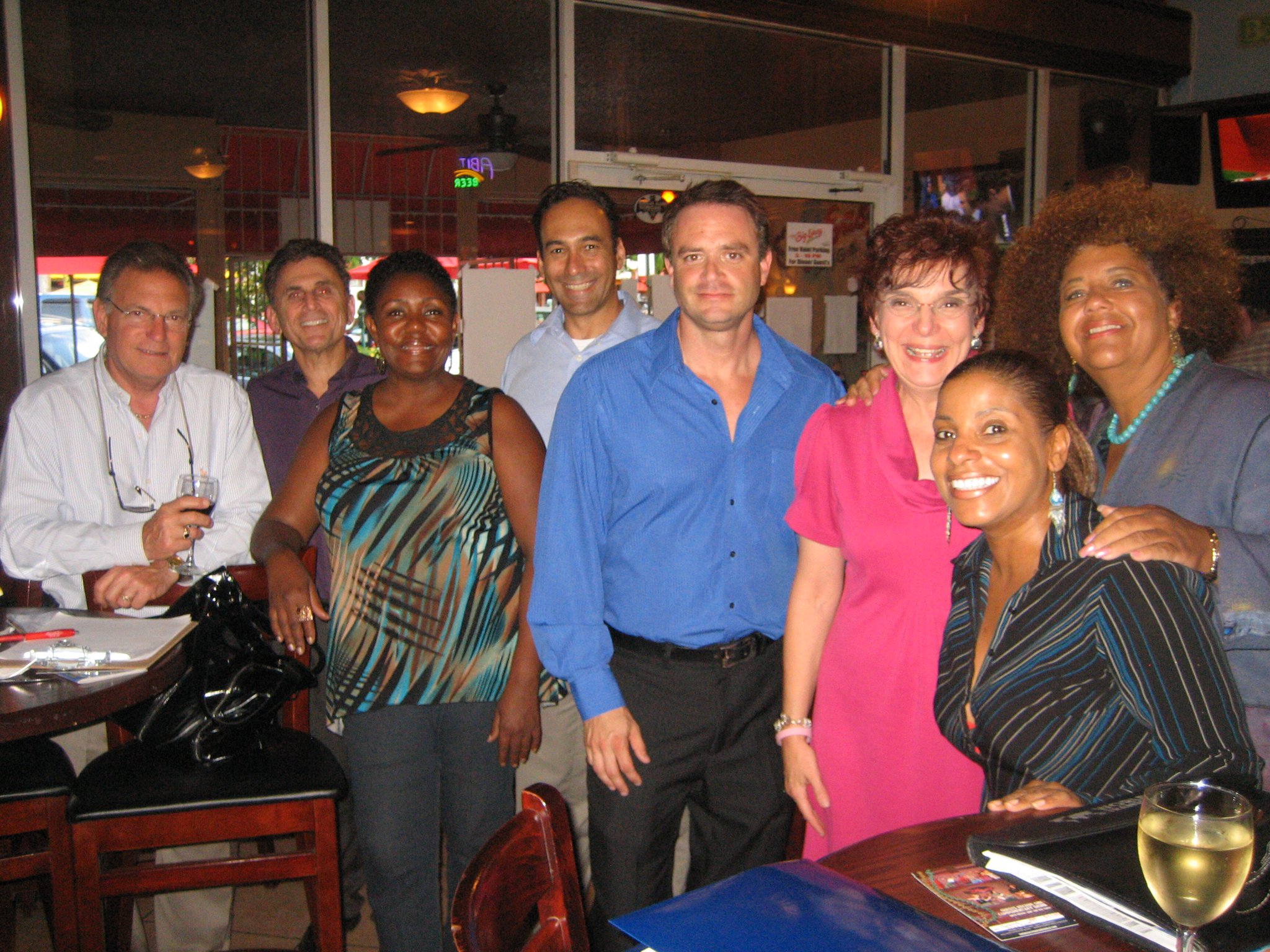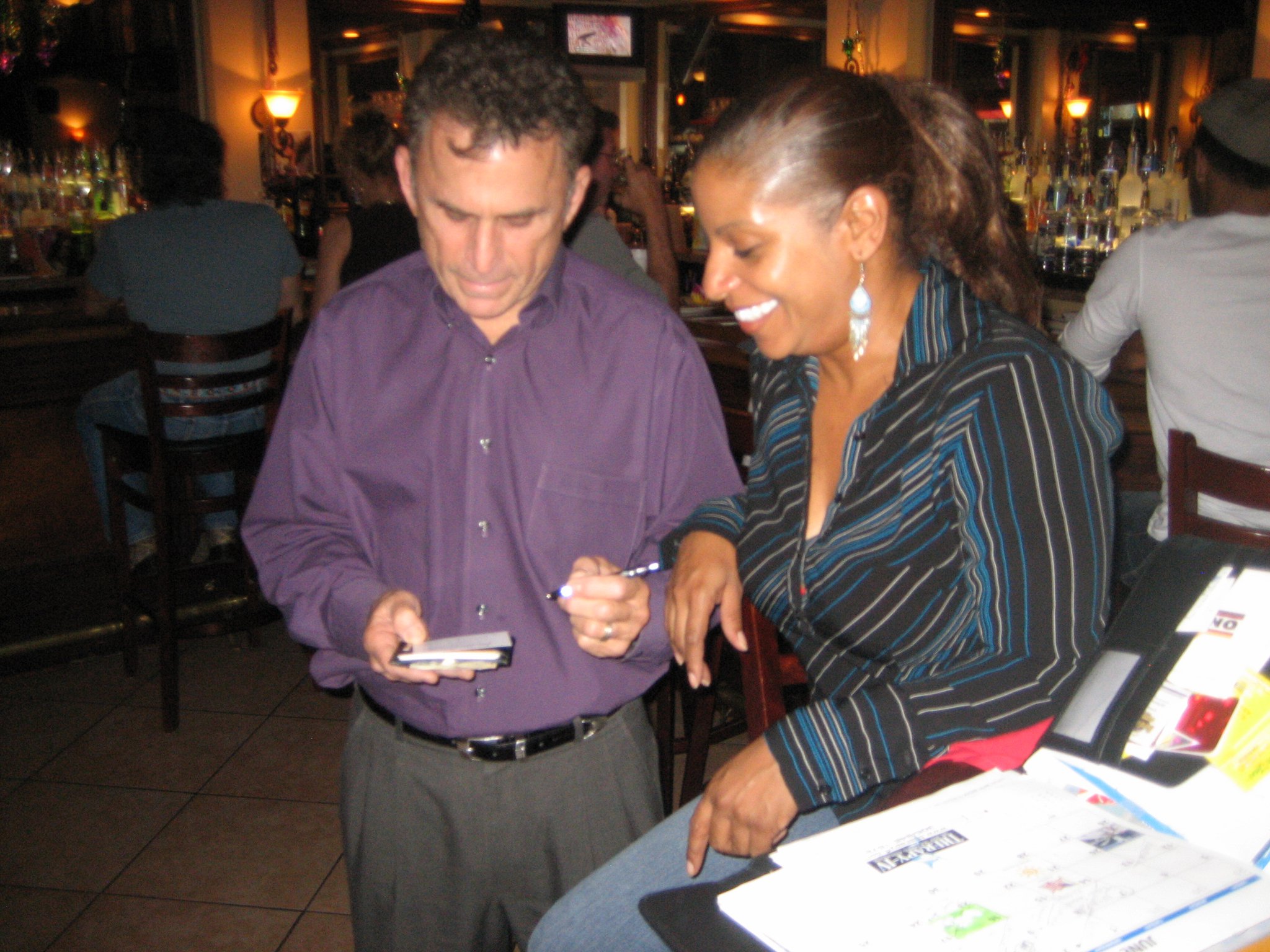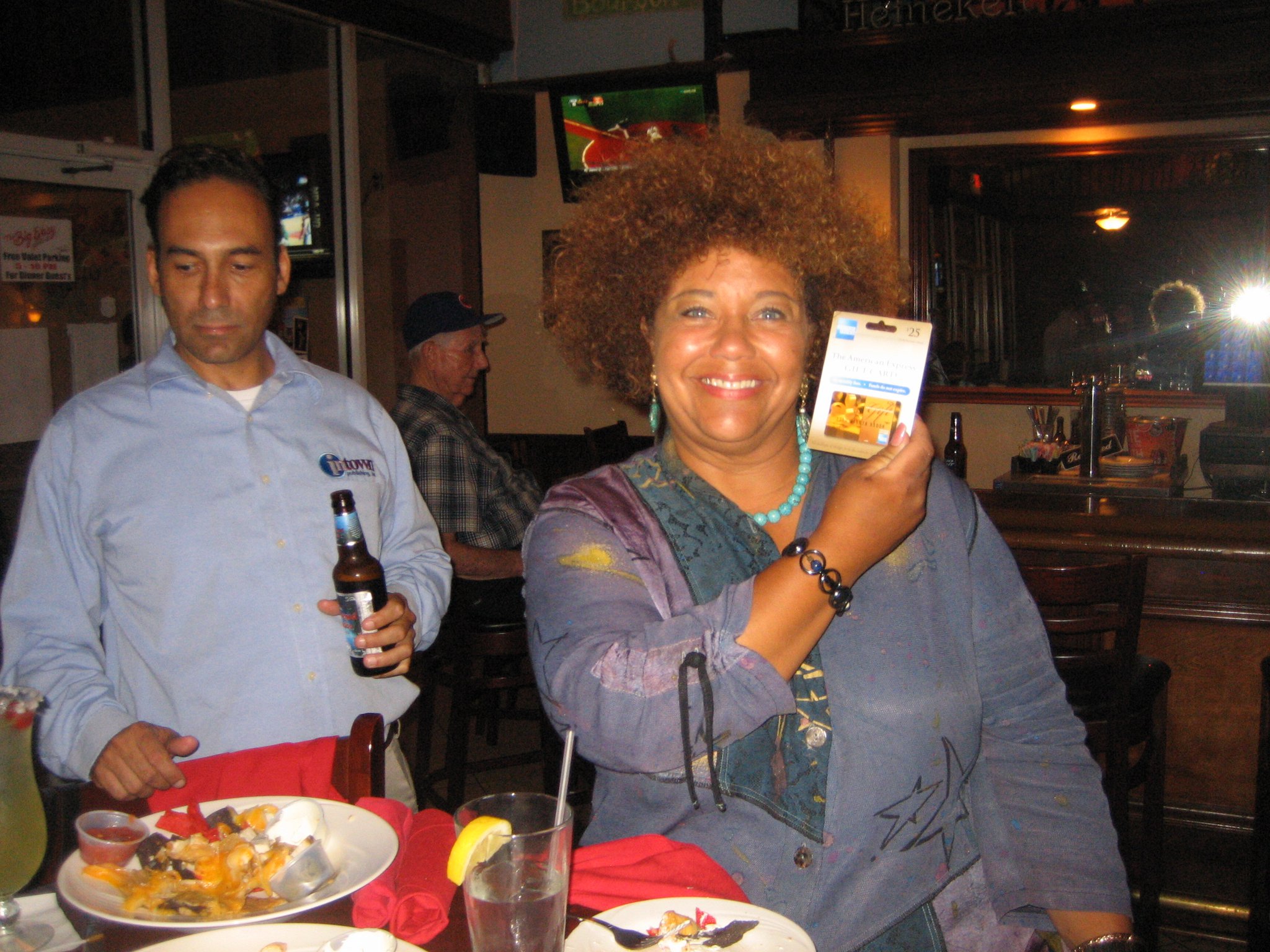 TCE Career & Biz Pitch Opportunity:
Bring your career or business brand "A Game"

(1 Minute) Brand Pitches, (3 Minutes) for TCE Premium Members  

Employees, Employers & Entrepreneurs in the Room) 

No Hustle Zone & ZERO networking awkwarness
---
TCE invites YOU to BECOME a Premium Member 
---
The Career Engineers Network (TCEN) "Where We Build REALationships"  is a unique networking community where employees, employers & entrepreneurs connect online & offline.
Our purpose is to bring America's workforce & the marketplace, "Real People", together for networking, business connections, personal empowerment and social enrichment.  Premium Biz Memberships Under $90 Bucks, Virtual & Career Memberships Under $50 bucks per year!  Join Today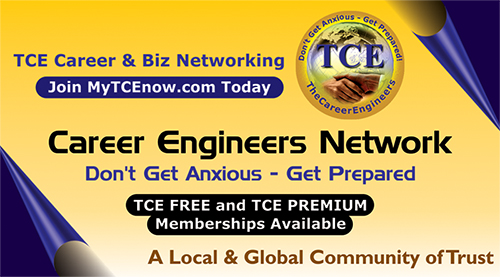 ---
TCE 2010 - 2013 Florida Networking Team
for Doing a GREAT Job!
---
Thank you to TCE 2010 - 2012 Florida Lead Host Marika Guyton, CEO  of  Florida Event Planning (For a Job Well Done.)   You BETTER eat you Wheaties before connecting with Marika and attending HER events.  Marika will ensure you are networked in TCE Style and make critical connections! Marika is a TCE Premium Member!
Veronica Thank you for support TCE for multiple years and for serving as a Meet your TCE Florida Co-Host Veronica Palomino, General Manager of A Destination Management Company .  You BETTER take your vitamins BEFORE connecting with Veronica, on Facebook.  Veronica is the Concierge for the Hollywood Beach Marriott a great person to know for your business or consumer needs. Veronica is a TCE Premium Member!
---
TCE FLORIDA PAST OFFLINE VENUE PARTNERS 
---
---
TCE Network is a " NO Hustle Zone"
---
 Which means we don't support:  scam artist, secret selling(or net-recruiting promoted as networking), unethical business practices, lousy business dealings, high pressure sales pitches,  hidden business fees, network organizations that hustle versus help, folks who waste our time, ...you get the idea!   It's NOT welcomed here, don't do it, don't try it....we are NOT the right network for you!
Have questions about TCE Florida Career & Biz ShowUp (ON AIR) @ http://YouTube.com/user/TheCareerEngineer/live?
Contact TCE Network
Organizer
TCE Network affords virtual and local career, life and business professionals "Engagement, Education, Encouragement & Exposure" (TCE 4E's)  to increase your time, talent and treasure. The Career Engineer's (TCE) solid "local to global" brand and reputation provides our TCE Members with professional development, High-Touch/Hi-Tech REALationship,  career/business connections, uncommon opportunity and savings on TCE member goods/services.   Join the TCE Network Today!  TCE is a #NoHustleZone environment.