TCE Career & Biz Conference and Awards Luncheon"Perceive -- Think -- Act" (Includes 630pm Friday evening reception)

Saturday, June 23, 2012 from 9:00 AM to 6:00 PM (EDT)
Event Details
HIGHER RATE FOR DAY OF EVENT!
CLICK & LISTEN  TO OUR 2012 TCE CONFERENCE COMMERCIAL 
 "Perceive -- Think -- Act!"   
TCE 2012 Conference goes international!  This year GET READY to GET EMPOWERED and CONNECTED to Dr. Yana Johnson (United Kingdom) and our AMAZING speakers from the Hampton Roads marketplace and around the United States.  Meet and connect with national figures such as:  Dr. Letitia Wright (Los Angeles), Adrienne Graham (Atlanta) and Torin Ellis (Baltimore).                                         
This Conference Will Cover....
The TCE TV Show LIVE Broadcast @ Conference!
21st Century Business, CEO & Procurement Intelligence
Career/Workforce Development & Green Energy/STEM Technology
Social Media Marketing, Branding & Pitfalls
Fiscal accountability/literacy 

EXTREME, VETTED Career & Business Connections!

VIP Rate to stay at our Host Hotel for $169 (plus Tax)

ALL ACCESS PASS

- (Friday reception, all Conference seminars/materials, Awards Luncheon, TCE Lounge -  Deal Maker Room, Vendor Showcase & more) 
---
MEET OUR 2012 TCE CONFERENCE SPONSOR
---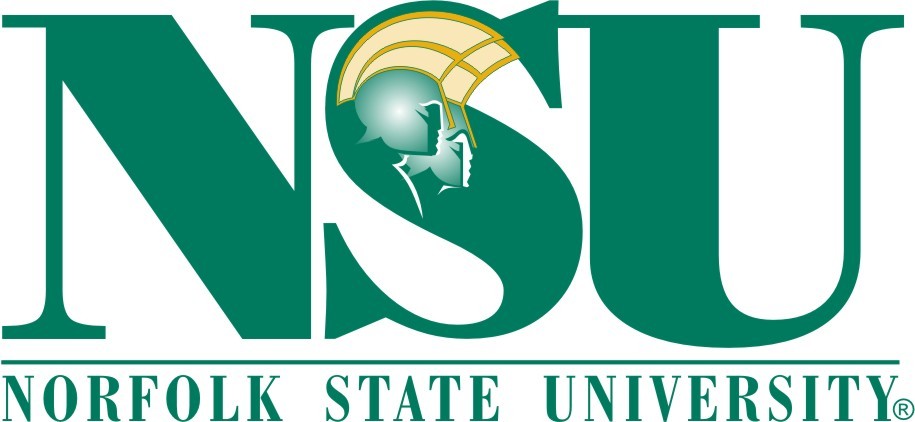 ---
Meet Our 2012 TCE Biz Conference Partners
---
---
2012 TCE CAREER & BIZ CONFERENCE  LINE-UP
---
Our Mistress of Ceremony: Ms. Cheryl Tan, is a Fox43 & Wavy10 TV reporter,  media personality!  Cheryl Tan wears many hats at WAVY-TV 10 and sister station, FOX 43. She anchors, reports, and currently shares morning traffic troubles with viewers on WAVY-TV 10's #1 weekday morning newscast that starts at 4:30 a.m.   Cheryl began her journalism career in radio news, as an intern at WINA radio in Charlottesville, where she learned the ropes while at the University of Virginia. She got her first on-air break as a TV reporter at Fox 24 in Macon, Georgia and meet Cheryl today.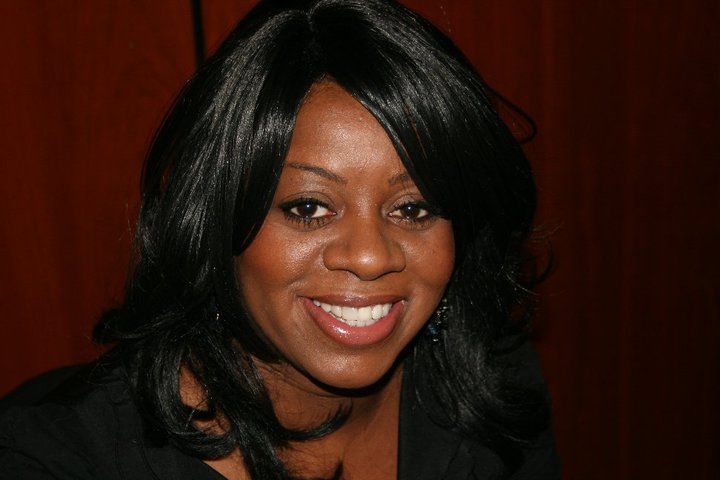 Meet our Keynote Speaker for luncheon and awards presentation, Dr. Yana Johnson, (United Kingdom based) CEO of Yana Cosmetics. Yana Cosmetics is an international makeup company focused on Diversity where the makeup products match every skin tone.  Yana Cosmetics provides premium makeup products for wholesale distribution internationally and premium services in the UK.With 10 years' experience delivering, services and quality products.  Honors & Awards:  Yana was awarded an MBE (Member of the British Empire Honor) in 2009 by HRH Prince Charles and has won 5 Awards for business, from the European Federation of Black Women Business Owners in 2003 to the BB awards in International Business in 2010, as well as being listed on the European Female Power list. Articles have been written about her achievements in The Sunday Times, The Guardian, interviews on Radio 4 Woman's Hour, and national news.
Meet Francina R. Harrison,m MSW, "The Career Engineer"  Don't Get Anxious - Get Prepared.  The Visionary behind this conference event and the global TCE organization.  Francina R. Harrison will empower your to DARE to change your Career, Life & Business.  A nationally recognized Career & Business Strategist, author, radio/TV personality...The Career Engineer is a sought after speaker who keeps it REAL and RELEVANT.  Visit The Career Engineer at TceNow.com 
TCE Career & Workforce Panelist:  Tammy Carlson, Human Resources Director, Girls Scouts of the Colonial Coast.  More to come on this dynamic human resources "thought leader".  Visit GSCCC to learn about the Girls Scouts and their 100 year celebration. 
 Green/STEM/Technology Panel Moderator:  Dr. Letitia Wright, (California based) Voted No. 33 on the 50 Most Influential Woman in Social Media, this media magnet is someone YOU need to connect with.   Dr. Wright is a celebrity TV host, international speaker, author, media/pr pioneer & coined "the Oprah of California.  In additional to her media savvy and consulting intel, Dr. Wright  television show is now aired on Direct TV in the southern California marketplace, Atlanta and in 2012 WGBS TV in the Hampton Roads Marketplace! Visit Dr. Wright at WrightPlaceTV  and Dr. Wright is a TCE Network Member (California).  We are proud and honored to have this amazing woman in our community of professionals. 
Tracy Keller, CEO of Girl Scouts Colonial Coast:  Just confirmed for our "Meet 21st Century CEO" Panel, Since 1997 Tracy has lead this chapter of the National Girl Scout Association into the 21st century with strategic innovations, economic foresite, futurist vision and accolades to boot.  Yes, today's GirlScouts in more than just "Cookies & Camping".  Talk about the Powerof Girls! Visit her website Gsccc.org  
Sharon Foster, MBA - Minority Business Coordinator, City of Virginia Beach.  Just confirmed for our "Meet the 21st Century CEO" Panel.  Ms. Foster will bring procurement/contract intelligence to the table during this TCE Event.  More to come.
Adrienne Graham (Atlanta) CEO: Hues Consulting & Mgmt Inc- Recruitment Consulting firm confirmed for our "Meet the 21st Century CEO" Panel.  Hues Consulting & Management Inc is a boutique diversity recruitment consulting firm specializing in Contract & Project Recruiting, Interim Executive/Management Placement, Diversity Recruiting, Retained Executive Search, Recruitment Process Development, Expatriate & Repatriate Recruiting, Recruitment Strategy Consulting, Interim Recruitment Management Services, Recruitment Function Development, Recruiter Training, Employment Branding and ATS Implementation.  Meet Hues Consulting & Empowerme Organization today.    
TCE Green/STEM Technology Panelist.  Dr. Eleanor Hoy,  Assistant Professor, Director of Retention, College of Science, Engineering and Technology.   Dr. Hoy earned an Associate's Degree in Industrial Management, a Bachelor's degree in Engineering Technology, a Master's degree in Human Resources Management, an Advanced Degree in Education Supervision and Administration, and a Doctorate degree in Education.  She has spent the last 22 years teaching electronics at various public and private institutions and is humbled by her selection as Honor's College Liaison for two departments within the College of Science, Engineering, and Technology.  Meet NSU's CSET program today.
TCE Green Energy/STEM/Technolgy Panelist:  Tonnie G. Harrison, CEO Nergy Concepts LLC, Certified Energy Manager (CEM) (PEM) is a 2009 Presidential Awardee for Leadership in Federal Energy Management by President Barack Obama.  Tonnie's energy consulting expertise and program management collaborations helped a U.S. Navy base reduce it's energy costs by over $30 Million dollars.  Click and Meet Tonnie today.
TCE Career/Workforce Panelist:  Ms. Vaughnchette Townsel, Branch Manager of Manpower is  Confirmed for the "What Does It Take to Get Hired...Today,"  Workforce Panel.  Vaughnchette is a TCE Network Member with over 13 years in the Staffing/Recruiting industry helping the "right" employee to get hired by the "right" employer.  Want to know what employers are looking for and what they don't want?   Meet & connect at the TCE Conference with Manpower Virginia Beach today.  
TCE Green/STEM/Technology Panelist:  Meet Bruce Grulke, CEO of REConomics an architecture, planning and sustainability firm. Bruce Grulke has thirty five years of experience in project management, design, engineering, research, construction, scheduling, cost control, constructability reviews, value engineering, building code plan check, inspection, project planning, facilities planning, and field construction management. Mr. Grulke has taught at the university level and currently has several patents pending on renewable energy technologies. These technologies have been proposed and implemented in a variety of community based projects to generate both energy and Renewable Energy Credits. Grulke was embedded with the NAVY for six months developing energy projects and earned some of the highest eROI scores in the country on projects that will save the NAVY $3.4 Million a year on their energy bills, meet Bruce Today. 
TCE Career/Workforce Panelist:  Yvette Young, Vice President of Operations for the Urban League of Hampton Roads  is confirmed for our "What Does It Take to Get HIRED ...Today" workforce panel.  The Urban League of Hampton Roads, provide Education, Employment, Housing and Empowerment for all citizens  in the Hampton Roads region.   This Urban League chapter has helped to save over 400 homes from foreclosure.  In order to provide this level of nationally recognized services, it takes a seasoned manager who knows how to find "the right talent".  Yvette will share, what she looks for in candidates and "surprising insights" on what gets people hired.  Visit Urban League of Hampton Roads today.
TCE Career/Workforce Panelist: Mr. Torin Ellis, Baltimore based Recruiter & CEO.  Torin provides hybrid recruiting for advertising, new media, software, telecome and application techology.  Visit his LinkedIn profile today, Torin on LinkedIn.  Torin has spent more than 20 years in sales and sales leadership with companies like MCI, Union Pacific coupled with a tour in the United States Air Force. Among his significant current and previous positions, Torin currently sits on the following Boards of Directors: Urban Ed with past positions to include the Governors Workforce Investment Board, Community Law In Action and Power Excel. 
TCE Green Energy/Technology Panelist: Meet Michelle Larkin of Cynergy Media Group.  Michelle handles New Business development, relationship marketing, Production, consultation, and content development for Cynergy Media group.  Cynergy Media Group (CMG) leverages the experience of Crewestone Technologies broadcast media industry principals and experience in High Definition production services. CMG is home to the largest green screen cyclorama in the region with a top shelf virtual set design powered by the same software used in network broadcast facilities. We employ the highest level of production equipment, post production services, and staff to ensure our clients are "wowed" each time we engage in a project.
---
2012 Venue  Hotel Rates $169 (plus Tax) ALL Suites
 Virtual Tour Virginia Beach Resort Hotel & Conference Center 
---
Make a week-end of it, bring your family... and enjoy the Virginia Beach waterfront & Chesapeake Bay, sand & waves with our TCE conference VIP hotel rates $169 (plus tax)!              
---
BECOME A TCE CONFERENCE SPONSOR
---
DON'T MISS OUR 2012 TCE CAREER & BIZ CONFERENCE SPONSORSHIP OPPORTUNITIES CLICK HERE 
Have questions about TCE Career & Biz Conference and Awards Luncheon"Perceive -- Think -- Act" (Includes 630pm Friday evening reception)?
Contact the organizer
When & Where
2800 Shore Drive
Virginia Beach, 23451


Saturday, June 23, 2012 from 9:00 AM to 6:00 PM (EDT)
Add to my calendar
TCE Career & Biz Conference and Awards Luncheon"Perceive -- Think -- Act" (Includes 630pm Friday evening reception)