About this Event
Schedule for the day:
9:00-10:00 Registration, Networking & Continental Breakfast
10:00-11:30 Welcome & Opening Keynote Presentation
11:30-12:30 Workshop Session #1
12:30-1:30 Lunch
1:30-2:30 Workshop Session #2
2:30-3:30 Closing Keynote Presentation
3:30-4:00 Break & Meet/Greet/Photos
4:15-5:15 Saturday Vigil Mass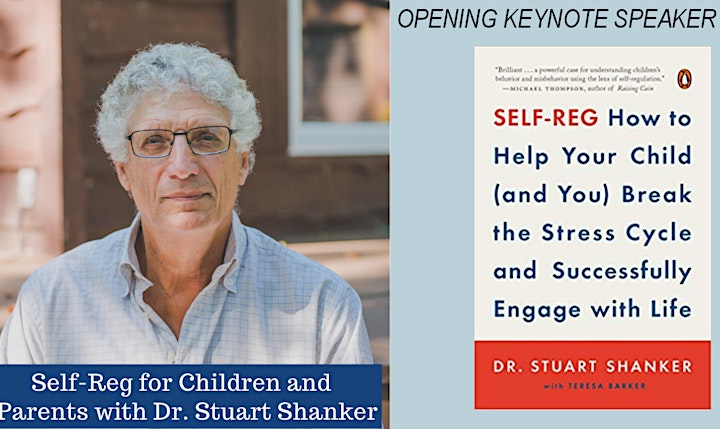 Dr. Stuart Shanker is the Founder and Chief Executive Officer of The MEHRIT Centre.
Dr. Stuart Shanker (D.Phil) is a Distinguished Research Professor Emeritus of Philosophy and Psychology, the CEO of The MEHRIT Centre, Ltd., and founder and Science Director of the Self-Regulation Institute. One of his many books, "Calm, Alert and Learning: Classroom Strategies for Self-Regulation (2012)", is a top selling educational publication in Canada.
Over the past decade, Dr. Shanker has served as an advisor on early child development to government organizations across Canada and the United States, and in countries around the world. During this period, he became increasingly interested in the impact of excessive stress on child development and behaviour. Dr. Shanker's five-step Self-Reg model, The Shanker Method®, is a powerful process for understanding and managing stress in children, youth and adults

BODYBREAK Keep Fit & Have Fun…
Body Break was a series of 90-second television programs dedicated to informing television audiences of ways to "keep fit and have fun". Funded in part by ParticipACTION for only 2 years, the programs are hosted by Hal Johnson and Joanne McLeod and air regularly on Canadian television. The programs are designed to briefly introduce tips for healthy living to a television audience. Both Hal and Joanne are accomplished athletes with backgrounds in sports medicine and nutrition. Johnson, a native of Toronto, Ontario, was an all-star baseball player while he attended the University of Colorado on athletic scholarship, and was among his team leaders in the Big 8 conference in home runs, RBIs, and batting average. He finished his business degree. Formerly an expert golfer, he now plays golf at a recreational level. Joanne was a 4-time Canadian hurdle champion who competed in the Commonwealth Games. The couple participated in the first Amazing Race Canada, making it to the fifth leg.
Hal and Joanne will provide strategies to live a healthier lifestyle.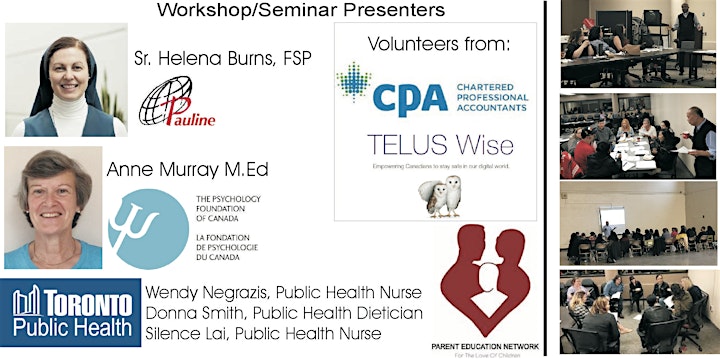 Dynamic Workshops/Speakers/Presentations options featuring:
How to teach your kids about money - Presented by the Canadian Public Accountants (CPA)
Helps with the goals and challenges of raising money-smart kids.
Financial Literacy for Children -Presented by the Canadian Public Accountants (CPA)
Are you a good financial role model? Improve financial management and help adults teach their kids about money.
Internet/Social Media Safety - Adults & Parents - Presented by Telus Wise
Living and parenting in a digital society, as well as internet, smartphone and social media safety.
Building healthy kids: Promoting physical health and mental well-being in schools - presented by Toronto Public Health
Establishing healthy habits early on in life is essential for a child's well-being. Caregivers and educators can help students achieve overall success in life by teaching and role modelling behaviors that will support healthy growth and development. Toronto Public Health promotes healthy behaviors in elementary schools through the Into Kids' Health 10-5-2-1-0 messages which encourages the following on a daily basis: 10 or more hours of sleep, 5 or more servings of vegetables and fruit, 2 hours or less of screen time, 1 hour or more of moderate to vigorous physical activity and 0 sugary drinks. In this workshop, we will explore practical ways to foster these healthy habits in your family.
Connecting with Your Pre Teen-talking about alcohol, cannabis and other drugs - presented by Toronto Public Health
For: parents of youth ages 10-14. Provide parents and caregivers with increased knowledge and understanding of: Adolescent brain development; Reasons why some youth use alcohol, cannabis and other drugs; Most common drugs used by youth & Ways to support youth through their teenage years.
Raising a Confident/Responsible Child: - presented by Parent Education Network
Learn practical tips that nurture your child's self-confidence. Pave the way for healthy decision-making as the perilous tween/teen years approach.
Emotional Intelligence: - presented by Parent Education Network
Understand your and your children's emotional capabilities. Learn how to understand your child's perspective, encourage individual expression, listen to your child's feelings, teach problem solving and use play to help children make sense of their emotions
Stress and the School Aged Child: What Parents Can do to Promote Lifelong Resilience - presented by The Psychology Foundation of Canada
For: Parents and caregivers of students ages 3- 18 years (grade k – grade 12) The workshop focuses on recognizing, reducing and managing stress with practical stress management strategies.
R U a Digital Catholic? - presented by Sister Helena Burns, FSP (Pauline Media - Daughters of St. Paul )
Do you use digital media? Are you Catholic? That makes you a digital Catholic! How can we use new media and social media in a way that is humanizing and not de-humanizing? How can we use new media and social media for the New Evangelization and to understand authentic Catholic teachings?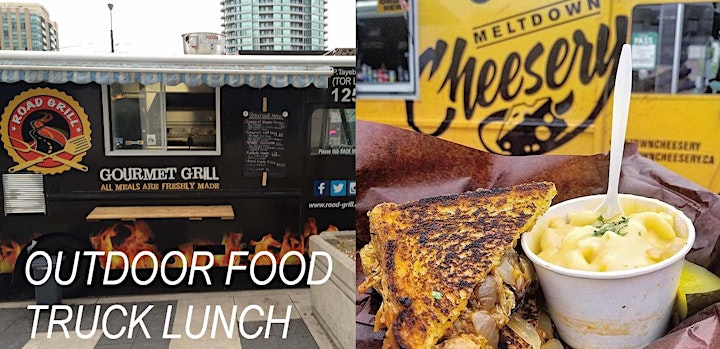 Registered attendees will have a choice of lunch options from onsite food trucks parked outside.
Featuring (menu & providers subject to change):
Meltdown Cheesery specializes in everything cheesy. Enjoy gourmet grilled cheese sandwiches and ooey gooey mac and cheese.
Road Grill specializes in grilled meats. Menu items include steak sandwiches, burgers and kabob wraps.
Mexican Bowl specializes in Mexican cuisine. On the menu you'll find burritos, tacos, nachos and quesadillas.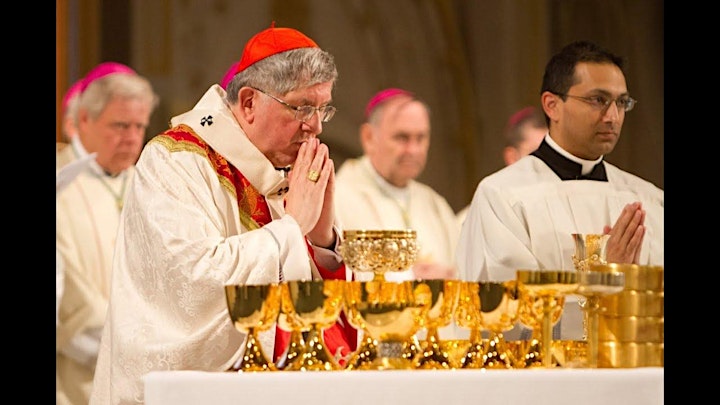 OPTIONAL EVENT ADD-ON:
Saturday Vigil mass celebrated by Cardinal Collins - Archbishop of Toronto.
(Free up your Sunday morning for other family activities)
We do encourage you to use TTC (Sheppard Subway Station) or carpool. If you intend to drive, you must register for a complementary parking pass.