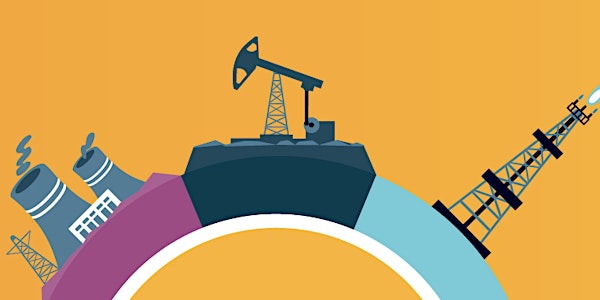 TCCRI TxEnergyProject Policy Summit: Oil & Gas Innovation and Regulation
Join us for lunch as we discuss new innovations in the oil & gas sector and how to counter burdensome regulations from a free market view.
About this event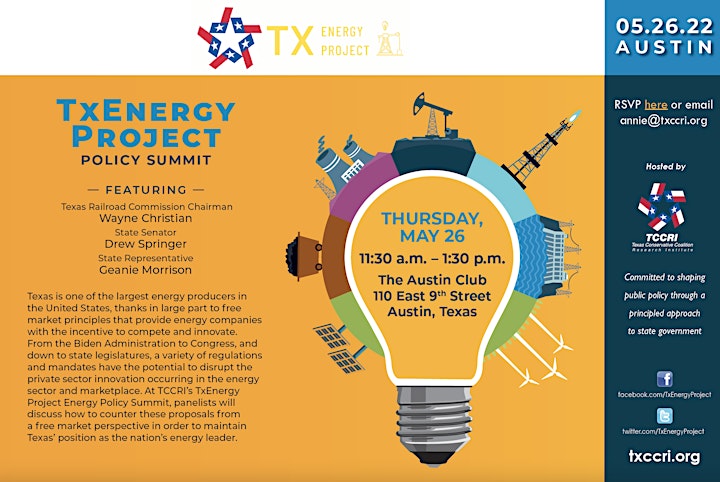 Join us for lunch on Thursday, May 26th, 2022, from 11:30 a.m. - 1:30 p.m. in Austin (The Austin Club, 110 East 9th Street, Austin, TX 78701), as we discuss the principles that provide energy companies with the incentive to compete and innovate. From the Biden Administration to Congress, and down to state legislatures, a variety of regulations and mandates have the potential to disrput the private sector innovation occuring in the energy sector and market place. at TCCRI's TxEnergyProject Policy Summit, panelists will discuss how to counter these proposals from a free market perspective in order to maintain Texas' position as the nation's energy leader.
Featuring:
The Honorable Wayne Christian, Chairman of the Texas Railroad Commission
Senator Drew Springer, Vice-Chair of the Senate Committee on Water, Agriculture and Rural Affairs
Representative Geanie Morrison, Member of the House Committee on Environmental Regulation
More participants to be listed later...