Description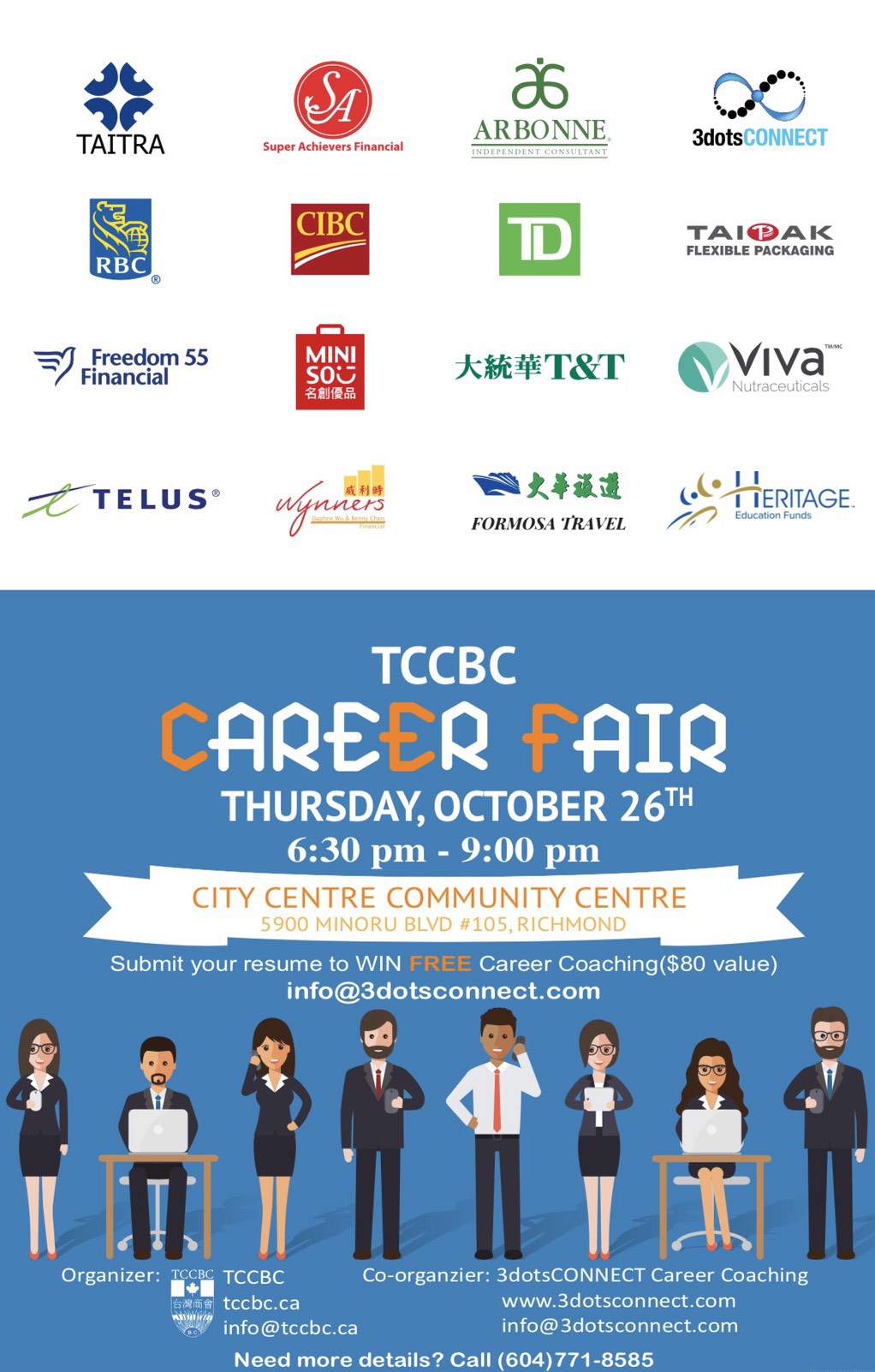 Are you looking for your dream job or a part time internship? Come meet the hiring companies and learn more about the job market and the industry needs at Oct. 26, 2017, 6:30~9:00 pm, in Richmond City Community Centre.
It's free for all job seekers!
After registration, please fill out the registration form, attached with your resume, and email to your applying companies or info@tccbc.ca. You might be able to have your interview onsite!!

For quality control purpose, please only register for ONE entrance time per person.
在找工作機會或著實習機會嗎?
歡迎報名參加 10/26 6:30~9:00PM 在列治文社區活動中心 卑斯省台灣商會第三屆企業招聘會
所有的求職者皆免費!
在登記之後, 請將您的履歷寄送至求職公司
每位求職者僅需登記一次 如有任何問題 歡迎洽詢 604-771-8585
Viva Pharmaceuticals: hr@vivapharm.com
T&T: recruitment@tntsupermarket.com
Taiwan Trade Center: klo@ttcv.org
CIBC: Sukhy.Bisla@cibc.com
RBC: james.chow@rbc.com
TD Trust: mark.lin@td.com
Taipak Converting: sophie.zhang@taipakconverting.com
Formosa Travel: 3399formosa@gmail.com
Super Achievers Financial: superachieversfinancial@gmail.com
Vance Financial: JennyChen@vancefinancial.net
Freedom 55 Financial: adeline.Lin@f55f.com
Shawn.Olson@freedom55financial.com
Miniso: abigail.l@minisoca.onmicrosoft.com
Telus: carly.goodson@hotmail.com
3DotsConnect: info@3dotsconnect.com
Heritage Education Fund: jennifer_chan@heritageresp.com
FAQs
How can I contact the organizer with any questions?
Please call: 604-771-8585 or send email to info@tccbc.ca
What are my transportation/parking options for getting to and from the event?
By Car:
You can park in CF Richmond Center (2 blocks away) or pay for roadside parking and underground parking
By Public Transit:
Take skytrain to Richmond Brighouse and turn left to Westminster Hwy,
When you arrive Minoru Blvd please turn right,
Richmond City Community is on your right hand side.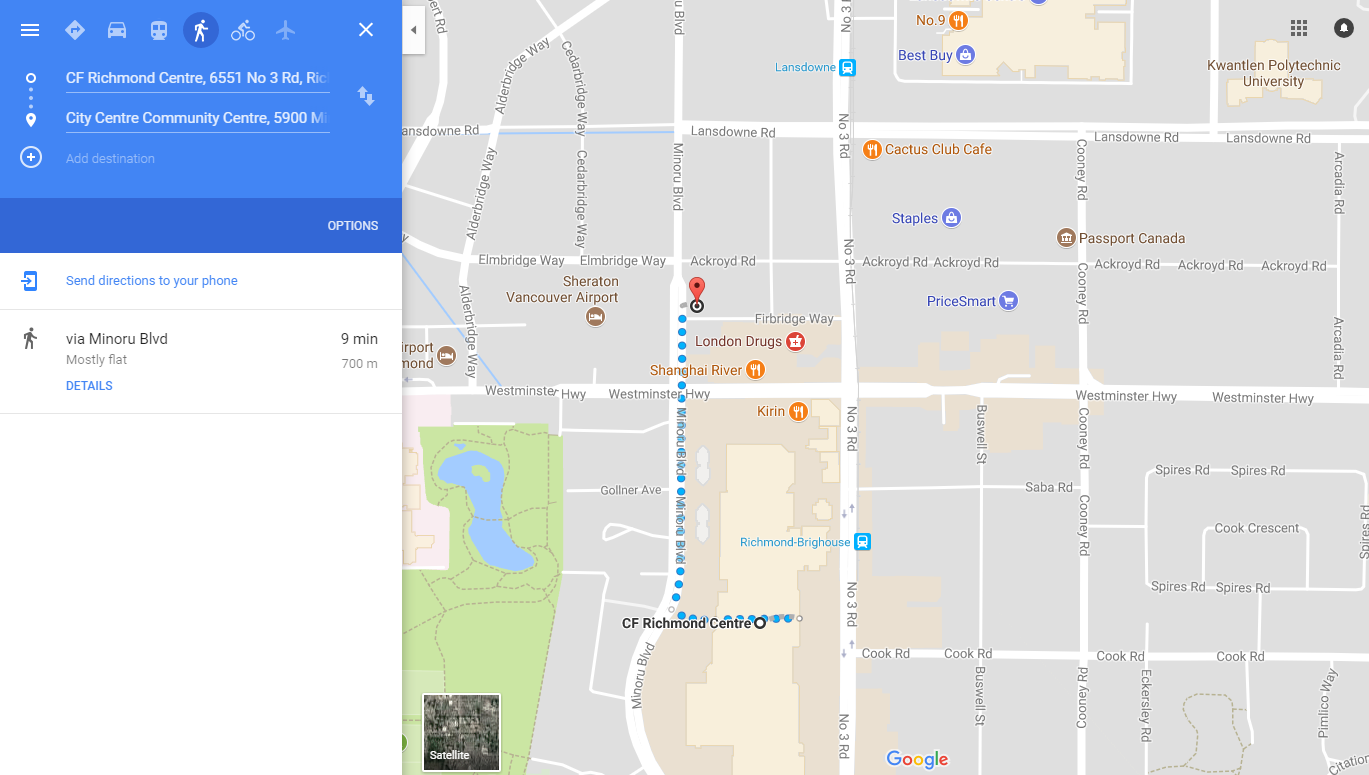 Date and Time
Location
Richmond City Centre Community Centre
5900 Minoru Blvd #105
Richmond, BC V6X 0L9
Canada