About this Event
UPDATE: TCCA 2020 WILL BE VIRTUAL! WE ARE GOING GLOBAL!
You no longer have to make the trip to Houston to experience what TCCA is all about.  Due to COVID 19, we have made the difficult decision to move our conference to virtual this year.  We are known for being the largest free EdTech conference in Texas.  While we can't meet in person this year, we are determined to still bring you the absolute best in educational technology and curriculum.  TCCA 2020 Focus is now a Free World Wide event with over 80 sessions for you to attend.  We are working on the schedule now.  You must be registered to participate.  All event T-Shirt orders will be mailed in time for you to have them by the 24th and wear during our virtual conference.
All Sessions have been posted: https://tcca2020.sched.com/
TCCA IS THE LARGEST FREE EDTECH CONFERENCE IN TEXAS!
Over the past 10 years, the Technology & Curriculum Conference of Aldine has grown to be one of the largest FREE EdTech conferences in the nation with attendees coming as far as Arkansas and Lousiana.  Our conference is put on entirely by Digital Learning Specialists with the sole purpose of exposing our educators to the most cutting edge vendors and top-notch sessions.
Last year our conference had over 3,000 attendees representing over 120 school districts from within Texas and out!  Attendees had nearly 300 sessions to choose from led by a powerhouse line up of featured presenters including our keynote, Hamish Brewer.
We can't wait for you to see what we have in store for you this time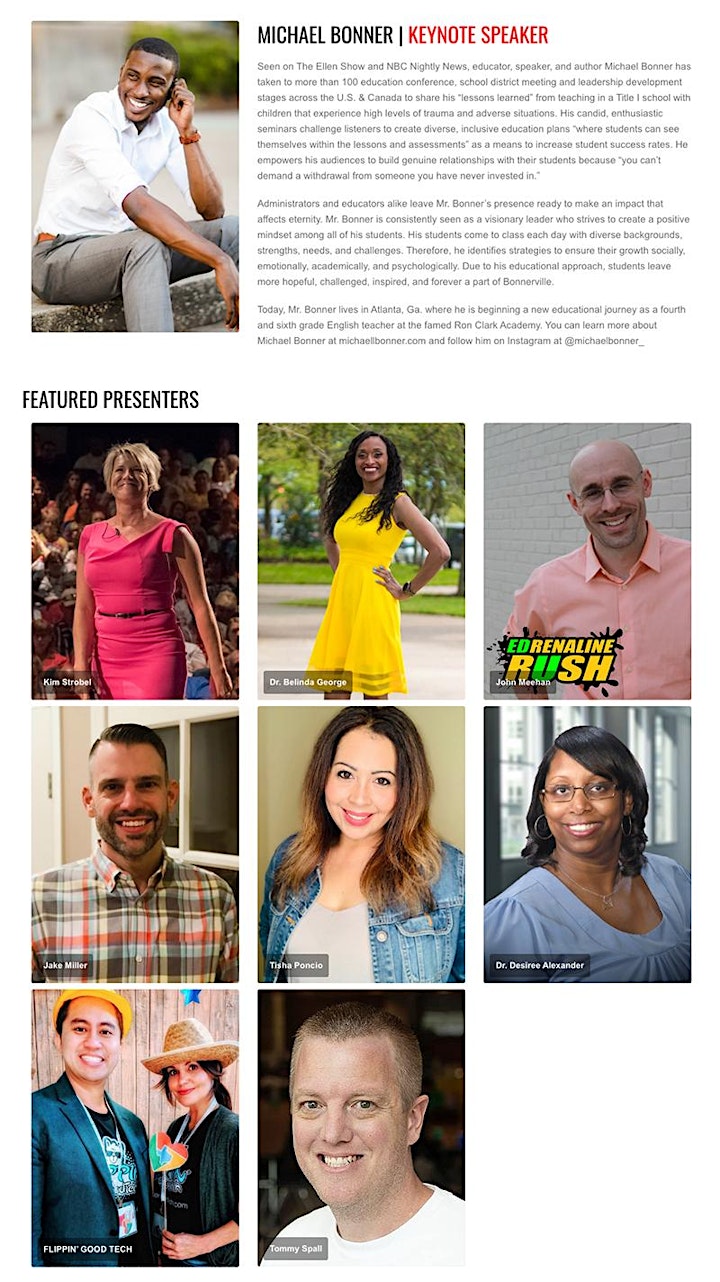 YOUR DONATIONS MAKE A DIFFERENCE!
TCCA is a Free conference but your donations help us continue to grow and give back to our students. This year we will be providing over 150 amazing virtual sessions. If you find that to be a value, please consider making a donation.