This month our keynote speaker is Steven P. Whitaker, CEO & Sr. Pastor at John 3:16 Mission
About this event
The Tulsa Christian Businessmen (TCB) and The Young Businessmen of Tulsa (YBT) are having their monthly luncheon Nov. 11th, 2021
Doors and buffet open at 11:30 AM at Marriott Tulsa Hotel - Southern Hills located at 1902 East 71st Street. Tulsa, OK 74136. (Around 71st & Lewis).
This month's speaker is Steven P. Whitaker, CEO & Sr. Pastor at John 3:16 Mission
As a true community leader, Steven Whitaker is a 10th-generation minister who has worked with the mission for nearly 30 years. John 3:16 Mission is an interdenominational Christian ministry that endeavors to be the "hands and feet of Christ" to the homeless, hungry, poor and at-risk of the Tulsa community.
Lunch is $15 a ticket, but free for PAID YBT members.
***Note: MEMBERS "CANNOT" BRING A FREE GUEST THIS TIME. Each non-member must pay for this luncheon.***
Please, you must RSVP! Be sure to bring your printed or digital ticket.
Connect with us on social media:
https://www.facebook.com/TulsaChristianBusinessmen
Facebook: https://www.facebook.com/YBTOKLAHOMA
Twitter: https://twitter.com/YBTulsaOk
Instagram: https://instagram.com/ybtok/
TCB & YBT are supported and sponsored by the companies below: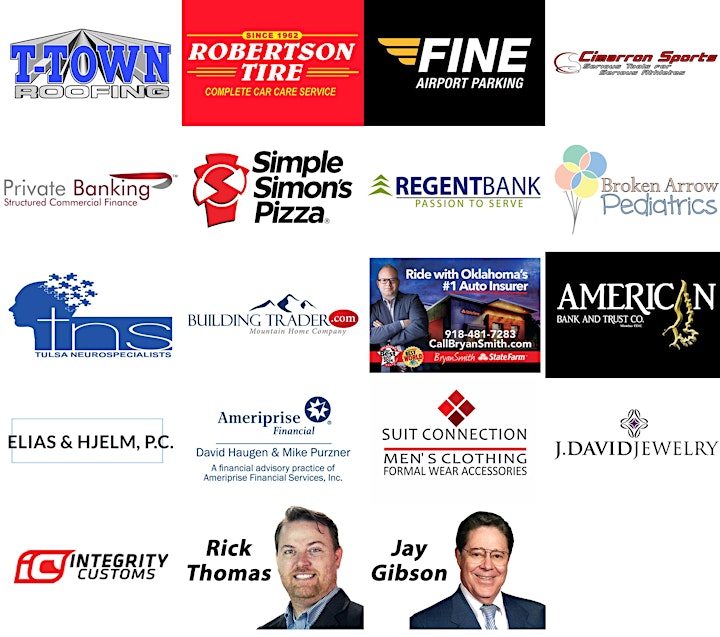 Organizer of TCB & YBT Nov. Luncheon 2021
 The Young Businessmen of Tulsa:
 ​Is a non-profit organization designed for young entrepreneurs and businessmen ages 18-45. It's a membership/program for those who want to better themselves and find their purpose, so they can then help others, so they can then change the world.
The YBT is focused on connecting, inspiring, and developing young business leaders to find and pursue their purpose.
The principle is simple, create leaders for a lifetime by building solid foundations in a person's business and life by focusing on the mind, body, and spirit; our goal is to help each person succeed in all areas of their life so they can then lead others and fulfill their life's purpose.