Description
Show your TC, Columbia University & NYC Pride by registering to march with us on Sunday, June 24th!
---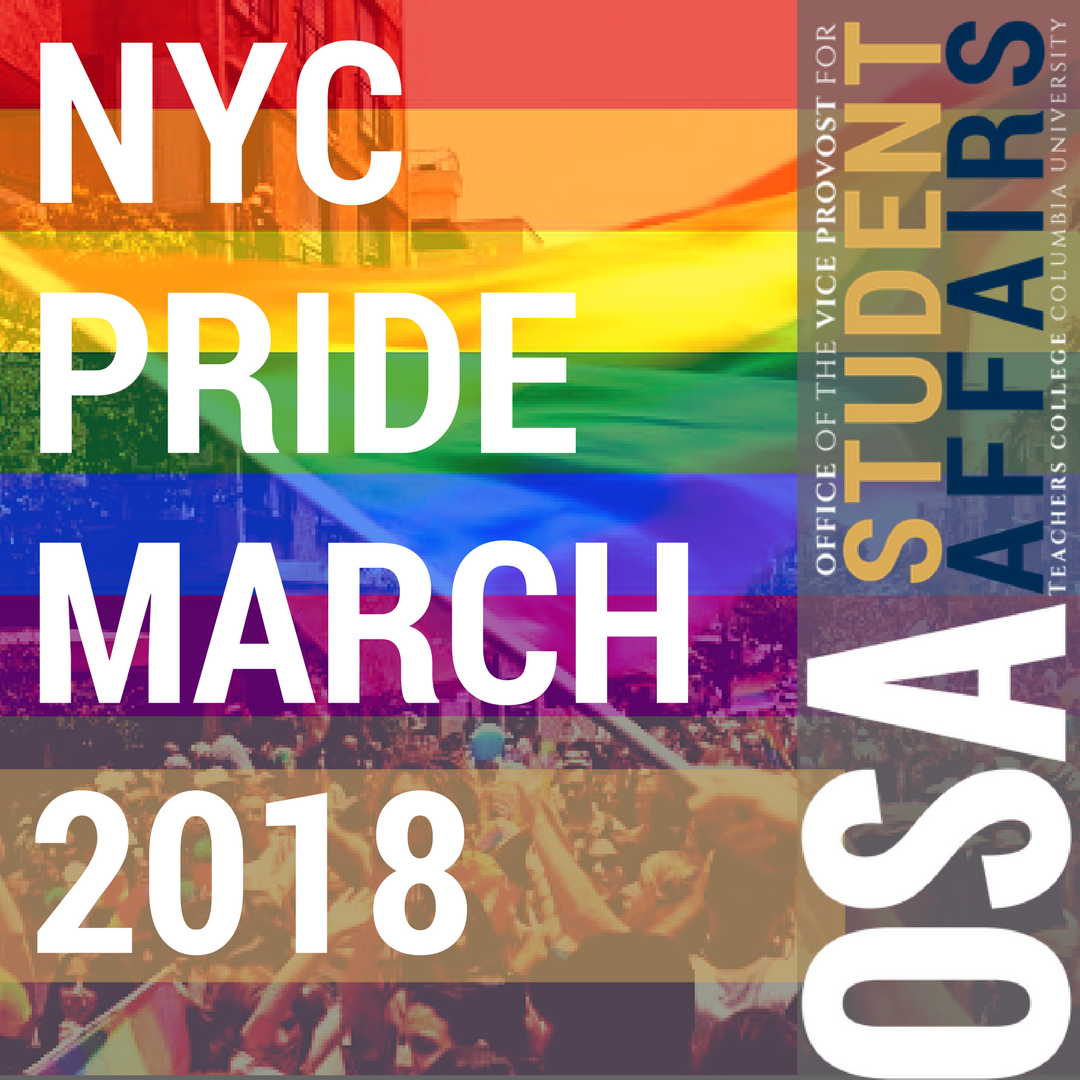 Event Details:
Team Meet-up: Sunday, June 24th | Columbia University Quad (near Low) for some Pride kick-off
Pride March Step-off: 12 pm | noon
Interested in becoming a TC Team Captain or general questions about the event? Email Josh Mackey Assistant Director of Residential & Student Life at CU's School of Professional Studies!
---
Event History:
The first March was held in 1970 and has since become an annual civil rights demonstration. Over the years, its purpose has broadened to include recognition of the fight against AIDS and to remember those we have lost to illness, violence and neglect.
For more information on NYC Pride March, please visit the NYC Pride webpage.