Chicago's BIGGEST Holiday Bar Crawl, TBOX (Twelve Bars of Xmas) takes over Wrigleyville for a day of partying you do not want to miss!
About this event
TBOX is BACK!! Festa's 25th Annual 12 BARS OF XMAS.
WHAT'S INCLUDED: Admission to all 30 bars, a commemorative t-shirt, tons of other goodies, and drink specials from our sponsors: Bud Light, Bud Light Seltzer, Goose Island, and Natty Vodka.
Opening Ceremonies kick off 1030AM at Cubby Bear with 90s Band Grunge Candy, and we'll travel thru 30 Wrigley Bars till 7PM when we return to Cubby for Closing Ceremonies and encore band performance!
WRISTBANDS: You MUST wear your wristband during the crawl!
PARTICIPATING BARS:
Bernie's * Casey Moran's / Rudolph's Pop-Up * Country Club / Christmas Club Pop-Up * Clampdown * Cubby Bear * Deuce's MLB / Santa Baby Pop-Up * Diver at the Park * Dugout * Graystone / 8 Crazy Nights Pop-Up * Hacienda D'Suarez * Happy Camper * Houndstooth / Griswold's Pop-Up * HVAC Pub * Irie * Irish Oak * Lucky's Sandwich Shop * Lucky Strike Social * Merkle's * Moe's Cantina * Murphy's Bleachers * Nola Bar & Kitchen * Old Crow * Rizzo's Bar & Inn * Roadhouse 66 / Jingle Junkie Pop-Up * Sandlot * Sluggers * Sports Corner * Stretch / Elf'd Up Pop-Up * Underground Lounge * Vines
BACK TO THE 90'S:
Since TBOX was Born in 1996 - this year's theme is BACK TO THE 90s! For most of us 2020, and parts of 2021, weren't our day, our week, our month, or even our year... but TBOX WILL BE THERE FOR YOU to celebrate the 90s for our 25th Year!
We'll be featuring Music, Costumes, Movies, TV, Culture, and Everything you can think of from the glorious decade of the 1990s when the TBOX madness began!! Think... Nirvana, Seinfeld, Pearl Jam, Beverly Hills 90210, Forrest Gump, Pulp Fiction, Melrose Place, Windows 95, Blockbuster, Green Day, The Macarena (sorry!), Spice Girls, of course... FRIENDS, the Bulls Dynasty... and much more! We will also have CHARITY BAR HOSTS from 10+ Local Nonprofits as part of our giving!
CHECK-IN INFORMATION: We can't wait to see you all at TBOX 2021 on December 11 in Wrigleyville! As in past years, we will be available at Murphy's Bleachers, 3655 N Sheffield Avenue, for you to come and get your wristband and other TBOX goodies the week before to save time the day of!
The schedule is below:
Monday, December 6 – Noon-9pm
Tuesday, December 7 – Noon-9pm
Wednesday, December 8 – Noon-9pm
Thursday, December 9 – 10am-9pm
Friday, December 10 – 10am-7pm
Saturday, December 11, Day of Event, 10am-7pm (Possibly earlier – check back for updates)
CHICAGO 20 SOMETHING:
Chicago 20 Something has teamed up with TBOX Bar Crawls to help with TBOX 2021. We both throw the biggest and best bar crawls in Chicago and we figured we'd join forces this year!
Check out our other upcoming events at Chicago20Something.com including:
The Turkey Crawl - Wrigleyville's Black Wednesday Bar Crawl
Santa's Cocktail Cruises on Lake Michigan
Nova NYE - Voted #1 NYE Party in Chicago for Recent Grads & Students
Rizzo's NYE - Ranked #1 NYE Party in Wrigley
Cubby Bear NYE - Early Bird Tix are just $10 for a limited time
New Year's DAY Bar Crawl in Wrigley
Mac & Cheese Crawl in Wrigley on January 29th
The Pajama Crawl in Wrigley on February 12th
Check out all of our upcoming events at Chicago20Something.com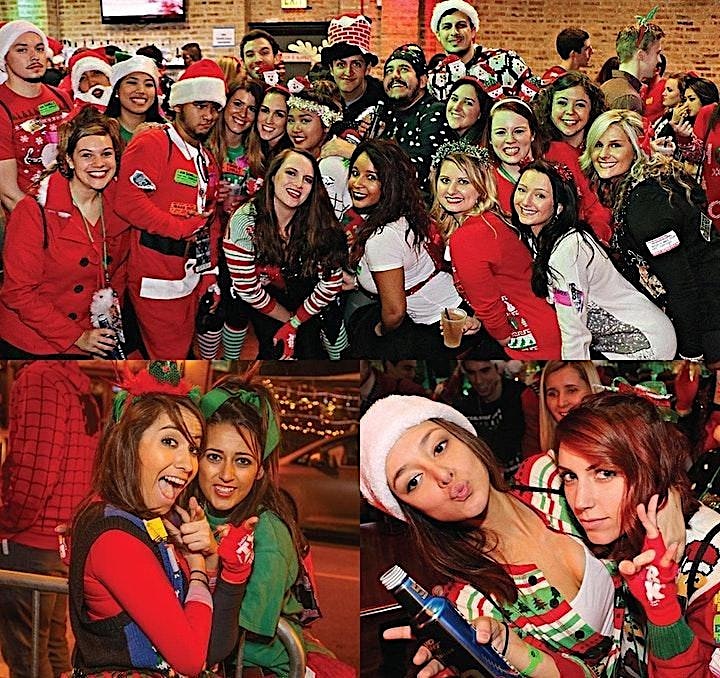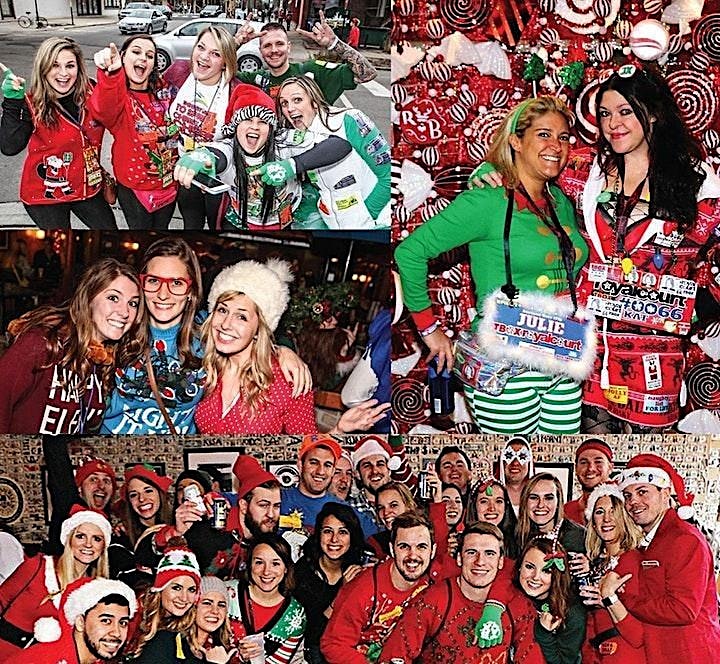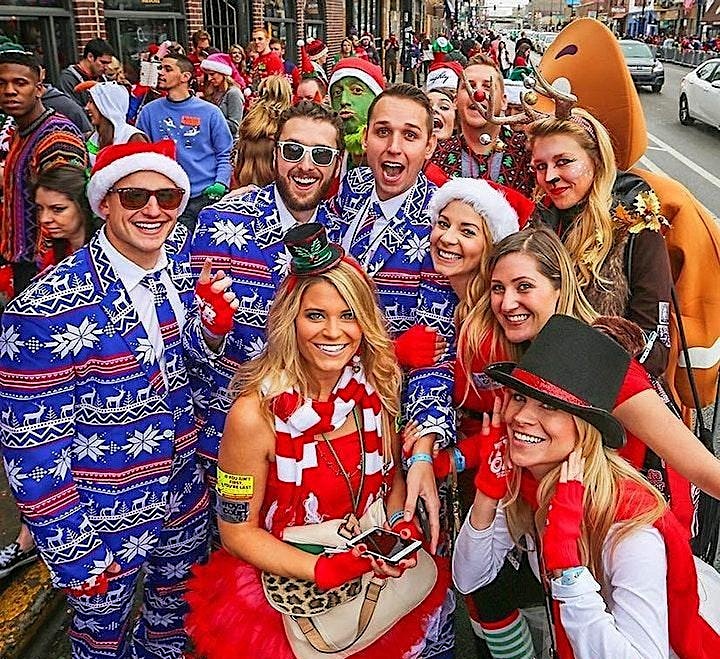 Rules, Regulations, & Disclaimers: All Guests must be 21+ with valid government issued ID. We will crawl rain or shine! NO REFUNDS! If you cannot find your ticket please contact Eventbrite.com directly, please do NOT email us as there is nothing we can do. Must be 21 years old to participate; valid government issued ID required. Participating venues and advertised times are subject to change. Best Bar Crawls, LLC promotes safety and urges all participants to drink responsibly. Participating venues reserve the right to refuse entry to guests who are deemed intoxicated (or otherwise unfit) upon arrival. No refunds will be given. Gift cards must be used for food in accordance with state and local liquor laws. Participants must bring their Print At Home Ticket to the registration venue. No refunds. All sales are final. If a venue is at capacity then you may have to wait or proceed to another venue. Do not be late for registration. Prices are subject to change while supplies last. For further Terms and Conditions of this crawl and ticket purchase please see "Ticket Purchase and Event Terms and Conditions" in checkout before purchasing these tickets; which shall also be binding and shall be incorporated by reference as though fully stated herein.
*Unfortunately, the Eventbrite system does not allow us to restrict people who are underage from buying tickets. If you are not 21 and purchase a ticket, you will not be allowed into the crawl.*
Organizer of TBOX Chicago - Wrigleyville's Annual 12 Bars of Xmas Bar Crawl