About this Event
Discount Early Bird Tickets On Sale Now for TBOX 2019 - Festa's 24th Annual, Original Twelve Bars of Xmas, The World's Largest, Longest-Running Holiday Bar Crawl. It's Saturday, December 14, starting at 10AM in Over 30 Bars & Restaurants in Wrigleyville. A portion of every ticket sold will benefit the Lakeview East Community Partnership, a great local charitable organization.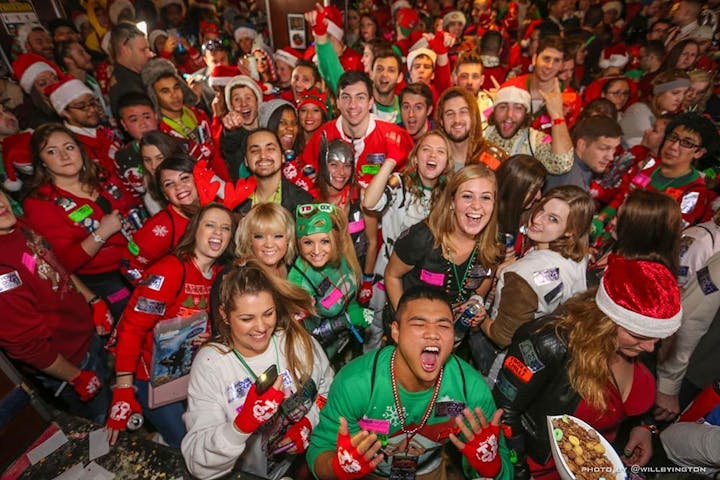 This Year's TBOX Theme is MEMES! TBOX 2019 will be the World's First Meme-Themed Bar Crawl. We will have Meme Picture Frames, Meme Scavenger Hunts, Meme-Themed Bar Stops, and encourage you to dress either in Crazy Christmas / Holiday Costumes OR as your Favorite Meme! In advance of TBOX, we'll also be having Contests for You to Win Prizes including Free Tickets!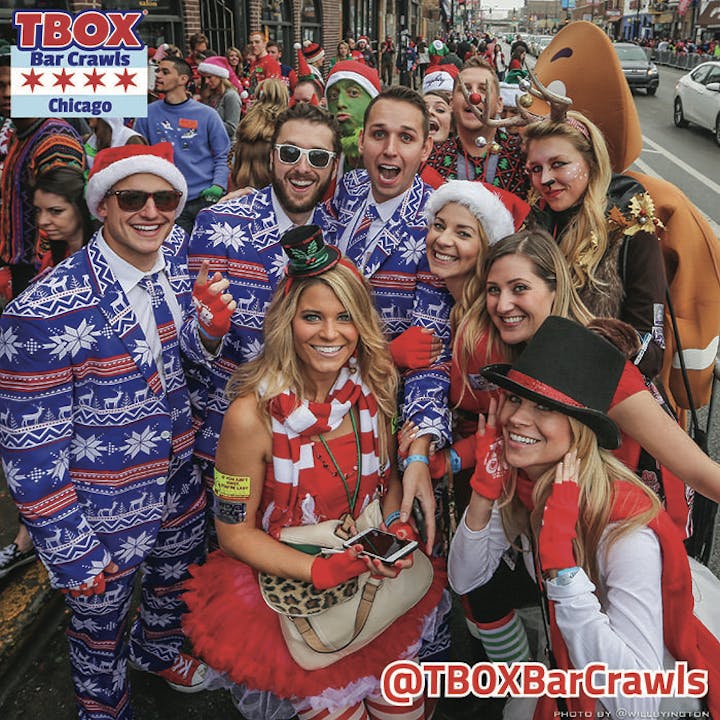 TBOX is the World's Largest, Longest-Running Holiday Costume Bar Crawl Series, started back in 1996 by Chicagoan Christopher "Mister Festa" Festa, TBOX Founder and Owner. 2019 will be our 24th Year, and we've had over 200,000 Crawlers thru the first 23 years.
TBOX is the master of holiday cheer! This year, attendees can enjoy all the TBOX fun, including:
- 80's glam metal tribute band, Hairbanger's Ball will be playing the Opening Ceremonies at Cubby Bear Wrigleyville at 9AM!
- Party with UltraBeat at 1:30, as they deliver your Party and Dance hits!
- Dance the night away with Stache! Stache will be playing Closing Ceremonies at the Cubby Bear starting at 7:45!
- Sing your heart out with DJ Kev Rokken's Rockstar Karaoke!
-Many Bars will be serving a FREE BREAKFAST from 1030AM-Noon INCLUDED w your ticket
- Score some awesome FREE TBOX SWAG!
- Enjoy some great Instagram photo opportunities with our famous Photo Frames and Face in the Holes
- Sip on delicious cocktails and drinks with Drink Specials
- Indulge in some Free Drink Tickets, courtesy of TBOX!
For More Info, Visit these links on our website...
Top 10 Reasons To Attend TBOX!
All About TBOX - The Crazy Traditions
The History of TBOX Slideshow - How This Craziness Started!