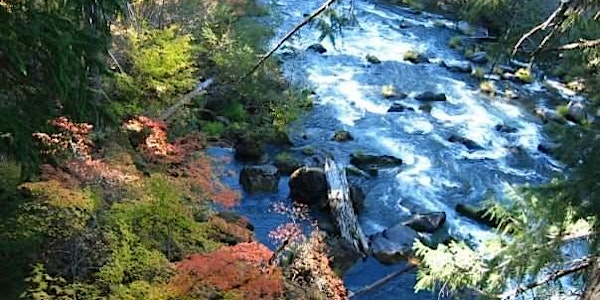 Taylor- Collaborative Problem Solving - Foster/Adoptive Parents- OHA
Collaborative Problem Solving® Parent Class with a focus on Foster/Adoptive Parents This is an 8-week class
About this event
Free & Web-Based! Current classes are offered via Zoom and generously funded by the Oregon Health Authority.
Classes are facilitated by expert local Oregon trainers certified by Think:Kids.
• Learn the Collaborative Problem Solving® approach & effective ways to reduce conflict
• Build skills & confidence in using the CPS approach
• Network & share information about community resources
• Develop new understanding of challenging behavior & learn new ways to help your child
• Rethink conventional approaches to behavioral difficulties and strengthen relationships
• Gain support from other parents
The CPS Approach
The Collaborative Problem Solving® approach is an evidence-based method to managing challenging behavior that promotes the understanding that challenging kids lack the skill - not the will - to behave; specifically, skills related to problem-solving, flexibility and frustration tolerance.
Unlike traditional models of discipline, the CPS approach avoids the use of power, control and motivational procedures and instead focuses on collaborating with the child/ youth/ young adult to solve the problems leading to challenging behavior and building the skills they need to succeed.
This class runs from 5:00PM to 7:00PM each Wednesday, on the following dates:
10/12/22 - First Class
10/19/22
10/26/22
11/2/22
11/9/22
11/16/22
11/23/22 - NO CLASS/ HOLIDAY
11/30/2022
12/7/2022 - Last Class
Class Instructor:
Taylor Herreman is an experienced leader in child and youth services, having worked in a variety of settings to support systems-involved youth with early childhood trauma exposure from a trauma informed perspective. Taylor is currently the Director of Training Services at Boys & Girls Aid, a non-profit foster and adoption agency in Portland, OR. In her role, she provides training and consultation to of staff and foster parents in a variety of program roles. Taylor is certified to train: Collaborative Problem Solving Parenting Classes, CPI: Non Violent Crisis Intervention, ODHS Resource and Adoptive Family Trainings, and Youth Mental Health First Aid through the National Council for Mental Wellbeing.
Disclaimer:
This facilitator is CPS Certified and receives ongoing supervision from Think:Kids. This class is independent of, and has no direct affiliation with Think:Kids or Massachusetts General Hospital (MGH). Information shared by the facilitator reflects their best understanding of the CPS approach.
Think:Kids is a program in the Department of Psychiatry at MGH.