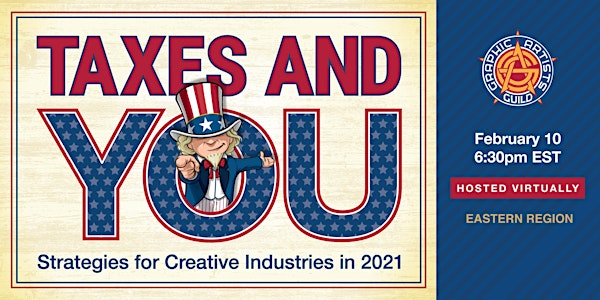 TAXES AND YOU: Strategies for Creative Industries in 2021
Starting a new company? Reinventing yourself or business? Learn what's new and imperative in Federal Tax Law with expert Jonathan Wolfsohn.
About this event
Wednesday, February 10, 2021
6:30pm ET // 5:30pm CT // 4:30pm MT // 3:30pm PT
Mr. Wolfsohn is President of Wolfsohn Accounting & Advisory Services, Inc., a New York City firm established by his father prior to 1956. His expertise encompasses the area of taxation and compliance. The firm concentrates on offering services to individuals, small business, arts, and creative industries in over fifty countries.
The scope of Jonathan Wolfsohn's experience embodies service to many non-profit Boards in advisory and officer capacities. He has incorporated, built and sold many businesses, and has lectured to a variety of organizations. Mr. Wolfsohn is an EA (IRS Enrolled Agent), CFP (Certified Financial Planner), NYS Insurance Agent, NYS Real Estate Broker and an ATA (Accredited Tax Advisor).
Formerly selected as volunteer member of the National Taxpayer Advocacy Panel (TAP), a Federal Advisory Committee established under the Authority of the Department of the Treasury to provide input and improvement on the organization of the IRS. Mr. Wolfsohn continues to elevate his profession and provide valuable insight on tax law to the artistic community.
Join us as we venture through some small business scenarios, points to consider, and pitfalls to avoid-all with a little humor!