Description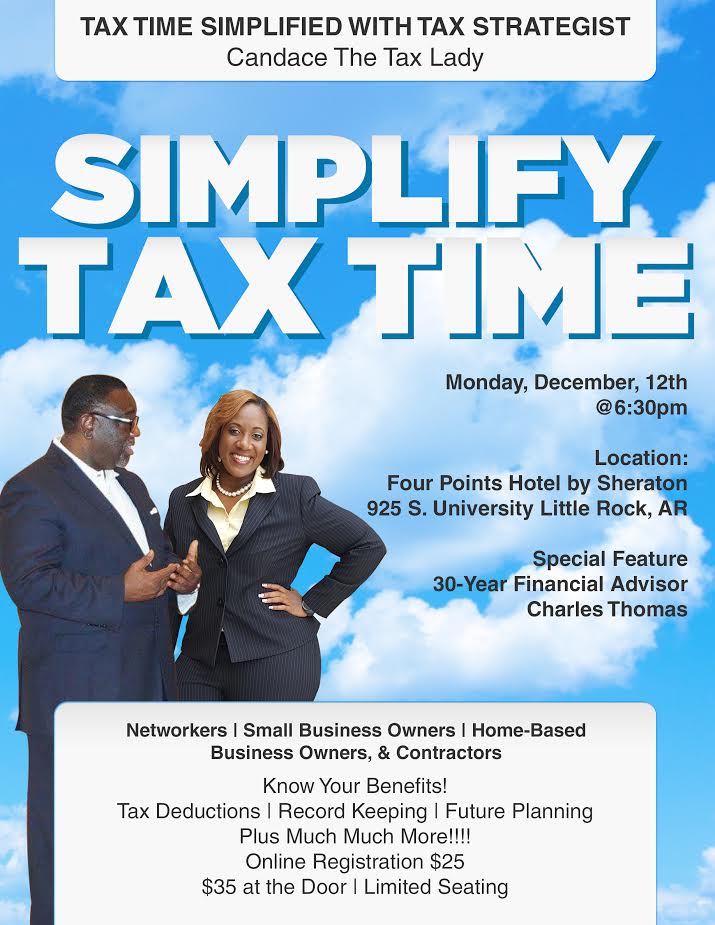 It is ironic that no one really teaches us how to be legitimate business owners and how the system REALLY WORKS.... WELL it is time to FIX THAT!!!
KNOW YOUR BENEFITS:
Tax Deductions
Record Keeping
Power of Leverage
Future Investment Planning
Tax Saving Investments
Plus Much Much More!
About Our Special Guest
Charles Thomas has been a financial advisor and in the professional business market for over 30 years. His business expertise and passion for helping people has brought him back to the scene to simply educate people (especially business owners) about ways to KEEP more of their money and build generational wealth with priniciples and strategies.
"It is time for generations to stop starting with 0 and I intend to educate those who are willing to learn."
~Charles Thomas
This event is going to be phenominal!
REGISTER NOW!!!!!