The wealth gap is a serious issue. How can we address it? Join us for an informational panel on how to bridge income inequality.
About this Event
You are invited to join our President Erica Payne, Chair Morris Pearl, Sec. Robert Reich, Professors Emmanuel Saez and Gabriel Zucman, and want more leaders in the space at Tax The Rich! A Conversation on Why & How to be held in San Francisco, CA on Wednesday November 6th, 2019.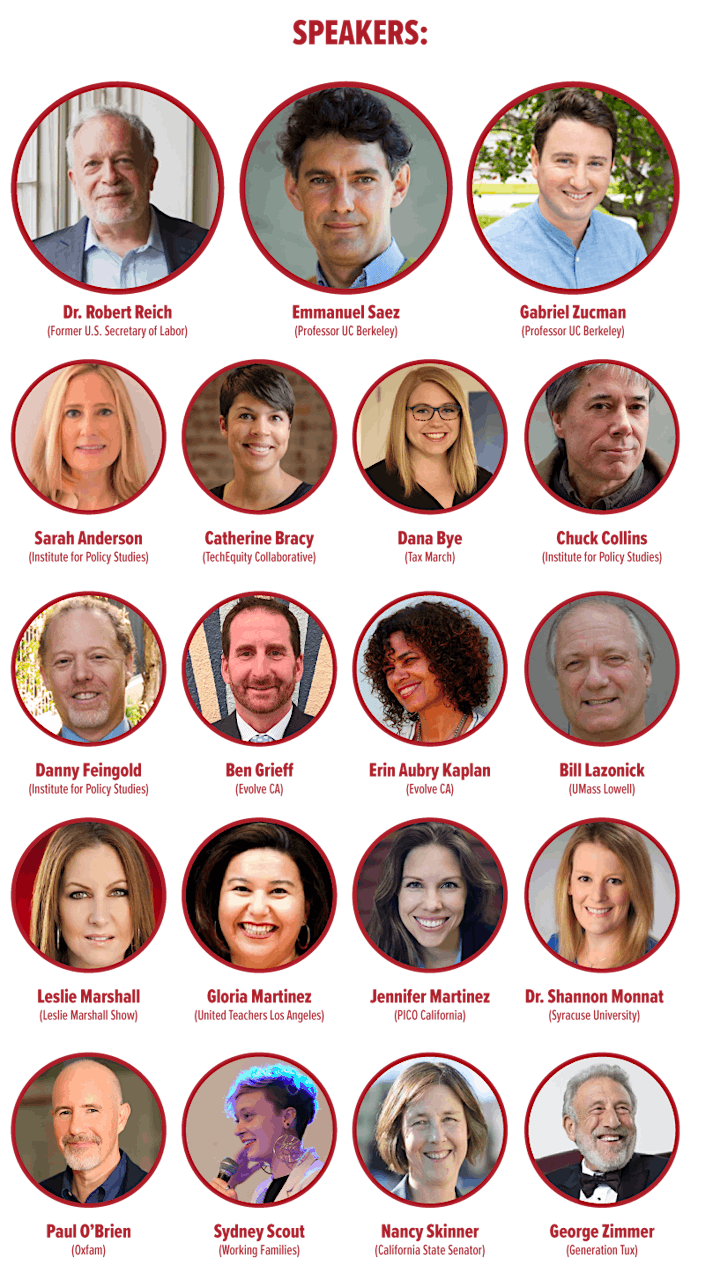 WHEN: November 6th, 2019
Programming: 2:00-5:30PM
Cocktails: 5:30-7:00PM
Dinner: 7:00-9:00PM
WHERE: Manny's (3092 16th Street, San Francisco)
Earlier this year, the Patriotic Millionaires kicked off their national Tax the Rich! campaign with a conference in Washington, DC. Taking place in the nation's political power center during tax season, the first Tax the Rich! conference successfully spread our message to a wide swath of lawmakers and decision makers and captured the attention of the press and the national public, as evidenced by extensive media coverage across the spectrum of progressive, conservative, and legacy media outlets, including profile articles in CNBC, NBC Think, the National Review, and Inequality.org, interviews on the Leslie Marshall Show and Cheddar, and feature broadcast pieces in MSNBC and NBC Nightly News among others.
This next event is meant to be a more intimate, robust conversation. This event will differ slightly from the April event in focus: the panel sections will view issues of taxation and inequality through a West Coast lens, and many of the individual speakers are new. We expect a full audience, will live stream the event, and will have the event open to the press.