Tax Planning Strategies - Glendale

Thursday, March 19, 2015 from 6:30 PM to 9:00 PM (PDT)
Event Details
6:30 PM - 7:00 PM: Check-in and Networking time
7:00 PM - 9:00 PM: Seminars 
Do you want to learn how to maximize your profit and pay less in taxes so your money works for you? It's no secret that saving taxes accelerates wealth and compresses your time frame towards financial independence. But what are the best strategies to accomplish this?
Here is what you will learn
Top tax deductions

Buy vs. rent - residential vs. commercial

Long-Term vs. Short-Term Investing

S-corp vs. C-Corp vs. LLC - which is right for me?

Can I pay myself a reasonable salary?

Trust vs. Inc. vs. Insurance policy
The Ultimate Retirement Plan 
Would you like to maximize your retirement contributions as a Small Business Owner or Real Estate Investor?

Would you like to create tax free Roth money regardless of your income?

Would you like to invest in leveraged (financed) real estate inside your IRA and AVOID the hidden UBIT taxes?

Would you like to access your retirement account TAX FREE & PENALTY FREE before retirement?

Would you like to shelter over $100,000 as husband and wife business owners?

Would you like to have checkbook control over your retirement account?

Would you like to have the freedom to invest how you want and when you want?
If you answered YES to any of these questions, you should consider the Ultimate Retirement Plan as an essential part of your tax planning and retirement savings strategy.
It has some unique qualities that make it a more powerful tool than a traditional 401(k) or a self-directed IRA!
Speakers:
Tony Watson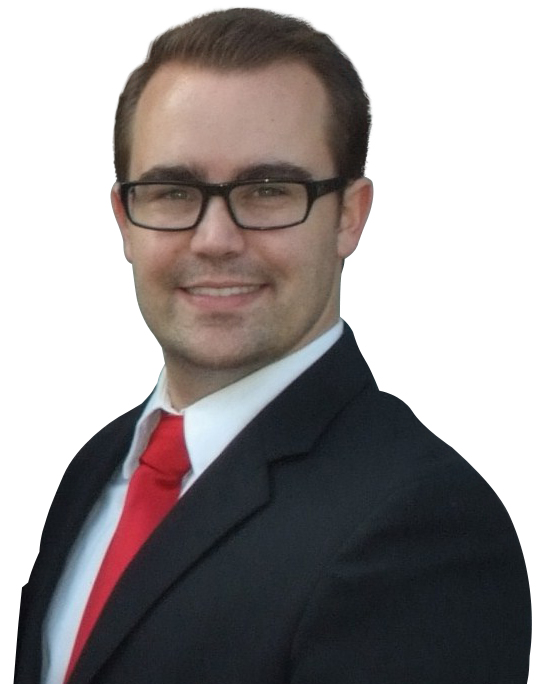 Tony Watson is an Enrolled Agent, a federally licensed tax practitioner who has technical expertise in the field of taxation. He is empowered by the U.S. Department of the Treasury to represent taxpayers for audits, collections and appeals before all administrative levels of the Internal Revenue Service. Tony Watson can advise, represent, and prepare tax returns for individuals, partnerships, corporations, estates, trusts and any other entity with tax-reporting requirements. Tony Watson is also a member of the National Association of Enrolled Agents, the California Association of Enrolled Agents, as well as several other organizations. 
Dmitriy Fomichenko
President of Sense Financial Services, started his career in financial planning and real estate investing in 2000. He owns multiple investment properties in various states and is a licensed CA Real Estate Broker. Over the years he instructed dozens of investment & financial planning seminars and mentored hundreds of investors. Dmitriy founded Sense Financial in order to help his clients maximize returns on their investments while protecting their hard earned money utilizing self-directed retirement accounts: Checkbook IRA and Solo 401k. He is very passionate about helping families and individuals achieve financial freedom by following proven Biblical principles of financial planning and investing.
When & Where

Robert Hall & Associates Building
300 West Glenoaks Blvd.
3rd floor - Suite 303
Glendale, CA 91202


Thursday, March 19, 2015 from 6:30 PM to 9:00 PM (PDT)
Add to my calendar
Organizer
Sense Financial
Sense Financial is one of the market's leading Checkbook IRA and Solo 401(k) Facilitator. We educate and equip individuals, families and business owners to exercise wise stewardship over their finances.  www.SenseFinancial.com
To help our clients achieve financial freedom by following proven Biblical principles of financial planning and investing.
The Solo 401(k) and Checkbook IRA from SENSE FINANCIAL are viable solutions that allow investment into virtually any asset including real estate, provide "Checkbook Control" over a client's retirement account and minimize or eliminate custodian fees.
Our company was founded to assist families with planning for their future. The concepts we teach are based on proven Biblical principles that make sense:
Set goals – "Good planning and hard work lead to prosperity." Proverbs 21:5
Get out of debt – "The borrower is servant to the lender." Proverbs 22:7
Invest for the future – "The wise man saves for the future, but the foolish man spends whatever he gets." Proverbs 21:20
Diversify your investments – "Divide your portion to seven, or even to eight, for you do not know what misfortune may occur on the earth." Ecclesiastes 11:2
Prepare for unexpected – "A sensible man watches for problems ahead and prepares to meet them." Proverbs 27:12 
The Solo 401(k) and Checkbook IRA: Our products have helped hundreds of families plan for their future. Sense Financial Services provides the solutions for financial freedom.
//
Tax Planning Strategies - Glendale