About this Event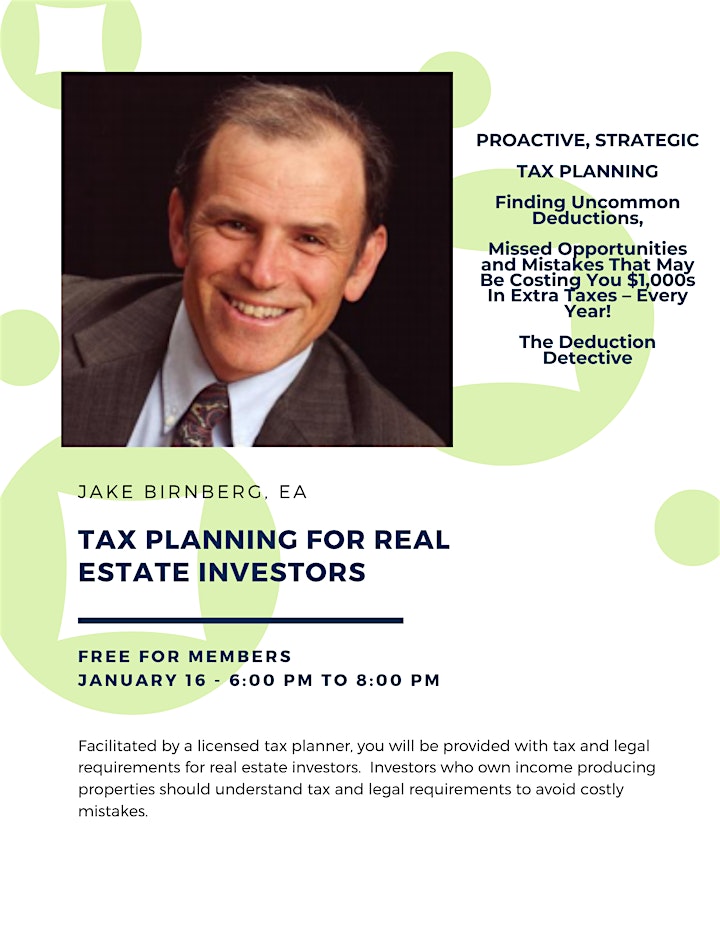 Tax Planning For Real Estate Investors with Jake Birnberg, EA
Facilitated by a licensed tax planner, you will be provided with tax and legal requirements for real estate investors.  Investors who own income producing properties should understand tax and legal requirements to avoid costly mistakes.
To learn more about Strive Wealth Builders, visit our site: http://strivewealthbuilders.com/
No Membership Fee Required!