Location
Holberton Software Institute
1550 PR-25
San Juan, San Juan 00908
Puerto Rico
Refund policy
Refunds up to 1 day before event
Eventbrite's fee is nonrefundable.
FinTech PR invites tax, corporate, and blockchain Attorney Giovanni Mendez to discuss tax incentive opportunities available to residents.
About this event
To stimulate economic development in Puerto Rico, a new law was passed that outlines tax incentives that are available to existing residents of Puerto Rico. The law supports entrepreneurs and business development across a variety of industries, including agriculture, tourism, real estate, film, and more.
At our next FinTech PR Meetup we'll be learning about these tax incentives, who can take advantage of them and how. You'll walk away with the answers to questions like:
Which tax incentives am I eligible for?
What are the benefits of the tax incentives?
What are the requirements to qualify?
How do I apply? How much does it cost?
"In order to promote the necessary conditions to attract investment from industries, support small and medium merchants, face challenges in medical care and education, simplify processes, optimize and provide greater transparency, Act 60-2019 was signed, which establishes the new Puerto Rico Incentives Code."
--- Puerto Rico Department of Economic Development
Giovanni Mendez, Esq. is an attorney specializing in tax, corporate, and blockchain law. Currently he is the managing member of Global Economic Optimization, LLC.
His experience spans the business and tax spectrum, including compliance, financial reporting, tax preparation, and regulatory matters. Admitted to the Puerto Rico Bar and United States Tax Court, Giovanni has advised clients at both the state and federal levels. His clients include Fortune 500 corporations, pharmaceutical companies, telecommunications firms, financial services companies, e-commerce, technology and software companies, private equity investors, blockchain technology companies, and high net-worth individuals.
Join us on Tuesday, June 21st from 6:30pm to 9:30pm at the Holberton School Puerto Rico and on Facebook Live to hear Giovanni share his valuable insights and experience on Puerto Rican tax incentives and what residents should know to receive the maximum benefits.
The presentation will start at 7pm sharp.
This will be a content-heavy presentation with networking, food, and refreshments. Seating is limited so reserve your ticket immediately. Please share this event with other influencers who would not only benefit from the event but can add to our ever-growing FinTech community in Puerto Rico.
If you're unable to attend in person, we will be broadcasting the event via Facebook Live: https://www.facebook.com/FinTechPR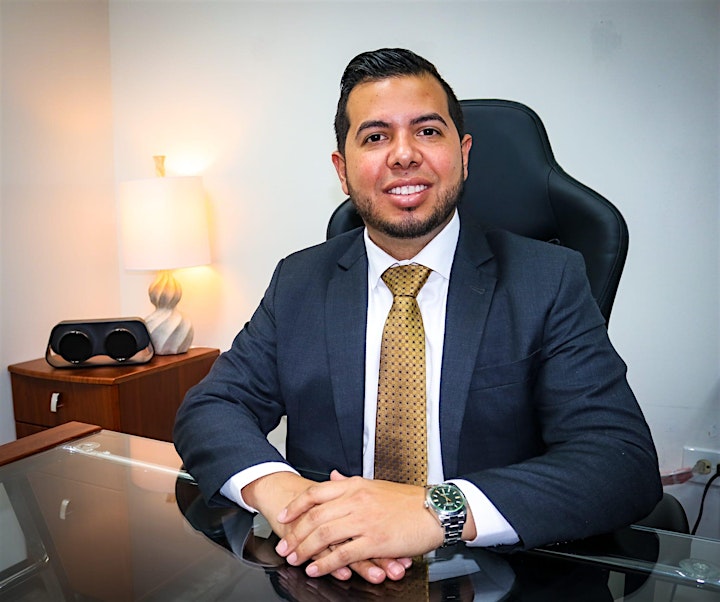 About the Presenter
Giovanni Mendez, Esq. is an attorney specializing in tax, corporate, and blockchain. Currently he is the managing member of Global Economic Optimization, LLC.
Giovanni's practice (Global Economic Optimization, LLC) includes structuring of tax exempt and taxable operations in Puerto Rico, including complex business transactions, transfer pricing consulting, entity formations, negotiation of tax exemption decrees, tax planning and counsel for Puerto Rican and United States federal international income tax matters, and accounting services.
During the past years, Giovanni has served as advisory counsel for many investors and businesses seeking grants of tax exemption under Puerto Rico's Acts 20 and 22. As a blockchain technology investor and advisor, Giovanni has played a key role in the development of Puerto Rico as an investment destination for the industry. Giovanni's unique access to the burgeoning global and local cryptocurrency industry provides his clients with invaluable insight.
Join us Tuesday, June 21st to learn from Giovanni Mendez and integrate with our FinTech community here in Puerto Rico!
Connect with Giovanni on LinkedIn: https://www.linkedin.com/in/giovanni-m%C3%A9ndez-esq-17b30759/
About FinTech PR
We host networking and seminar-style meetups and lectures with resident & guest speakers lecturing on all things FinTech and traditional finance.
We have an incredible brain trust here in Puerto Rico, and we believe solutions and innovation will happen faster and better if we come together to share our knowledge.
Join Puerto Rico's largest FinTech community to connect with individuals and organizations for meaningful collaboration to catalyze FinTech innovation on this island and beyond.
Co-hosted by Julia Whippo and Professor Gene Ekster
Logistics by Alex Thomas, Sarah Clayton, Tony Rondan, John Anderson, DJ Lampitt and Berto Cartagena
Special thanks to our partner Holberton School Puerto Rico
Join Us on WhatsApp: http://whatsapp.fintechPR.org
Facebook Group: https://www.facebook.com/FinTechPR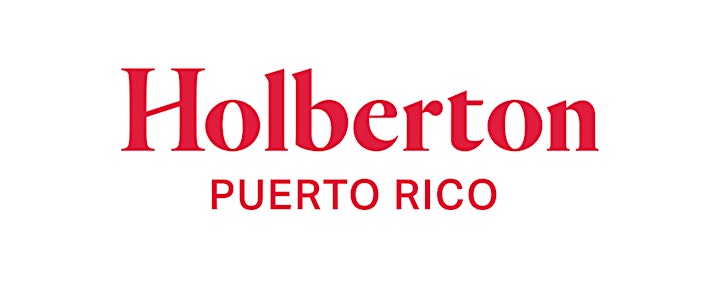 About the Venue - Holberton Puerto Rico
Holberton Puerto Rico provides a first-rate education model built by Silicon Valley software engineering experts to address the need for high quality tech talent in the island. It is an innovative education curriculum built on 3 principles: Learn by doing, learn from others, and learn how to learn.
In under 20 months our graduates acquire not only the technical skills needed, but are masters of soft skills such as critical thinking, teamwork, and communication, and can quickly adopt new skills and methodologies to be successful in this ever evolving industry.
Holberton's mission is to increase diversity in the tech industry and remove barriers to high-quality education by providing flexible tuition options, and a no-cost application process that requires no previous knowledge or experience, but measures the applicants's desire to learn.